Embodying laidback and comfortable beach living, Udekki is a small hotel located on Alankuda beach.
There is a wholesome quality to the property with an organic vegetable plot, comfortable ambalama by the pool, hammocks amongst the kohomba and acacia trees, driftwood showers and stunning roof terraces on top of all three villas. Up here you can sleep under the stars or enjoy the fiery orange sunset.
The white-washed buildings with palm-thatched roofs reflect the traditional style of the fishing huts on the beach and blend seamlessly into the dry, scrubby landscape.
NOTE: On the coastline, approximately 4km from the hotel, there is a major power plant. When on the beach looking left, the power plant and the peer serving can be seen. The immense majority of clients are very happy with the overall experience in all the hotels of the Kalpitiya stretch, however in order to better manage the expectations of our clients we feel it is important to mention the fact.
Rooms
Villa 346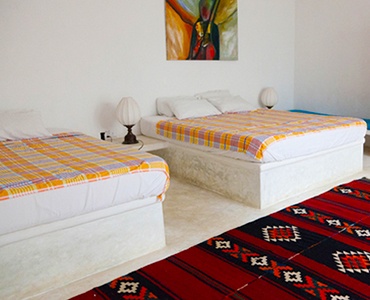 This air-conditioned two-bedroom villa with ensuite bathrooms features two king-sized beds. As you make your way to the central courtyard from the living room, you will comes across private 'his' and 'hers' outdoor antique bathtubs, which in turn leads to the second bedroom equipped with two double beds that sleeps four.
Room Facilities

Fans
Villa 343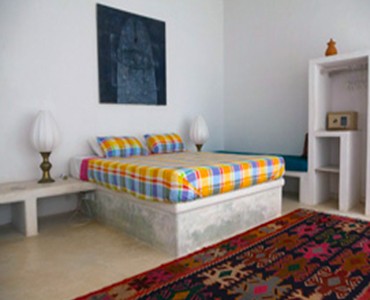 Though this one-bedroom villa with stunning ocean views is ideal for couples and honeymooners, it can accommodate extra beds for 5 people. With an open-plan layout, it includes all modern amenities and has a courtyard with a Jacuzzi. The fully equipped kitchen means you can either cook for yourself, or have the Chef come and cook for you.
Room Facilities

Fans
Villa 349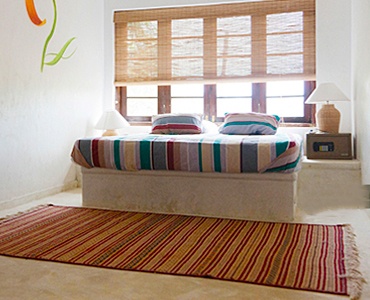 Villa 349 is a shared and the largest villa. It has five separate light and airy suites, each with their own entrance which can be reserved altogether or individually.
Room Facilities

Fans
Loft D / Loft M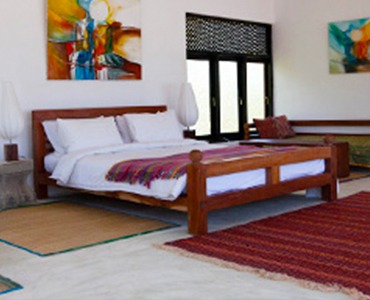 The Loft D situated on the back terrace of Villa 343 and Loft M found on the back terrace of Villa 346, offer stunning views of the ocean. Let the ocean breeze and overhead fans lull you to sleep in the absence of air-conditioning which is frankly not needed. Wake up to ocean views through the antique windows in the morning.
Room Facilities

Fans
Hotel Facilities

Beach Access

Pool

Restaurant

WiFi
Cuisine
Evening meals are served on the beach under the stars. The chef normally cooks up delicious seafood dishes accompanied by salads and vegetable. The cuisine is fresh and unpretentious.
Just for the kids
Udekki is a very family friendly place and welcomes children and families of all ages.
Enquire Now
Get in touch with one of our knowledgeable travel experts to plan your Sri Lanka journey.