Romantic Journeys in Sri Lanka: Part 3 - Best Experiences

Back
Sri Lanka has many aspects which make it a wonderful travel destination for a romantic holiday. In the previous blogs in this three-part series on romantic journeys in Sri Lanka, we explored the best locations and our favorite accommodation. Now it is the turn of experiences, which in our opinion are one of the most important aspects of any Sri Lanka holiday. These unique Sri Lanka experiences are guaranteed to have you swooning and rekindling your connection all over again.
Best Experiences for Romantic Journeys in Sri Lanka
1. Mihintale & a monastery with local guide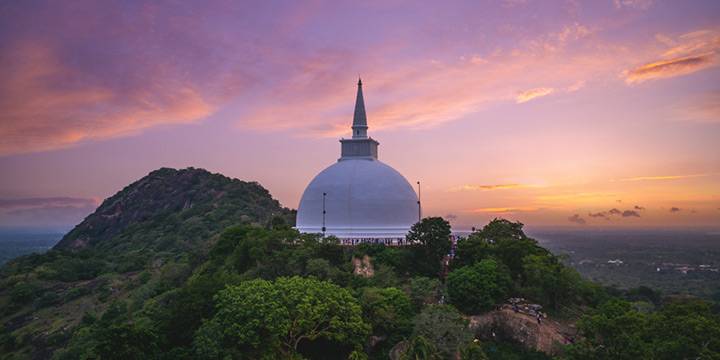 Discover Sri Lanka's ancient history through a private spiritual experience at the sacred Mihintale mountain. See sensational sunrise vistas before bringing in the day with a shared meditation session and exploring Buddhism and this majestic yet quiet site with your guide.
2. Scenic guided bicycle trails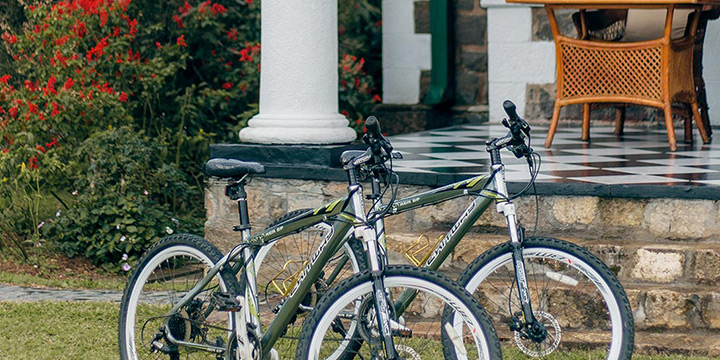 Escape the hustle and bustle of popular Galle and its surrounding coastline by heading inland to explore the picturesque rural countryside by bike. The scenery is comprised of small villages with bright stalls, woodland, rubber plantations, and paddy fields dotted with birds.
3. Traditional Sri Lankan cooking class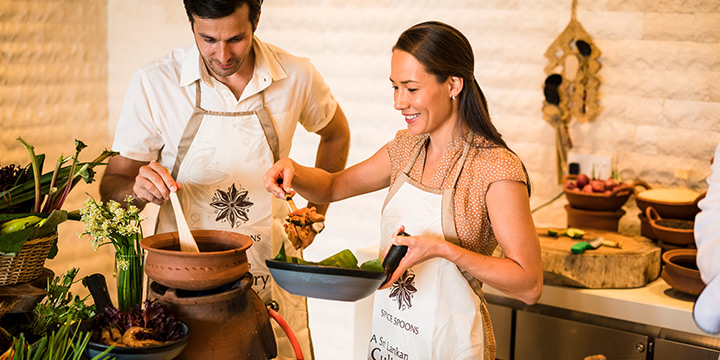 Indulge in a sensual exploration of Sri Lankan culture with this half-day traditional Sri Lankan cooking class. Begin by buying vibrant produce at a market with your chef before heading to a remote wattle-and-daub hut where you can prepare, smell and taste authentic local food.
4. Kanneliya Rainforest trek with lunch in a lake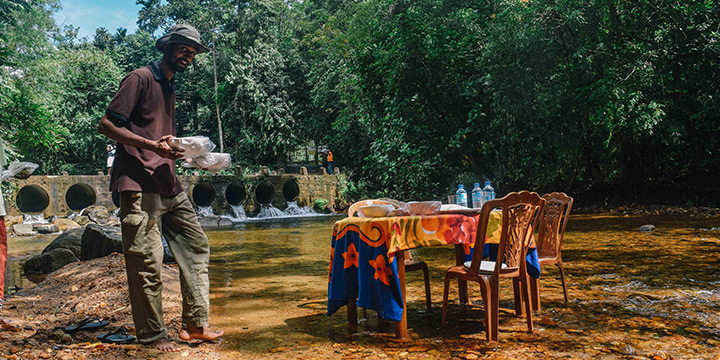 Also just inland from the Galle coastline is Kanneliya Rainforest, a mysterious world of towering tropical trees, brightly-colored birds, chameleons, and monkeys swinging through the branches. Go on guided trek with an expert before finishing with lunch in a shallow lake.
5. Trek Taylor's Tea Hills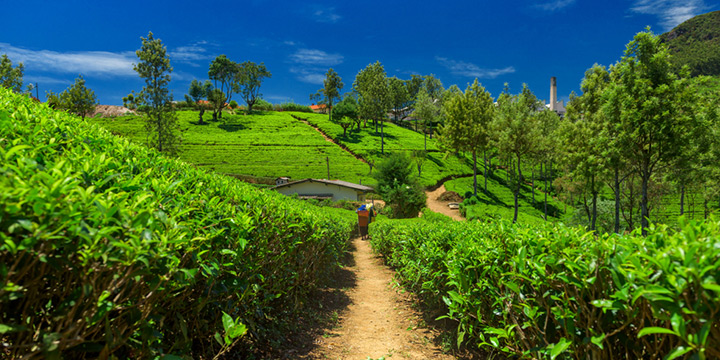 This unique multi-day trek through the tea estates around Kandy is guaranteed to get your heart racing. With swoon-worthy views and quiet trails, this experience is peaceful, picturesque, and allows you to uncover the origins of tea planting in Sri Lanka.
6. Train ride from Kandy to the Tea Country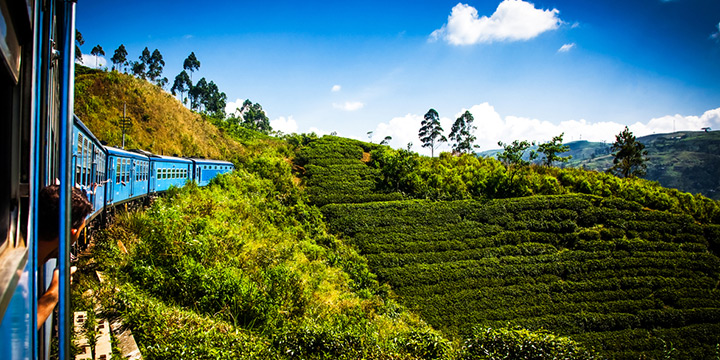 Is there anything more romantic than sitting back and taking in a glorious view together? Take the train from Kandy into the tea hills, still running on original tracks, and witness endless vistas of rolling tea estates interspersed with deep valleys, waterfalls, and woodland.
7. A guided tour of the Botanical Gardens led by a botanist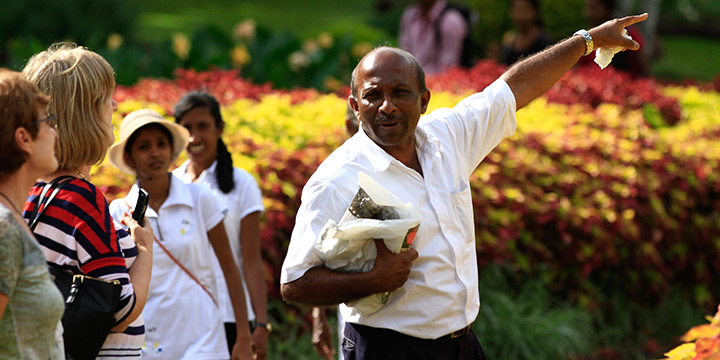 Explore the beautiful and the unusual on a botanist-led guided tour of the Royal Botanical Gardens in Kandy. Fall in love with the incredible array of tropical plants growing here, from bizarre African trees to intricate orchids, and lose yourselves in the serene atmosphere.
8. Experience Ayurveda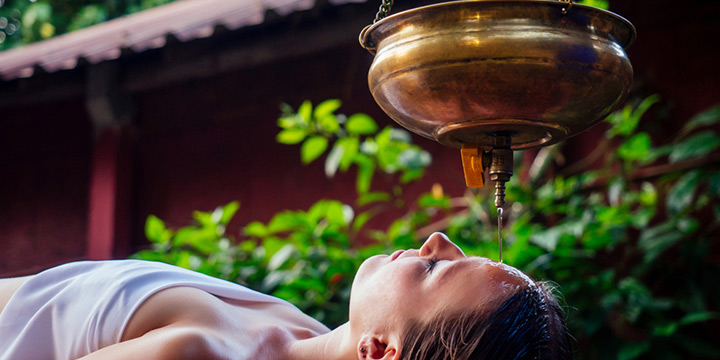 A trip to Sri Lanka isn't complete without experiencing Ayurveda, the island's ancient holistic healing system. Have a spa day with your other half and relax and unwind with a selection of unique treatments, from full-body massages to the 'third eye therapy' shirodhara.
9. Snorkelling at Pigeon Island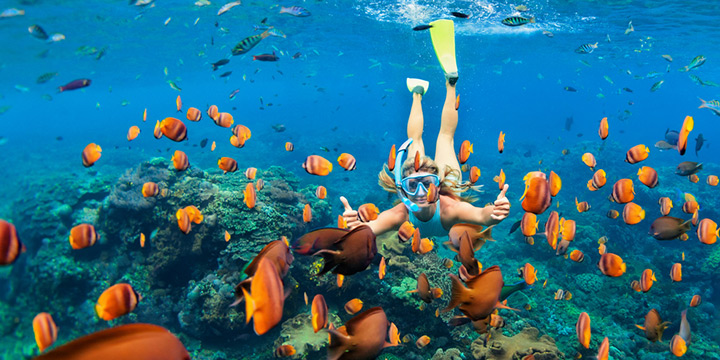 Create memories that you will never forget when you discover the magical underwater world of Pigeon Island. Home to marine turtles, sting rays, tropical fish, and black-tip reef sharks, you are guaranteed to have an enchanting experience here between May – Sep.
10. Seven days sailing across Sri Lanka's undiscovered north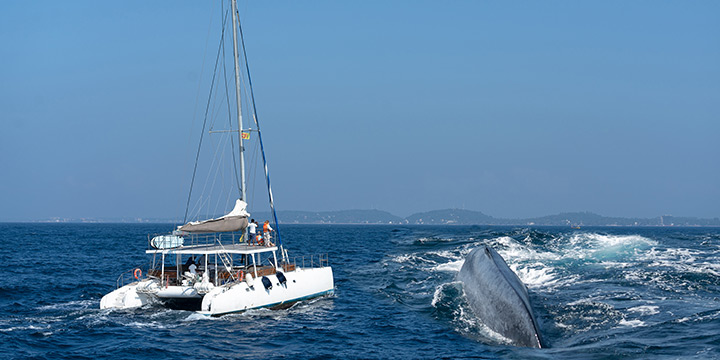 For a truly off-the-beaten-track experience where you can't help but find total peace and privacy, set off on a week-long adventure exploring the remote beaches and small islands scattered along Sri Lanka's undiscovered northern coastline. A blissful escape from it all.
How to make this experience a part of your itinerary?
Our vision for our blog is to build an invaluable resource for independent inquisitive travelers wanting to travel to Sri Lanka in a way that goes beyond the conventional and takes people further and deeper both physically and emotionally. It's about having a fuller, richer, more meaningful trip. We also want to be a practical resource. Every article is 'actionable', you are able to make it part of your itinerary in some way. For tips on how to make any of these tips part of your journey send us an enquiry