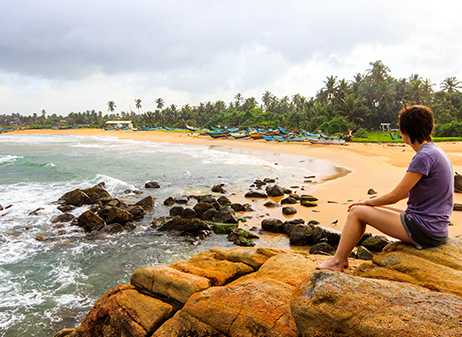 Our Story
SriLankaInStyle is one of the leading luxury travel companies in Sri Lanka, offering creative customized tours which allow travelers to connect to what is at the island's heart. Conceptualised in 2004 as part of an association of luxury properties and service operators in Sri Lanka, we quickly established a travel arm to handle incoming visitors to the country and are now firmly cemented as one of the premier tour operators in Sri Lanka. We are the preferred local partner in experiential travel for some of the world's top travel specialists and private travel designers, and are proud to be the first Virtuoso On-Site for Sri Lanka.
Our Philosophy
Traveling 'in style' is at the heart of all that we do: your journey will not only include luxury hotels, but also experiences that enable you to connect and engage with Sri Lankan traditions in inventive and insightful ways. Style is not synonymous with luxury (although they often go hand-in-hand) – we also consider an escapist, earthy experience such as camping in one of the island's beautiful national parks to be 'in style', because it creates an intimacy with what is unique and 'real' about Sri Lanka. We dig deep for the lesser-known delights of the country and offer a dynamic range of experiences that set our tours apart. Clients return home feeling rested and pampered, but also fulfilled and stimulated, truly connected to Sri Lanka's culture and its people.
Consulting in Your Own Language
Regardless of where you are from, rest assured that our team of multi-lingual experts will be able to take care of you. We have consultants who are familiar with many different parts of the world, including Australia and New Zealand, France, UK, Netherlands, Russia, Spain, South America and USA. Additionally, we also take care of expats who are based in South Asia, South-East Asia and the Middle-East. Several of our consultants are fluent in French and Spanish.
Travel Shows
We attend a few well-selected travel shows which allows us to interact with individuals who are on the same wavelength and share our passion for travel. We draw inspiration through these global events and use what we learn to re-evaluate ourselves as we strive to better cater to the wishes of our clients.

We were the first Virtuoso On-Site for Sri Lanka
Virtuoso is a hub for the world's most premium travel agencies and experienced advisors who create truly unique holidays by bringing their first-hand experiences into the picture.
http://www.virtuoso.com

We are a proud member of PURE Life Experiences
PURE Life Experiences, which operates strictly on an invitation-only basis, is the world's most premier networking platform and functions as a marketplace for the Experiential and Transformational Travel economy.
http://www.purelifeexperiences.com
What our travelers think
"
We have traveled widely and can honestly say that Sri Lanka will be one we would recommend. People are lovely and we had a fabulous trip!
"
"
The entire time in Sri Lanka, we felt safe and welcome. The people were so friendly and the children absolutely adorable
"
"
The holiday was well designed. Choice of hotels and activities was good. The whole process of booking our holiday was prompt and smooth.
"
Enquire Now
Get in touch with one of our knowledgeable travel experts to plan your Sri Lanka journey.