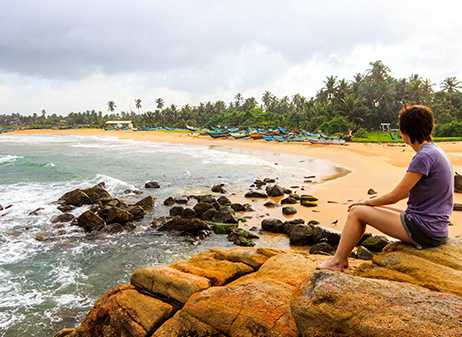 What We Are About
We are travel designers. We create, design and deliver highly personalized and insightful journeys and experiences that enrich travelers who value space, privacy, diversity, fantasy, a high standard of service. We plan trips with a focus on authentic connection and sustainability. Our aim is to harness the extraordinary power of travel to transform to enrich people's lives. We support sustainable tourism by working with ethical partners, by developing experiences that respect local communities and culture, by advocating to protect Sri Lanka's heritage sites and natural biodiversity.
Our Philosophy
We are often asked "what do you mean by In Style?" Today's travelers are an eclectic crowd. They are all looking for experiences that reflect their own tastes and values. And while the definition of luxury may be a personal state of mind and not easily defined, style is something which is instantly recognizable and appreciated. Style must be authentic, detailed, seamless, textured. It should be unpretentious, natural, exuding an innate individual personality of its own. Beauty of course always helps and in the context of travel, a choice of location often forgives other minor imperfections. Style can be luxurious but it does not have to be - it should blend in with its surroundings. It can be innovative and hip but it can also reflect traditional values and culture. It can be faded but not jaded. We dig deep for the lesser-known of the country and offer a dynamic range of experiences that set our tours apart. Our aim is that you return home feeling rested and pampered, but also fulfilled, stimulated and inspired.
Consulting in Your Own Language
Regardless of where you are from, rest assured that our team of multi-lingual experts will be able to take care of you. We have consultants who are familiar with many different parts of the world, including Australia and New Zealand, France, UK, Netherlands, Russia, Spain, South America and USA. Additionally, we also take care of expats who are based in South Asia, South-East Asia and the Middle-East. Several of our consultants are fluent in French and Spanish.
What our travelers think
"
We have traveled widely and can honestly say that Sri Lanka will be one we would recommend. People are lovely and we had a fabulous trip!
"
"
The entire time in Sri Lanka, we felt safe and welcome. The people were so friendly and the children absolutely adorable
"
"
The holiday was well designed. Choice of hotels and activities was good. The whole process of booking our holiday was prompt and smooth.
"
Enquire Now
Get in touch with one of our knowledgeable travel experts to plan your Sri Lanka journey.