4 Reasons to Explore the Kandyan Foothills

Back
Sri Lanka's stunning Kandyan Foothills are a wildlife and walking paradise. Dominated by the Knuckles Mountain Range, a series of peaks reminiscent of a clenched fist, these foothills offer trekking trails ranging from leisurely to challenging through grassy plains, tea estates, and cloud forest. Knuckles has been recognized by UNESCO as precious natural world heritage due to its astonishing scenery and biodiversity in terms of both animal species and flora and is an excellent area for birdwatching in particular.
Slightly away from the typical tourist trail, this region remains relatively unexplored, perfect for people who are seeking to discover the beauty of Sri Lanka's central hills away from the crowds. Accommodation is typically in authentic tea planter's bungalows dating back to the British colonial period or boutique hotels with incredible views and a range of guided or independent activities. Discover our top 4 reasons to explore the Kandyan Foothills as part of your Sri Lanka journey.
Incredible Hiking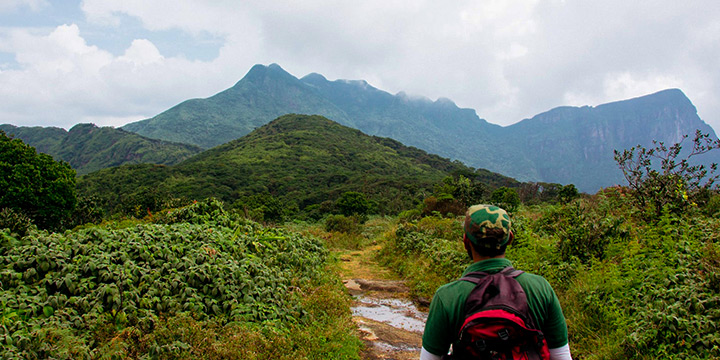 From challenging clambers up Knuckles highest peaks to slow strolls through tea estates, the Kandyan Foothills is Sri Lanka's ultimate hiking destination. This landscape is as dramatic as it is beautiful: deep valleys are backed by rolling hills carpeted with terraced tea estates, fields of wildflowers, and cloud-covered forest, interrupted only by gushing waterfalls and winding streams. As you can imagine, unparalleled views are found around every corner.
Wonderful Wildlife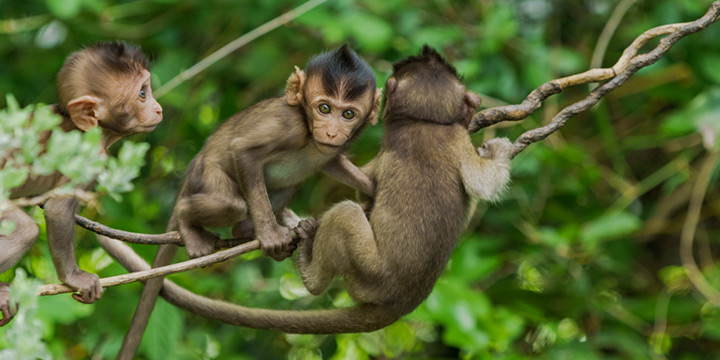 Knuckles has extraordinarily rich wildlife, particularly in terms of its range of exotic trees and flowers. 34% of Sri Lanka's endemic flora including herbs used in traditional Ayurvedic medicine is found in this remote region. This wide array of plants attracts brightly-colored birds and butterflies, many of which are rare or endangered. As you walk through the landscape, keep your eyes peeled for these vibrant animals as well as monkeys swinging through the trees and lizards dozing on rocks.
Unique Hotels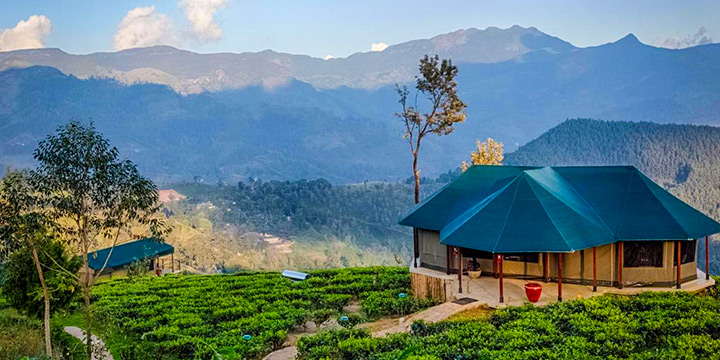 Some of Sri Lanka's most charming and magical accommodation is found in this off-the-beaten-track spot. One of our favorite hotels in the Kandyan Foothills is Ashburnham Estate, once a tea planter's bungalow perched atop a sloping estate leading down to a garden waterfall. The views here are rivalled only by neighbouring Madulkelle Tea & Eco Lodge (a 45-minute drive away) which offers wooden cabins and an open-sided spa looking out across a mesmerizing gorge. Rangala House is a must-stay for anyone with a penchant for creativity seeking a peaceful and private escape.
Romantic Setting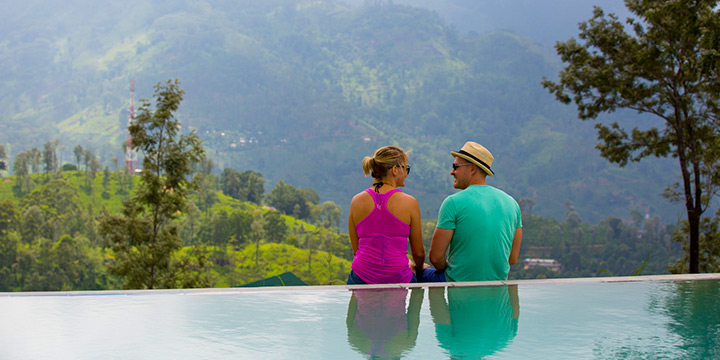 With the limited number of tourists, isolated hotels, and sensational panoramic vistas, the Kandyan Foothills are undoubtedly one of Sri Lanka's most romantic settings. Honeymooners and couples celebrating relationship milestones could not wish for a more memorable way to affirm their love. Long walks with picturesque views interrupted only by singing birds. Waterfall-side secluded picnics or private dinners under the stars. Special suites away from the rest of the rooms with charming colonial décor. Madulkelle's Honeymoon Suite is among the top 10 places to stay for lovers visiting Sri Lanka, standing comfortably alongside some of the island's leading luxury beach hotels.
Easily visited between the Cultural Triangle and the coast, or en route to Gal Oya National Park, the Kandyan foothills is sure to be one of the most special experiences of your Sri Lanka vacation. Speak to one of our expert trip designers to find out how you can include this region in your itinerary.
How to make this experience a part of your itinerary?
Our vision for our blog is to build an invaluable resource for independent inquisitive travelers wanting to travel to Sri Lanka in a way that goes beyond the conventional and takes people further and deeper both physically and emotionally. It's about having a fuller, richer, more meaningful trip. We also want to be a practical resource. Every article is 'actionable', you are able to make it part of your itinerary in some way. For tips on how to make any of these tips part of your journey send us an enquiry