A seasonal guide to Sri Lanka wildlife experiences

Back
Winter
December to February
Yala National Park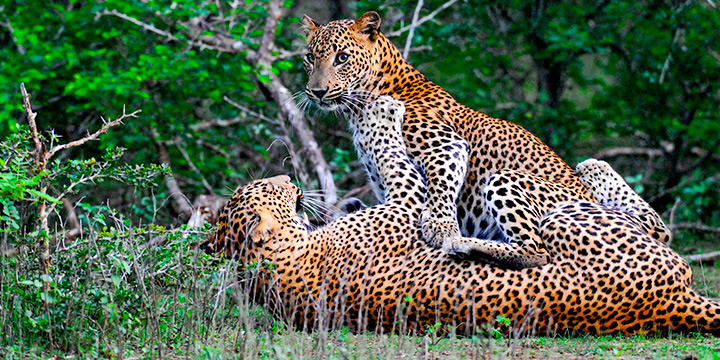 Have you seen the Sri Lankan leopard? Yala National Park has one of the highest densities of leopards of anywhere in the world, so sightings are extremely common – especially during the winter season. You can also expect to see sloth bears, crocodiles and other exotic creatures in this striking park on the south-east coast. Accommodation choices range from luxury hotels to special glamping outfits.
Udawalawe National Park
Yala is an incredible Sri Lanka experience for wildlife lovers but it can get busy between December and March. An alternative is Udawalawe National Park just inland from the south coast. This park is home to over 500 elephants, so visiting tourists can see huge herds of these magnificent mammals. The environment is similar to that of an African safari park with wide grasslands and patches of jungle. Udawalawe National Park also has a sanctuary with baby elephants that kids will love.
Whale watching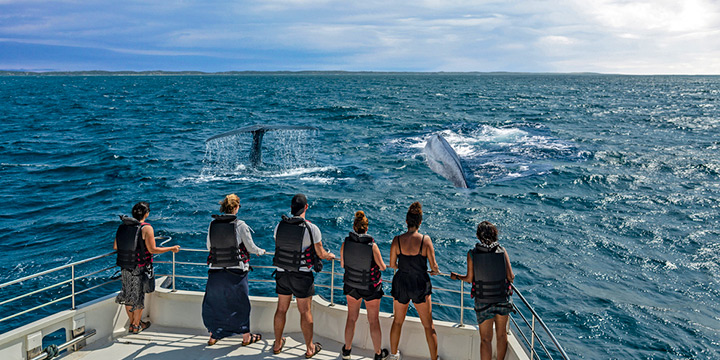 Away from land, the amazing wildlife experiences don't stop. Sri Lanka is one of the best places in the world to see whales, as the ocean gets significantly deeper just half an hour from shore. Head out in a private vessel with expert guides to spot various species of whale as well as dolphins and sting rays. Boats depart from Mirissa Bay, a popular surfing and water-sports spot on the south coast.
Spring
March to May
Wilpattu National Park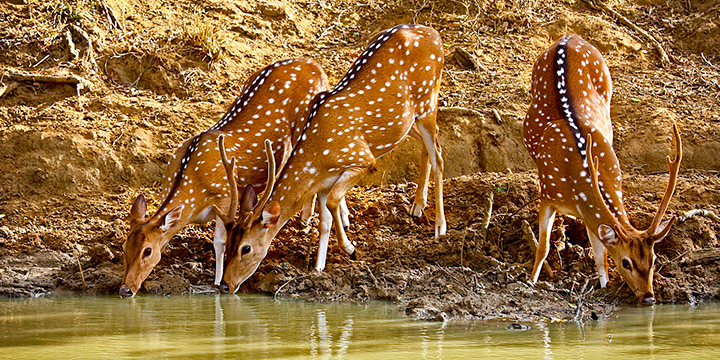 In the spring, other areas of the island come into their own while the south coast goes through its first annual monsoon season. One of the best wildlife reserves to visit is Wilpattu National Park on Sri Lanka's north-west coast. This park is a network of waterways, patches of jungle, and swathes of grassland enhances by a sea border and ancient temples. In May and June, visitors can see sloth bears climbing to reach the mouth-watering fruit of the palu tree.
Gal Oya National Park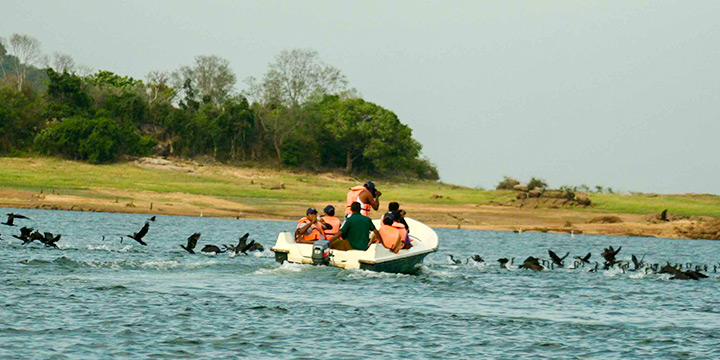 Another remote national park that offers unique wildlife sightings for those visiting Sri Lanka in spring is found in Gal Oya. Set inland from Sri Lanka's east coast and flanked by the central hills, this park is away from the typical tourist travel and offers a blissfully serene setting for wildlife activities. Go on guided walks along the border of the forest in search ancient Ayurvedic plants, and sail out into the center of the lake at sunset to witness elephants swimming between islets while birds wheel overhead.
Summer
June to August
Kumana National Park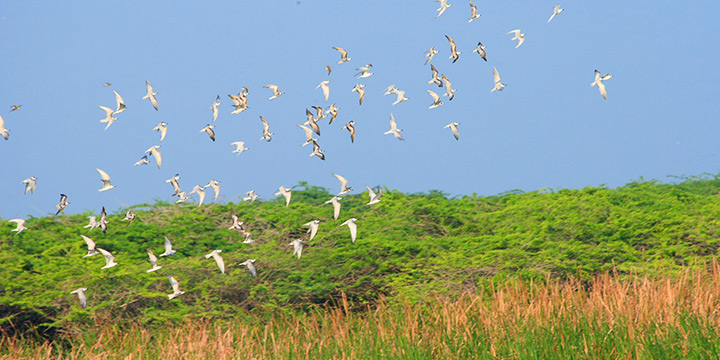 Sitting just above Yala next to the surfing hotspot Arugam Bay, Kumana National Park is a lesser-visited wildlife sanctuary that is well worth a trip in June and July. This is when water birds migrate in their droves to nest in the park's tropical mangroves. Over 225 of Sri Lanka's recorded bird species have been spotted here, including the incredibly rare black-necked stork that is a coveted sighting for twitchers.
Pigeon Island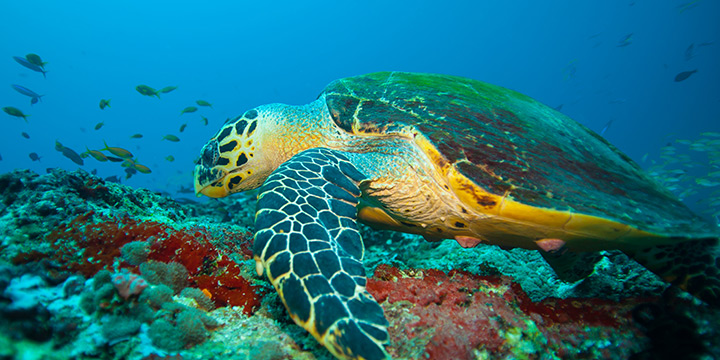 What is better in the summer than heading to the beach? Between June and August, Sri Lanka's east coast welcomes stable sunshine and calm currents perfect for swimming and water-sports. Visitors staying in the stunning coastal town Trincomalee can head further north to experience exotic wildlife at Pigeon Island, Sri Lanka's only marine national park. Grab a snorkel or scuba diving equipment and discover the fish and endangered sea turtles that can be seen amongst the corals here.
Autumn
September to November
The Elephant Gathering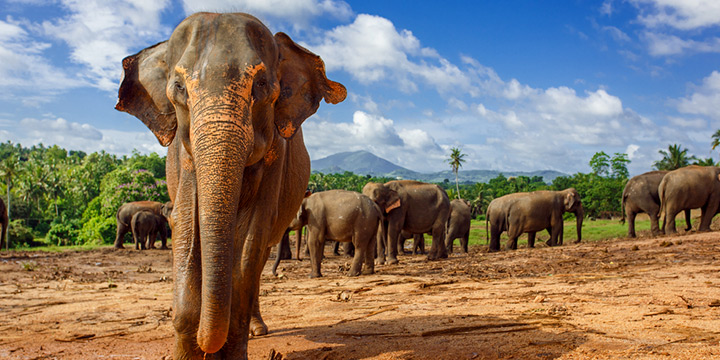 In August and September, one of the world's significant wildlife events takes place in Sri Lanka. Known as The Elephant Gathering, herds of elephants up to 100-strong can be seen migrating through Minneriya National Park. This takes place annually as the smaller water sources dry up during the arid summer season, leaving only the central Minneriya Tank for drinking and bathing.
Birdwatching in Jaffna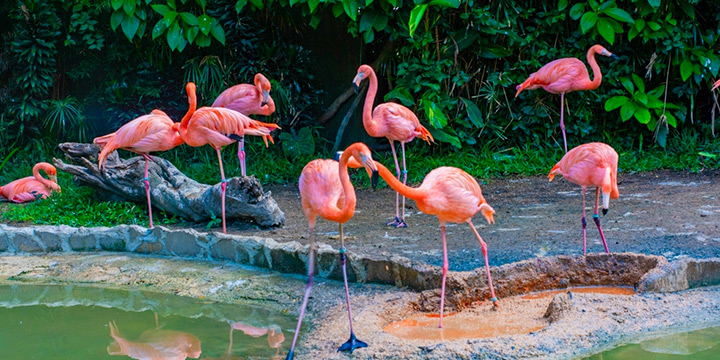 Sri Lanka's north remains little-visited by tourists, but the city of Jaffna at the northern tip has much to offer. Wildlife lovers will delight in the wild horses that ride around Delft Island, but will be even more entranced by the birdwatching in Jaffna. Between September and March, thousands of birds arrive at the lagoon here as part of their yearly migration. The shallow muddy lagoons are an essential staging post for flamingos especially which can be seen here in their hundreds.
Bundala & Tissa Wetlands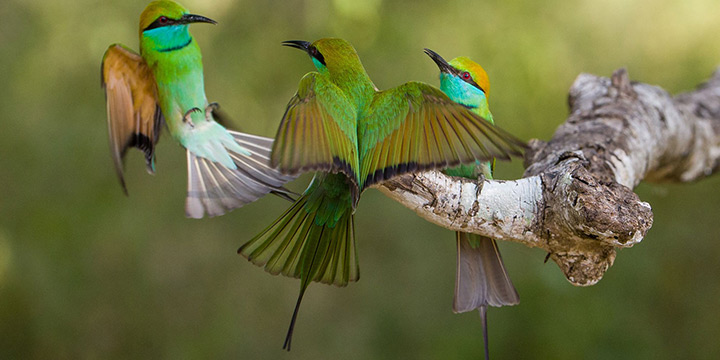 In the south, the Bundala & Tissa Wetlands offer more fantastic birdwatching in the autumn season. 20km of coastline, scrubland, and mangroves host more than 150 bird species between September and February. Common sightings include babblers, plovers, and sandpipers as well as flamingos. Other animals that you may spot include crocodiles, jackals, fishing cats, porcupines, and the rare pangolin.
How to make this experience a part of your itinerary?
Our vision for our blog is to build an invaluable resource for independent inquisitive travelers wanting to travel to Sri Lanka in a way that goes beyond the conventional and takes people further and deeper both physically and emotionally. It's about having a fuller, richer, more meaningful trip. We also want to be a practical resource. Every article is 'actionable', you are able to make it part of your itinerary in some way. For tips on how to make any of these tips part of your journey send us an enquiry