The late architect Geoffrey Bawa (1919-2003) of Sri Lanka, is the father of "Tropical Modernism" who revived the island's architectural landscape with some of the most celebrated buildings that seamlessly encompass a modern sensibility with a twist of tradition. Bawa, who became a qualified lawyer following his prestigious college education in Britain, was truly interested in exploring the fascinating art of architecture. Inspired by his exposure to the Europe and family ties in Sri Lanka, he gave birth to Sri Lanka's unique style of modern architecture that sooner became an indispensable part of the island's identity. Bawa came up with this distinctive style by preserving the island's indigenous roots while meticulously epitomizing the simple aesthetics of modernism.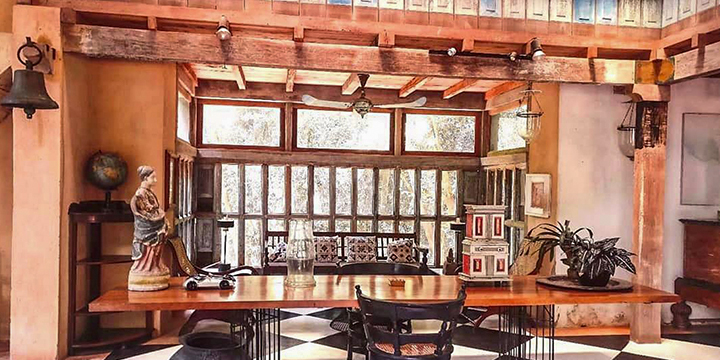 A legacy of redefining architecture, Bawa's influence on Sri Lankan architecture breathed new life into the island's conventional colonial structures that dominated the landscape decades ago. His career as an architect started with his personal project "Lunuganga Gardens" in 1949. "Inspired by the gardens at Brief and determined to out do his brother, Geoffrey bought an abandoned estate called Lunuganga on the far side of the Bentota River from Brief and set out to transform it into a landscaped garden", says David Robson in one of his books recording the intimate details of Bawa's life.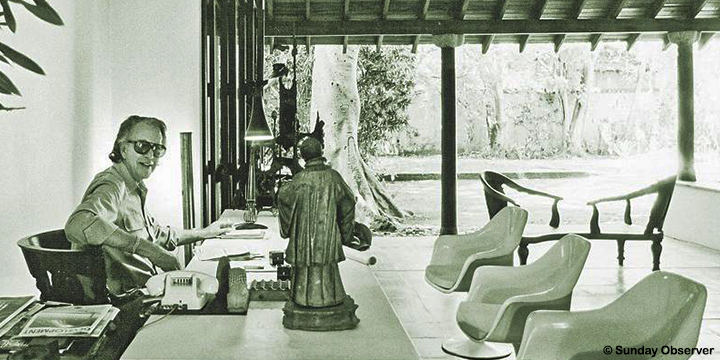 The monumental national parliament, Ruhuna University, Tower at Alexandra Place, the Seemamalakaya of Gangaramaya and Bawa's Town House are among his most influential work that marks the climax of his career. The Heritance Kandalama hotel is one of his most recognized hotel projects, which is also an early accomplishment in sustainability architecture in Sri Lanka and the region. Apart from the said hotel project, unparalleled creations of Bawa are speckled across the island; Heritance Ahungalla, Paradise Road the Gallery Café, Jetwing Lighthouse, The Grand Oriental Hotel, The Villa Bentota, Anantara Kalutara and Avani Kalutara.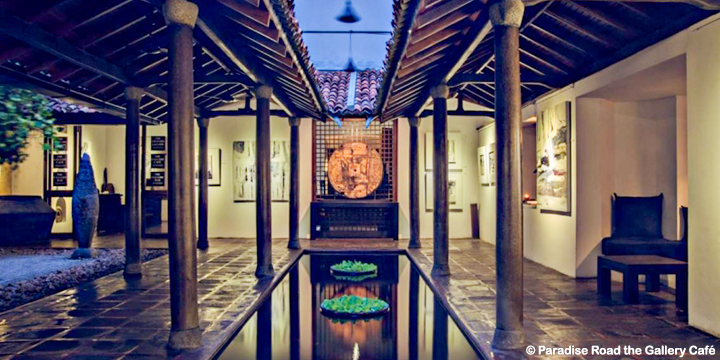 In commemorating the legendary Bawa's centenary of birth, the Geoffrey Bawa Trust and Lunuganga Trust have organized an exciting line-up of events to reflect on his timeless designs and structures that inspired a nation.
Decorative Arts Exhibition
Objects from the Geoffrey Bawa Collection-Glimpse some of Bawa's extraordinary pieces that define his way of decorating living spaces. The exhibition is followed by a gallery talk on the Burgomeister Chair by Ayesha Rahman of Lanka Decorative Arts.
Venue: Lunuganga
Dates: 13-21 July 2019
Time: 10 a.m. – 4 p.m.
Gallery talk on Burgomeister Chairs: 14th July at 3 p.m.
(limited seating)
Curator led-tours: 14th July at 11 a.m., 17th, 20th and 21st July at 11 a.m. and 3 p.m.
16th Annual Memorial Lecture By Kengo Kuma
This year's memorial lecture will be delivered by renowned Japanese Architect Kengo Kuma.
Venue: Sri Lanka Foundation Institute
Date: 23 July 2019
Time: 6 p.m.
Launch of "Unseen Bawa"
Photographic Exhibition By Sebastian Posingis- This exhibition features an array of photographs taken over a course of five years. The collection unfolds the photographer's talent in capturing the essence of Bawa's remarkable architecture.
Venue: Paradise Road, The Gallery Cafe
Date: 23-31 July 2019
The Gift
Launch of Installation series at Lunuganga and Artist panel moderated by Suhanya Raffel, Executive Director of M+ Hong Kong, Trustee, Lunuganga and Geoffrey Bawa trusts.
Venue: Barefoot Gallery
Date: 24 July 2019 Time: 6p.m.
Launch of "Box 507"
Photographic Exhibition by Dayanita Singh
Venue: Barefoot Gallery (to be followed at the Frith Street Gallery, London & Callicoon Fine Arts Gallery, New York)
Date: 24 July 2019
Time: 7.30 p.m. For more information, get in touch with us at [email protected] for more details.
How to make this experience a part of your itinerary?
Our vision for our blog is to build an invaluable resource for independent inquisitive travelers wanting to travel to Sri Lanka in a way that goes beyond the conventional and takes people further and deeper both physically and emotionally. It's about having a fuller, richer, more meaningful trip. We also want to be a practical resource. Every article is 'actionable', you are able to make it part of your itinerary in some way. For tips on how to make any of these tips part of your journey send us an enquiry