Best Sri Lanka wildlife experiences for younger kids

Back
There are so many reasons to choose Sri Lanka for a family wildlife trip. The island's astonishing diversity means that there are endless exotic animals to see, hidden within varied spectacular landscapes. Discover the best Sri Lanka wildlife experience for younger kids:
Jeep Safari in Yala National Park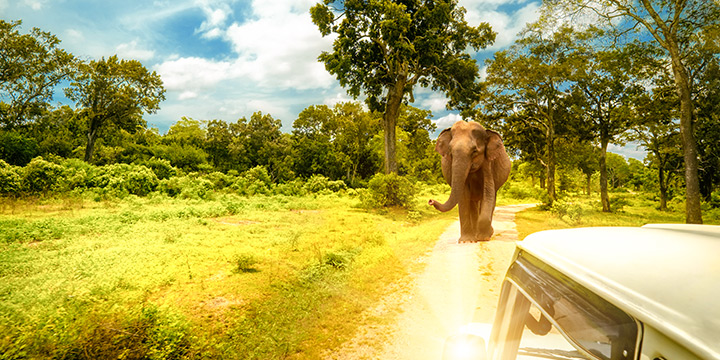 Popular for a reason, Yala National Park is a must for a Sri Lanka family wildlife trip. One of the largest parks in the island, Yala is the best place to see leopards in Sri Lanka and also holds a host of other majestic creatures including shy sloth bears, deer, crocodiles, and a myriad of birds.
'The Elephant Gathering' in Minneriya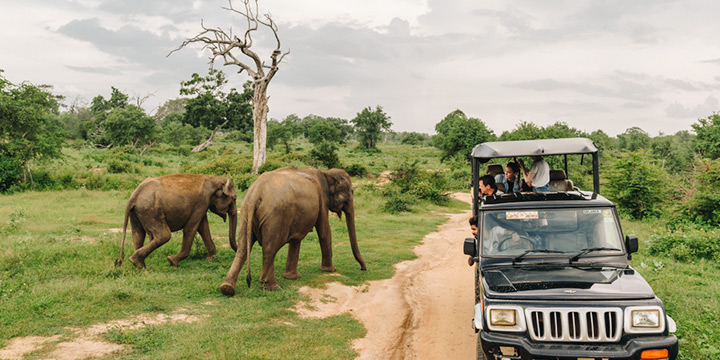 Witness 'The Elephant Gathering' when you visit Sri Lanka between July and September in the peak of the dry season. As the other water sources dry out, huge herds of elephants flock to the vast Minneriya Tank to drink, wash, and play. Spot up to 500 elephants congregated together.
Sunset Boat Safari in Gal Oya National Park
As the sun sinks towards the horizon, sail across the calm reservoir in Gal Oya National Park. See birds wheeling overhead calling out to each other and spot elephants swimming between the islets which are dotted across the water. A truly magical experience for travelers of any age!
Meet the Monkeys of Polonnaruwa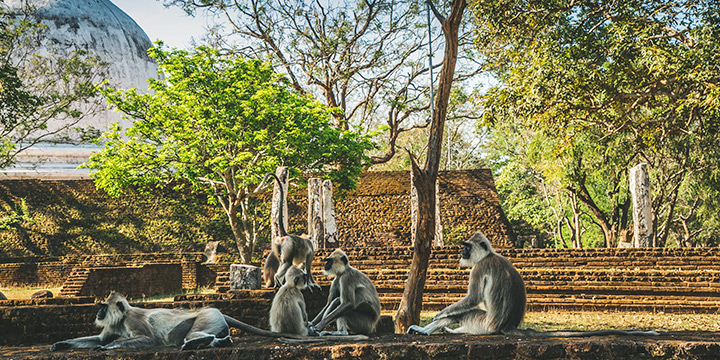 Guaranteed to be a favorite with children, head to the ancient ruins of Polonnaruwa to meet the monkey community who are its modern-day rulers. Featured in a Disney documentary, these monkeys are fascinating to watch. Learn about their habits on an early morning guided tour.
Spot Sambar Deer at Horton Plains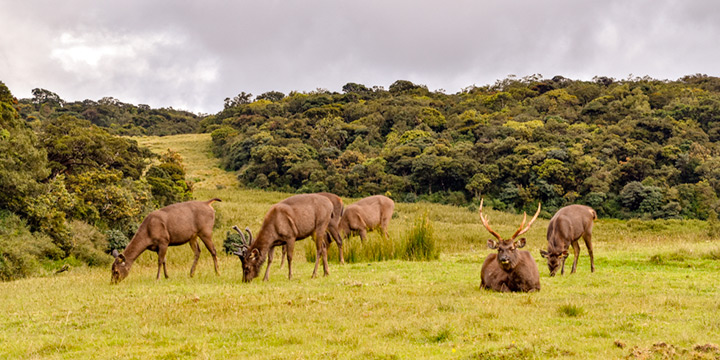 Horton Plains National Park, high in Sri Lanka's hills, has more drama than you could wish for. Colorful tracks, gushing waterfalls, and a 1,000-metre sheer drop known as World's End. This is all topped off with majestic Sambar Deer strutting majestically across the sweeping grassy plains.
Snorkel with Sharks at Pigeon Island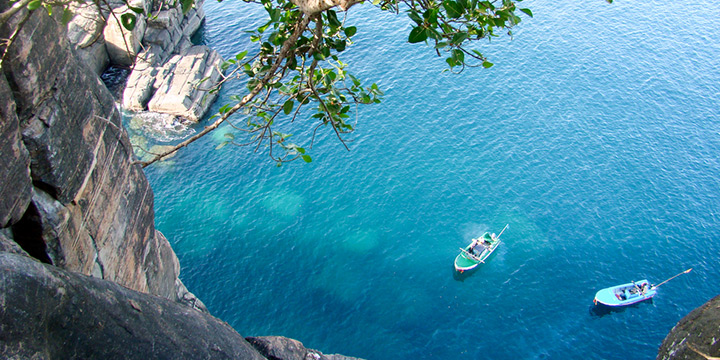 Don't worry – just harmless black tip reef sharks, nothing that will endanger your kids! This coral reef above Trincomalee on the East Coast is a protected nature reserve and is teaming with reef sharks, marine turtles, sting rays, and an endless array of vibrant fish. The perfect place for a snorkeling adventure.
Go Whale Watching from Mirissa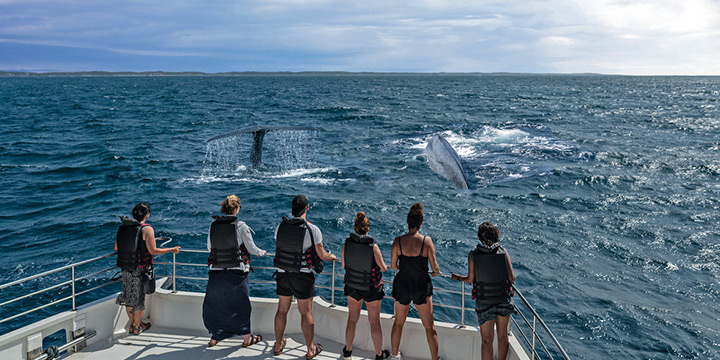 Just an hour from the shore of the south coast, whales are waiting to be seen between December and March. Get a private boat or take to the air to see these glorious creatures swimming close to the surface. On the way to and from the harbor, you'll be joined by acrobatic dolphins.
How to make this experience a part of your itinerary?
Our vision for our blog is to build an invaluable resource for independent inquisitive travelers wanting to travel to Sri Lanka in a way that goes beyond the conventional and takes people further and deeper both physically and emotionally. It's about having a fuller, richer, more meaningful trip. We also want to be a practical resource. Every article is 'actionable', you are able to make it part of your itinerary in some way. For tips on how to make any of these tips part of your journey send us an enquiry