Eco-tourism with Noel Rodrigo's Leopard Safaris

Back
All of a sudden, he might cut the Land cruiser's engine and signal you to hush, pointing at a lone tree where the prince of the wild, 'Leopard' rests on. He is none other than Noel Rodrigo, the island's wildlife expert. A safari is the best chance to come face to face with the natural world and with Noel Rodrigo's Leopard Safaris, you can experience wildlife at its natural best. Let's dig in to explore the thrilling wildlife experiences offered by Noel Rodrigo's Leopard Safaris and Noel's approach on sustainable tourism.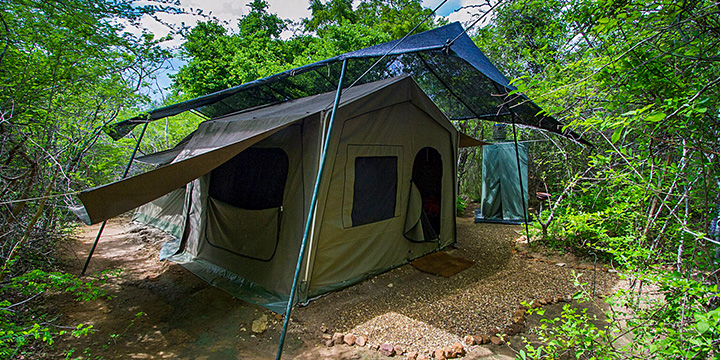 1. Your concepts are unique, focusing on sustainable tourism, while respecting nature. Can you elaborate on the thinking behind this?
My concepts are simply based on my way of thinking-how I feel about things and how I want them to be. Showing respect to wildlife and nature is inextricably linked with my life. Sustainable tourism is the only approach that ensures our actions don't cause a negative impact on nature. Through my eco-minded tourism venture, Noel Rodrigo's Leopard Safaris, I strive to share my vision on sustainability. While I always try to inculcate the essence of sustainable tourism into our corporate practices, I live what I preach. This strong passion towards sustainable tourism makes our brand very unique, which is also what we intend to be.
2. Can you speak about the importance of preserving the environment and promoting it as a viable tourist attraction?
Today, eco-tourism has become a popular concept across the world. Although this trend seems to be a positive sign, there are certain drawbacks as well. For instance, some service providers in the industry might label themselves as eco-conscious brands but they have not grasped the ethos of eco-tourism and preserving the environment. We, at, Leopard Safaris, operate in an environmentally responsible way. Promoting the thrilling wildlife encounters at local national park is at heart of our operations. As with most causes, community involvement plays a pivotal role in sustainable tourism, and therefore we put efforts to get the individual involvement of our guests. In order to reinforce the values of our mission, we have come up with a tree planting initiative where every guest is given a chance to plant a tree within the camp premises (our campsite is set in the buffer zone of the Wilpattu National Park). It makes them understand that even a simple action of an individual could easily contribute towards the valuable course of giving back to nature.
3. Leopard Safaris follows strict eco-friendly policies. So, in terms of facilities, are you happy with what you offer for your guests?
Being eco-friendly is part and parcel of our safari experiences. Leopard Safaris follows a strict plastic-free policy. For instance, you won't find a single plastic water bottle in any of our tents or dining areas. We have replaced plastic bottles with reusable glass bottles. This is one of the many situations where we have eliminated the use of plastic. Moreover, our campsites are non-smoking areas as we don't want harmful wastage that affects the eco-system. The environment is negatively impacted through both cultivating tobacco as well as disposing the final product. We have introduced such policies from day one. We always prioritize our key principle '3Rs'-Reuse, Reduce and Refuse in every aspect. Our discerning guests enjoy the unique experiences we offer with utmost concern on conserving the environment. This is a place with sustainability is woven into its fabric. Preserving our natural resources is a greater course than having people-pleasing add-ons.
4. Yours is an inspiring story. Tell us a little about it.
I have been a nature lover since I was a kid and today, nature and wildlife has become my lifetime passion. I spend my leisure time camping in the wild, all alone or with some of my friends. I always study and observe the behavior of different animals, which is very interesting. This interest of mine has never hit the floor, on the opposite – it continuously grew, the more I got to see and know. It is an enormous joy for me to share my knowledge with like-minded people and that is what propelled me to extend my favorite pastime to a profession. This way I can reach out to more people from all over the world and share my passion through the channel of sustainable tourism.
5. Future plans for Leopard Safaris?
Leopard Safaris is aiming to maintain its current standards of sustainability, while further improving our attempts to a brand to be reckoned with in Sri Lanka's eco-tourism sector. In general, our main focus is on staying consistent. We don't wish to increase numbers of tents or locations as this would contradict with our values and promises towards authenticity and exclusiveness.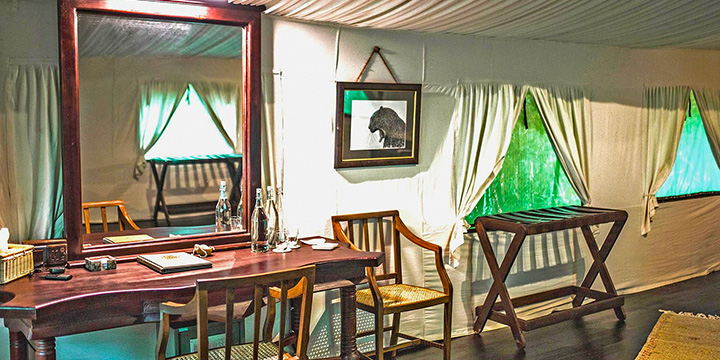 How to make this experience a part of your itinerary?
Our vision for our blog is to build an invaluable resource for independent inquisitive travelers wanting to travel to Sri Lanka in a way that goes beyond the conventional and takes people further and deeper both physically and emotionally. It's about having a fuller, richer, more meaningful trip. We also want to be a practical resource. Every article is 'actionable', you are able to make it part of your itinerary in some way. For tips on how to make any of these tips part of your journey send us an enquiry