Fabulous Food from The Fabulous Food Factory

Back
"The world is a better place with cake", says Julia Dance who is the founder of The Fabulous Food Factory in Galle. Whether you are looking to have some delicious macarons, a piece of English fruitcake, or fluffy pastries, The Fabulous Food Factory is a place worth checking out. Julia or Juls as she is famously known, brings her passion and expertise to create delicious culinary experiences in style. She is also working alongside wedding planners and has catered several events at luxury villas in and around Galle. Today, we are in conversation with Juls to find out the delectable story of The Fabulous Food Factory.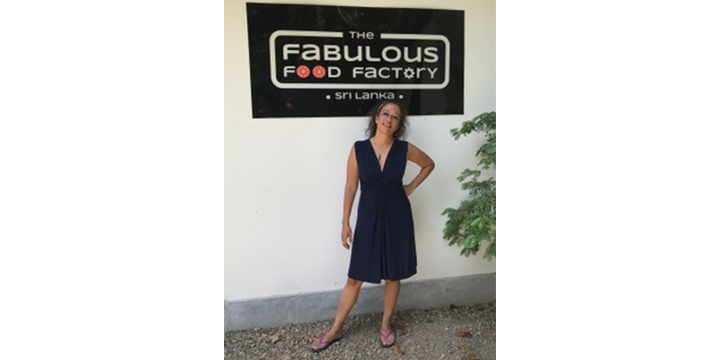 As a British national, why did you decide to make Sri Lanka your home and establish your own baking business cum commercial kitchen in Galle?
The aim is to raise everybody's game. Most of the restaurants along the coast have very limited space for dessert-making - we certainly experienced this challenge at the Beaches Café - and it requires specialist skill and equipment. We have tapped into a need to supply delicious desserts to augment our clients' existing menus. I'm fortunate to have a talented pastry chef on the team, I am not a baker myself – I view it as a form of alchemy or magic. It has always been on my bucket list to have a food business, but my own cooking abilities run to savory items mostly. I'm often in awe of the artistry involved in chef Dilshan's sugary confections!
Tell us about the beginning of The Fabulous Food Factory?
We came together in December 2016 running the Beaches Café at Point de Galle in Dalawella. When the site closed for refurbishment, we moved our operations inland to set up The Fabulous Food Factory – a commercial kitchen specializing in event catering and restaurant supply. The intent was to concentrate on back of house and avoid having premises. Sri Lanka has become a premier destination for celebrations of all kinds, the natural beauty here is the perfect fantasy backdrop. I felt that there was a gap in the market for luxury catering, going beyond the usual rice and curry-beautifully presented food using the abundance of fresh produce available from Sri Lanka's land and sea.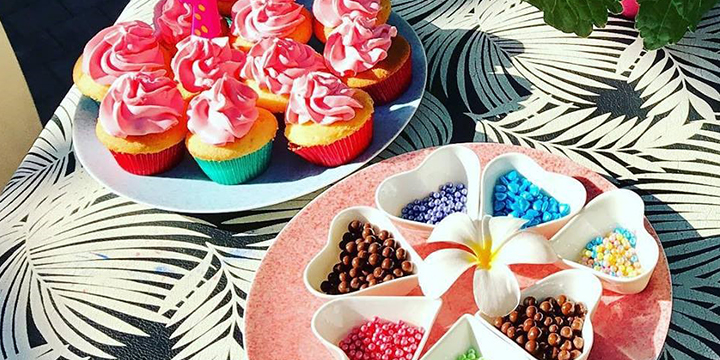 We work with wedding planners and event organizers at the many luxury villas on the South Coast where the in-house staff cannot be expected to handle a large-scale formal event. We also collaborate with our restaurant partners and villa management companies by bringing our chef's expertise to enhance their existing offering. By preparing food off-site, we save our client's time, headcount and workspace. My core team has been with me from the beginning, in many ways The Fabulous Food Factory exists in order to showcase their talents.
Tell us about the fabulous food you offer?
We have a wide selection of menus depending on what is required to fit the occasion. Our passion is to create delicious, beautiful food, making the most of the wide array of fresh produce available in Sri Lanka. Our philosophy is to experiment and reinvent – we combine cooking techniques and flavors from all over the world to bring together the exotic and the familiar. We work with our event clients to create bespoke menus that suit their budget and style, including hot and cold buffets, canapés, BBQs, formal dining and drinks options as well as desserts. We are happy to provide alternative options for people with special dietary or religious requirements. It is both a challenge and a delight to be constantly innovating. We aim to source locally and grow our own as far as possible. The Fabulous Kitchen is set within a tropical garden overlooking our rice paddies where we plant two crops a year, and we are developing a micro-farm where we grow fruit, vegetables, herbs and spices. We will be introducing more vegetarian and vegan items to our menus, and working towards less plastic, less waste.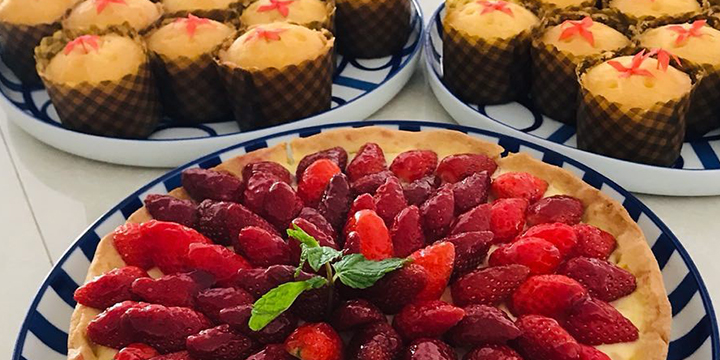 The coastal town is renowned for seafood fare. How is the demand for baked goodies?
We use a lot of seafood at our events, it is such a luxury in many countries that there is great demand for it from overseas clients. The fish markets in the Galle area are fascinating and worth a visit. There is a sense of timelessness in that as fishing has been a major part of the local economy for centuries. There is always be a high demand for baked goodies! The world is a better place with cake! It certainly adds a sense of occasion. I have a theory that cultures that consume a lot of chilis love their sugar in equal measure. Sri Lankans adore sweet things and, while they might not be so keen on European fare in general, our desserts have such a universal appeal. It is where our cultures intersect.
Future plans for The Fabulous Food Factory?
Onwards and upwards! Times have been tough since the Easter attacks, but tourism is recovering. We are developing the garden around our kitchen as a venue for private dining and events so our guests can enjoy a Sri Lankan-style farm-to-table experience in a stunning tropical setting. Cookery classes for children will resume later this year – our introduction course was very popular. Cooking is an important life skill and it is such a pleasure to pass on our knowledge and enthusiasm to the next generation. I would love to have a deli-café, as an outlet for our food, but also as a way to bring together produce from other local artisans.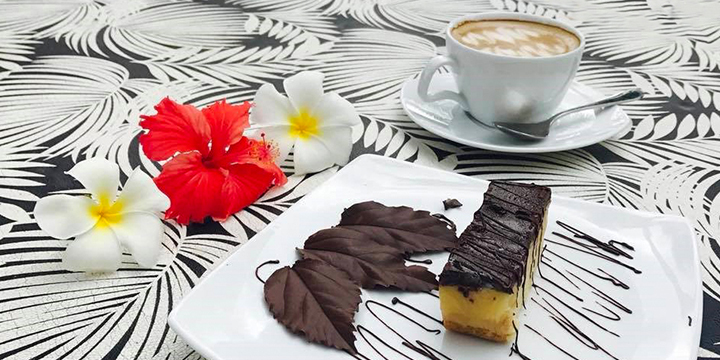 How to make this experience a part of your itinerary?
Our vision for our blog is to build an invaluable resource for independent inquisitive travelers wanting to travel to Sri Lanka in a way that goes beyond the conventional and takes people further and deeper both physically and emotionally. It's about having a fuller, richer, more meaningful trip. We also want to be a practical resource. Every article is 'actionable', you are able to make it part of your itinerary in some way. For tips on how to make any of these tips part of your journey send us an enquiry