Jaffna: an alternative perspective of Sri Lanka

Back
For me, Jaffna is an emotion. An emotion which I can't find anywhere else in Sri Lanka, that stems from the combination of seeing beautifully crafted temples around every corner, witnessing traditional rituals and tasting authentic food.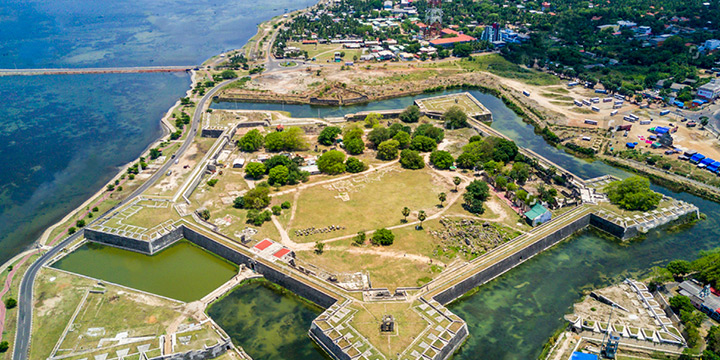 To make sense of that, I think it is important to put Jaffna into context. Most residents of Jaffna are Hindus who have rich traditions and beliefs linked to those of southern India, which makes this region culturally unique to the rest of Sri Lanka. In this blog, I am attempting to share my thoughts on what I love about this vibrant destination which holds a special place in my heart, hoping I do justice to the culture and people of Jaffna:
Temples
I like to refer to Jaffna as 'The Land of Gopurams'. Gopurams are the tall, intricately-carved entrances to Hindu temples, and it is difficult to miss these colorful Gopurams when you travel through Jaffna. The temples are a treat for your senses: hear the cracking of coconuts and the ringing of bells; listen to the chanting by the priest and the tune of the Nadaswaram, a traditional elongated flute; inhale the fragrance of camphor, and see the temple illuminated by flickering oil lamps. The best time to visit these temples is in the morning or evening, during the 'pooja' time where locals around the temple partake in a prayer ritual.
Temples are the perfect place to understand the people of Jaffna and its culture as Hinduism is woven into the daily lives of residents. It is a little difficult to decipher each ritual and the symbolism of what is taking place on your own, so we recommend having a local guide with you to get an in-depth understanding of what goes on at the temple.
Food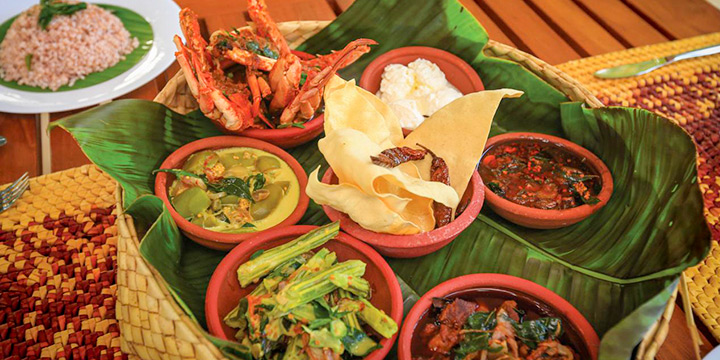 Residents of Jaffna take food seriously and it feels like everyone wants to serve you a meal cooked with love. Jaffna cuisine is considerably different to food in other regions of Sri Lanka. A few of my favourites are dosa (crispy pan cakes), Jaffna crab curry and Odiyal Kool (spicy seafood soup). These dishes have unique flavors that are difficult to find elsewhere, and it is the type of cuisine that leaves a distinct memory until you come back to it. The cooking process is fascinating to witness as a number of unique ingredients and techniques are used.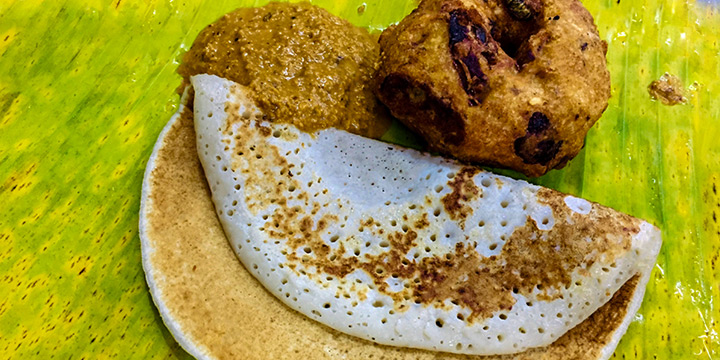 Jaffna also produces a palm toddy that many find intriguing. This local brew is slightly acidic, almost like vinegar - definitely an acquired taste!
Markets
The markets in Jaffna are teeming with traditional handicrafts. Leaves from the local palm trees are used by weavers to create interesting homeware such as kitchen equipment and decorations. At these markets you will also find tobacco leaves which are used as an accompaniment for chewing betel leaves. Apart from homegrown beetroots, shallots and grapes, Jaffna is also home to a number of varieties of mango - during the season, an abundance of mangos can be seen in these markets and they are considered to be some of the best mangos in the island.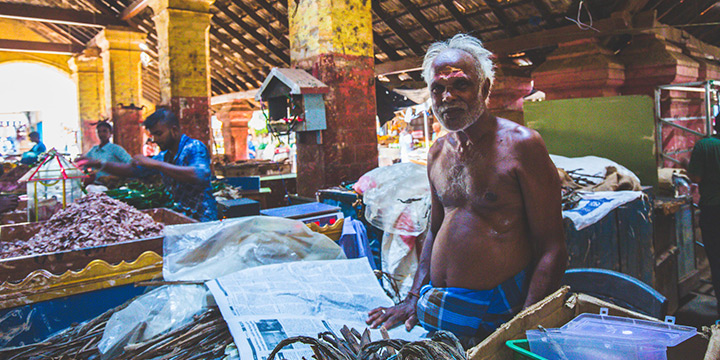 By referring to Jaffna as an alternative perspective of Sri Lanka, I am celebrating its vibrant culture and the people who have left a special place in my soul. I have traversed Sri Lanka almost every month for the last eight years, and Jaffna still remains my personal favourite destination.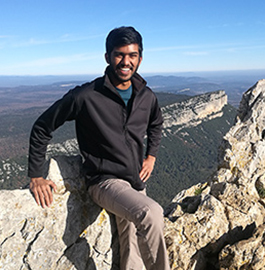 Dilanke stumbled in to the travel industry whilst completing his Management Accounting examinations and has been rediscovering his passion for travel since then. He has designed many luxury experiential holidays to Sri Lanka for several years before his short stint at Yala National Park as a safari guide. Since 2016 he is managing Pepper Life, a company that designs and develops unique travel experiences to connect travelers to the people and culture of Sri Lanka.
Dilanke Panagoda
Head of Business Development - Pepper Life
How to make this experience a part of your itinerary?
Our vision for our blog is to build an invaluable resource for independent inquisitive travelers wanting to travel to Sri Lanka in a way that goes beyond the conventional and takes people further and deeper both physically and emotionally. It's about having a fuller, richer, more meaningful trip. We also want to be a practical resource. Every article is 'actionable', you are able to make it part of your itinerary in some way. For tips on how to make any of these tips part of your journey send us an enquiry