Our top 5 off-the-beaten-track sites in the Cultural Triangle

Back
Undoubtedly, the Cultural Triangle of Sri Lanka is a 'must visit' for most travelers as it is the centre of the island's ancient heritage, home to the ruins of Sri Lanka's magnificent kingdoms set alongside stunning reservoirs and endless paddy fields. For resident Buddhists, it is the place to visit on religious holidays as this area is the birthplace of Buddhism in Sri Lanka.
This means that some of the more popular sites in the Cultural Triangle can get a little crowded, particularly in peak travel seasons, but fortunately there are many lesser-known gems in this region where you can have a more intimate experience of Sri Lanka's ancient history.
5 lesser-known gems in Sri Lanka's Cultural Triangle
1. Yapahuwa Kingdom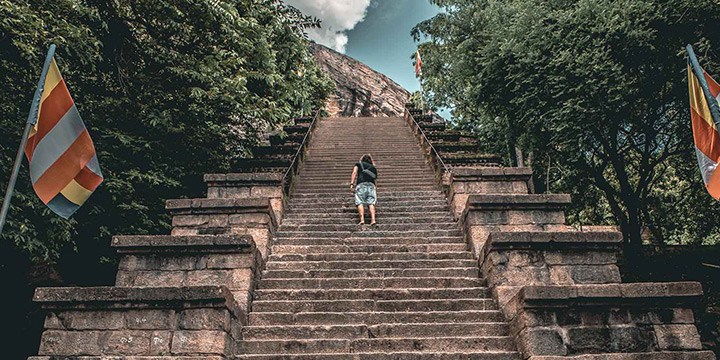 This is one of our favourites, for its immaculate stone staircases, intricate doorways and the breath-taking views. This 13th century kingdom has most of its ruins intact, and its off-the-beaten-track location means you can explore at your own pace while taking in the views of the surrounding region. We recommend the climb up the rock to the summit: the vistas do not disappoint!
2. Ritigala Forest Monastery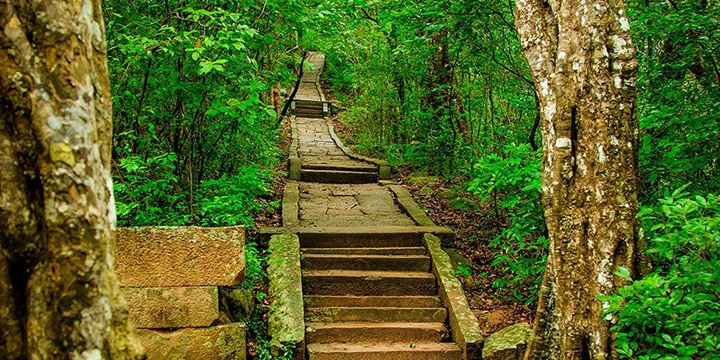 Ritigala is a dense forest reserve that feels like an oasis in this relatively arid region. The diverse flora attracts a number of species of fauna, with the radiant butterflies being the most prominent. As the ruins of the monastery lie within the forest, walking around this site gives you a sense of adventure as you move from one monument to another via ancient stone pathways. Ritigala is also known for its fascinating folklore, we recommend having a guide on your visit to get to know those enthralling stories.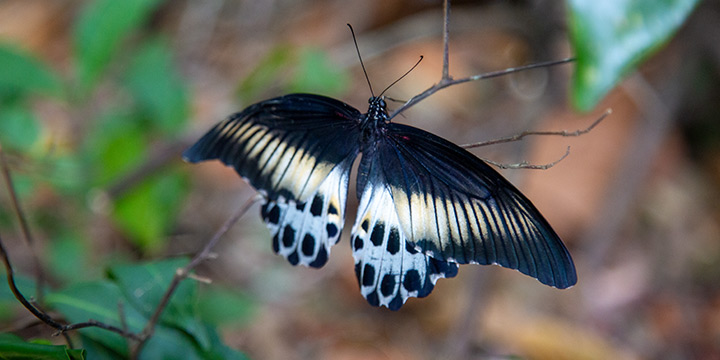 3. Mihintale and Kalu Diya Pokuna (Black Water Pond)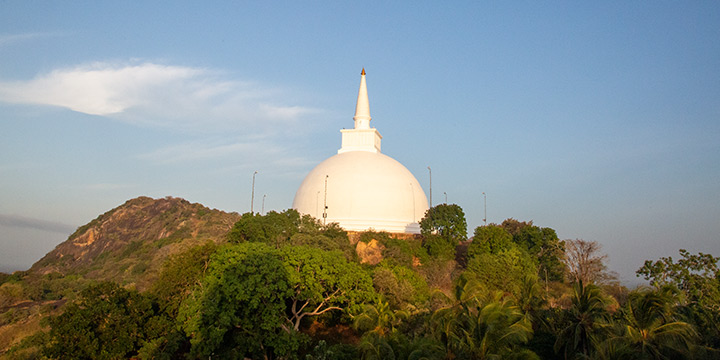 Mihintale was where Buddhism was first introduced to Sri Lanka, over 2,000 years ago. It is now a temple premises and boasts ancient ruins and the boulder where the monk from India met the local king to tell him about Buddhism. Every year in June, thousands of devotees from across Sri Lanka journey to Mihintale to celebrate this event. We recommend visiting Mihintale at sunrise for some incredible views of the region.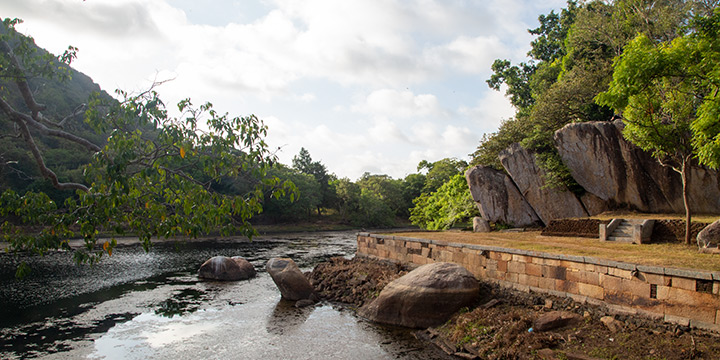 Right next door is Kalu Diya Pokuna, an ancient monastery where monks meditate. Join our local guide to understand the story of how Buddhism was introduced to Sri Lanka and engage in conversation with the monks at Kalu Diya Pokuna.
4.Avukana Buddha Statue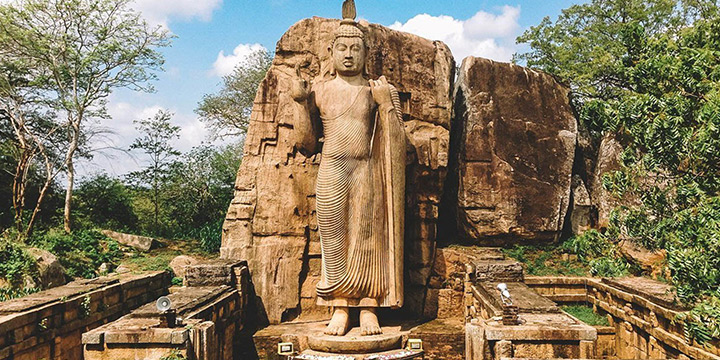 Avukana sits between Kandy and the Cultural Triangle, and is best visited on route from one to the other. This intricately designed statue is rarely visited by tourists but is the tallest Buddha statue in Sri Lanka, standing at 40 feet in height. It is a glorious example of ancient Sri Lankan art – created in the 5th century, it is said that the statue is so perfectly aligned that a raindrop on the nose falls straight into a depression carved between the toes.
5.Meet the monkeys of Polonnaruwa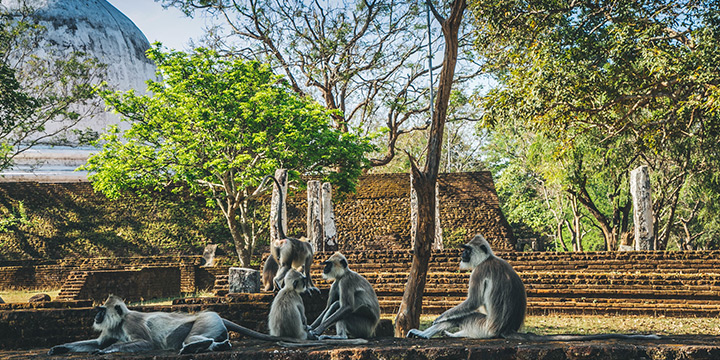 Apart from these sites, we also recommend taking part in one of our experiences: 'Meet the monkeys of Polonnaruwa'. Hosted by a researcher from the Smithsonian Primate Research Station, this experience enables you to understand the complex behaviours of these interesting mammals who have made this medieval citadel their home. The researcher will also speak about the data gathered by the SPRS over the last decade and the organization's efforts in conservation. This experience works brilliantly for families with kids.
Keen to know more about the Cultural Triangle and how to make the most of your visit? Get in touch with one of our expert trip designers and tap into their intimate knowledge of this region: email [email protected].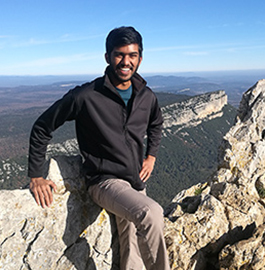 Dilanke stumbled in to the travel industry whilst completing his Management Accounting examinations and has been rediscovering his passion for travel since then. He has designed many luxury experiential holidays to Sri Lanka for several years before his short stint at Yala National Park as a safari guide. Since 2016 he is managing Pepper Life, a company that designs and develops unique travel experiences to connect travelers to the people and culture of Sri Lanka.
Dilanke Panagoda
Head of Business Development - Pepper Life
How to make this experience a part of your itinerary?
Our vision for our blog is to build an invaluable resource for independent inquisitive travelers wanting to travel to Sri Lanka in a way that goes beyond the conventional and takes people further and deeper both physically and emotionally. It's about having a fuller, richer, more meaningful trip. We also want to be a practical resource. Every article is 'actionable', you are able to make it part of your itinerary in some way. For tips on how to make any of these tips part of your journey send us an enquiry