As the world learns to cope with Covid-19, the future of travel is going to be different as we adapt our trips to fit with new requirements of social distancing and stricter health and safety regulations. Smaller hotels away from the tourist trail have now become the favorite choice for holiday accommodation, especially those offering travelers an immersion in nature which we have been missing during lockdown. Stay safe and reconnect with nature at these remote Sri Lanka eco-retreats:
Galkadawala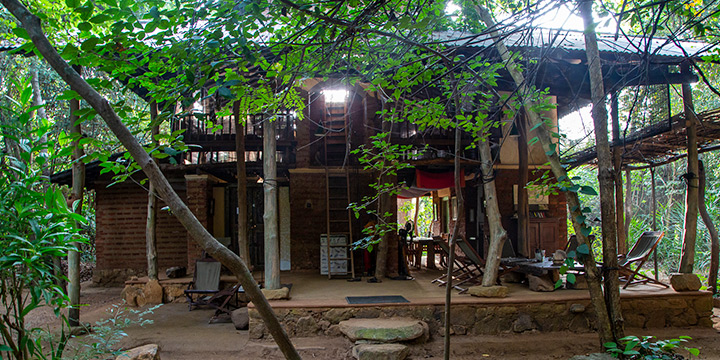 This forest lodge in Habarana, built primarily out of used building materials, is located on old agricultural land, with an aim to turn the area back into jungle. Galkadawala is highly eco-conscious, powered by solar whilst the rooms use natural ventilation to keep them as cool as possible.
Back of Beyond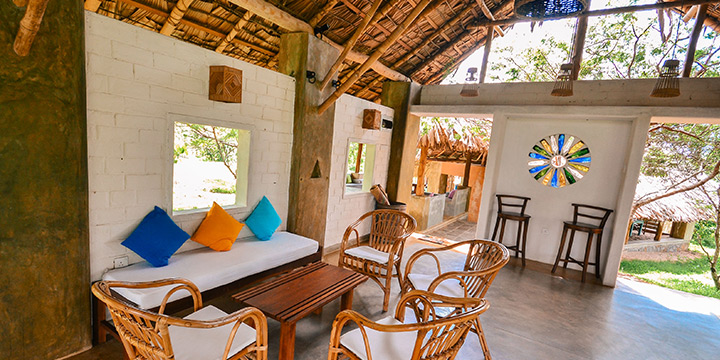 The Back of Beyond group of barefoot-living hotels are located mostly in the Cultural Triangle, with one in Tangalle as well. They all offer accommodation in authentic mud huts adorned with skillfully woven roofs, an ideal space to reconnect with nature and get back to basics with simple facilities.
The Mudhouse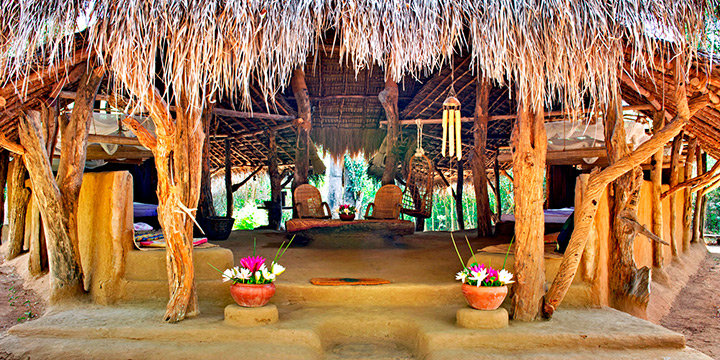 This is a paradise for those who revel in isolation! The traditional mud huts are open-sided, inviting in wildlife and a cool breeze, and are spaced well away from each other for total privacy. A large lake is nearby where guests can spot birds or try kayaking, and you can go cycling through local villages.
Ashburnham Estate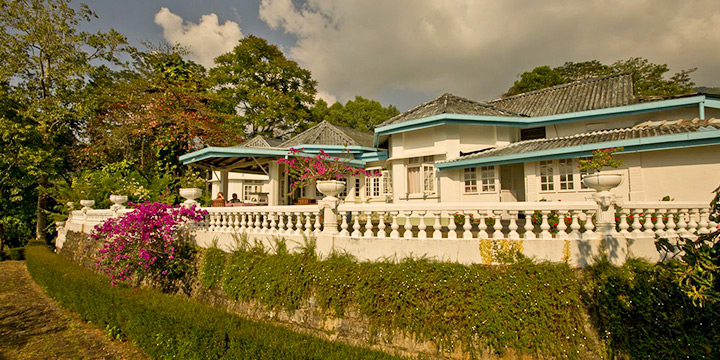 Looking for a bit more luxury than mud huts? This cosy tea bungalow in the remote Kandyan foothills is the perfect place for you. With a wonderfully homely feel, amazing views, extensive gardens and selection of walking trails, this hideaway is a great base for exploring Sri Lanka's scenery and wildlife.
Villa Talangama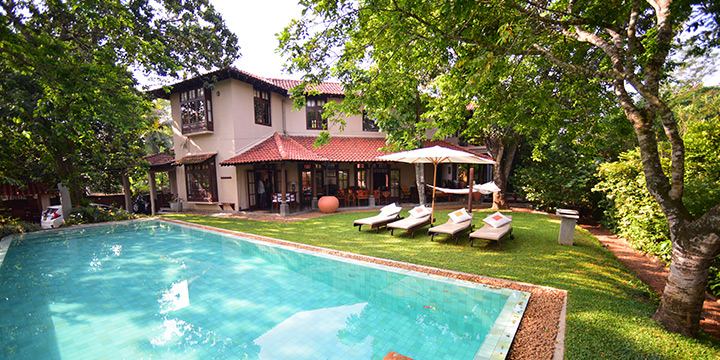 Given out to only one party at a time, Villa Talangama is a perfect first or last stop for your Sri Lanka trip. Sitting opposite a large lake in a Colombo suburb, this villa is home to a plethora of birds and offers authentic Sri Lankan hospitality and delicious home-cooked food, with a private pool to boot!
How to make this experience a part of your itinerary?
Our vision for our blog is to build an invaluable resource for independent inquisitive travelers wanting to travel to Sri Lanka in a way that goes beyond the conventional and takes people further and deeper both physically and emotionally. It's about having a fuller, richer, more meaningful trip. We also want to be a practical resource. Every article is 'actionable', you are able to make it part of your itinerary in some way. For tips on how to make any of these tips part of your journey send us an enquiry