Selfcare in Sri Lanka – Experiences for the Soul

Back
Selfcare has been one of the hottest trends for the last ten years. Even before the pandemic, which saw many of us renew our focus on personal wellbeing, there has been a collective growing awareness of how our lifestyle can positively or negatively impact our mood. Looking after ourselves physically has always been at the forefront of the healthcare movement, but now it is apparent that emphasis needs to be placed on spiritual nourishment as well.
Mental wellbeing, commonly achieved through yoga and meditation, moving in nature, and connecting with new cultures and old passions, is now also one of the key pillars of personal wellness. With more people than ever before prioritizing health and happiness, it is unsurprising that trips for selfcare are a popular choice for 2023 – and Sri Lanka is an epic destination for wellness.
In this blog series, we will look at three different types of trips for selfcare: exploring the great outdoors; experiences for the soul, and connecting to new cultures. Its spectacular varied landscapes and inspiring unique culture truly feed the soul, making Sri Lanka is the ultimate choice for a wellness holiday – whatever that might mean for you. Start getting inspired for your selfcare trip with this guide to Sri Lanka experiences for the soul.
Yoga and Meditation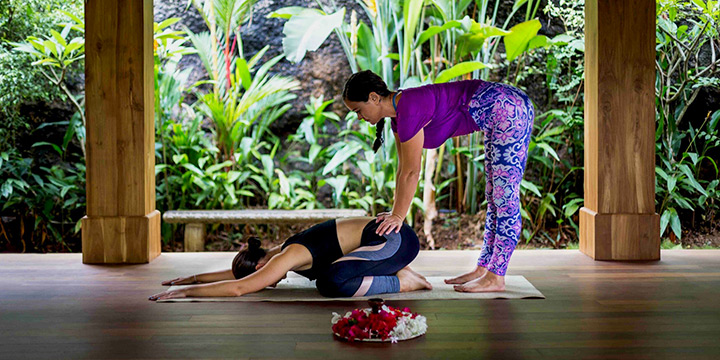 Sri Lanka is an amazing destination for yoga and meditation. There are an abundance of retreats where travellers can indulge in daily practice, both guided and independent, in utterly blissful surroundings. One of our favorites is Rukgala Retreat, a classic contemporary hideaway which sits on the shores of the picturesque Victoria Lake on the edge of the spectacular Knuckles Mountain Range.
Restful Cultural Expeditions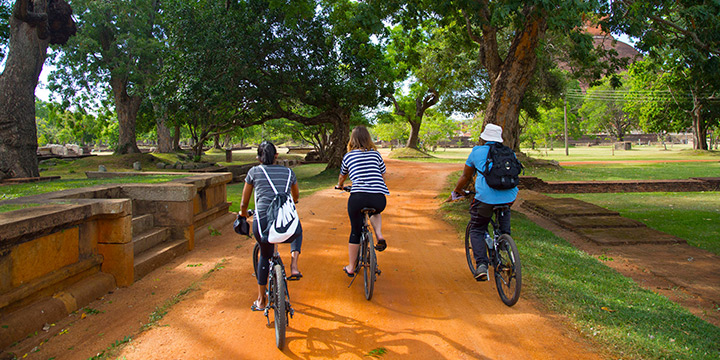 'Restful' and 'expedition' are not as mutually exclusive as they may seem, especially in Sri Lanka. Throughout the island there are incredible religious locations to be discovered, with most of them congregated in the aptly named Cultural Triangle. Go cycling around the ruins of Anuradhapura, Sri Lanka's first civilization which houses a sacred Bo tree that is central to the country's Buddhist faith. Wander the well-preserved city of Polonnaruwa which dates back hundreds of years and showcases early Hindu influence. Climb to the top of Mihintale for some morning meditation, and walk beneath ancient tree canopy to the hidden Ritigala monastery.
Climb Adam's Peak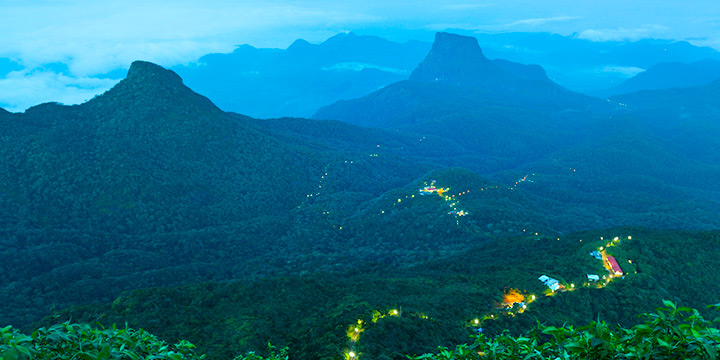 More challenging, but immeasurably rewarding, is the hike to the summit of Adam's Peak – Sri Lanka's sacred mountain. The imprint of a footprint is visible on the top of the mountain which is variously claimed by each of the country's religions as belonging to one of their saints of prophets. The climb takes place at night, a three-hour journey up steep stone steps hewn into the rock. During the pilgrimage season from December to March, you will be joined by hundreds of devotees and lights will guide your path to the top. The indescribable atmosphere at the summit, made even more special when you witness one of the most glorious sunrises in Asia, will stay with you forever.
Return to Nature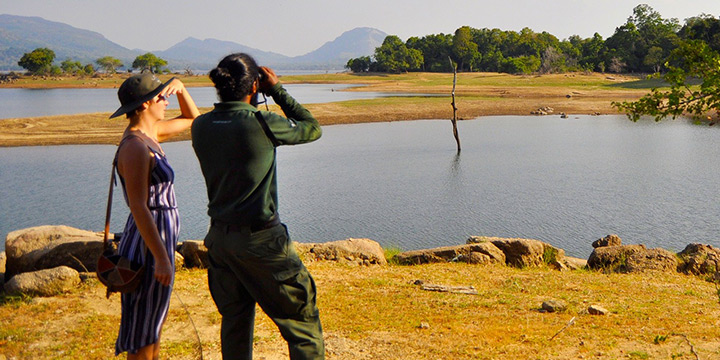 If nature is what feeds your soul, there are amazing experiences for you in each region of the island. Trek through terraced tea estates and hunt hidden waterfalls in the hills. Sail across the lake in Gal Oya National Park at sunset with birds wheeling overhead and elephants swimming between islets. Spot birds, reptiles, and exotic mammals at one of Sri Lanka's 26 national parks. Stay in a nature retreat surrounded by beautiful countryside listening to nothing but the sound of birdsong.
Ayurveda Immersion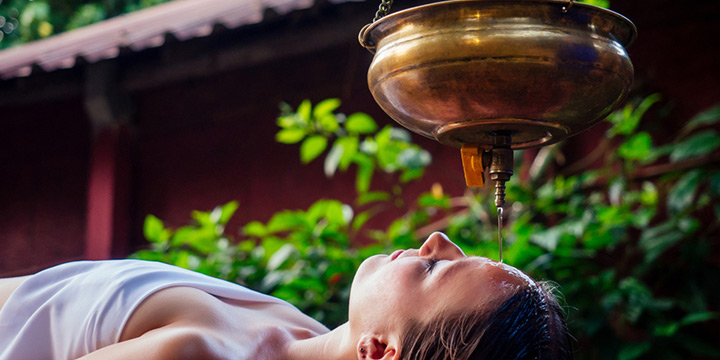 Last but certainly not least in this list of top tips for spiritual nourishment in Sri Lanka is the holistic healing practice of Ayurveda. Originating in India over 2,000 years ago, this is an ancient belief system which uses a combination of diet, movement, and wellness treatments to rebalance the body and mind. You can just experiment with a short stay at an Ayurvedic retreat, or you can go the whole way with a two-week stint following a personalized plan set out by an Ayurvedic doctor.
Ayurveda retreats in Sri Lanka range from simple wattle-and-daub structures offering traditional treatments to sweeping seaside hotels and luxury resorts with the very best facilities. One of our best loved Sri Lanka Ayurveda accommodation options is Santani Resort & Spa, a multi award-winning boutique hotel with panoramic views of the Kandyan hills that was recently named best wellness retreat in the world by Vogue.
How to make this experience a part of your itinerary?
Our vision for our blog is to build an invaluable resource for independent inquisitive travelers wanting to travel to Sri Lanka in a way that goes beyond the conventional and takes people further and deeper both physically and emotionally. It's about having a fuller, richer, more meaningful trip. We also want to be a practical resource. Every article is 'actionable', you are able to make it part of your itinerary in some way. For tips on how to make any of these tips part of your journey send us an enquiry