Sensory Sri Lanka: Tantalize Your Tastebuds

Back
Sri Lankan cuisine is as diverse as the island itself, a concoction of flavors, textures, and traditions adopted from destinations across the globe. This melding of cultures is the result of Sri Lanka's geographical position and enviable produce – as a major port on the Silk Road and a country rich in treasures, travelers have been flocking to the island for hundreds of years, each bringing with them their own culinary secrets.
From Dutch-influenced lamprais to dishes inspired by Indian flavors, tourists on a journey around Sri Lanka can experience a world of flavor when they sample authentic Sri Lankan cuisine. Wherever you go there are opportunities to taste something new – and in the cities of Colombo and Kandy you can take a streetfood tour to sample several delicacies at once.
Visitors to Sri Lanka can also explore key parts of the island's heritage through food and drink experiences such as touring tea estates, peeling cinnamon sticks, walking spice estates, and sampling seafood. We also offer a range of unique Sri Lanka cooking classes for anyone wanting to learn how to make delicious local dishes to enjoy when they are back home.
Discover the food and drink that plays a major part in Sri Lanka's history and culture and find out how you can experience these culinary gems first hand during your trip around the island. We guarantee that these mouthwatering moments will be on your mind for a long time!
Tea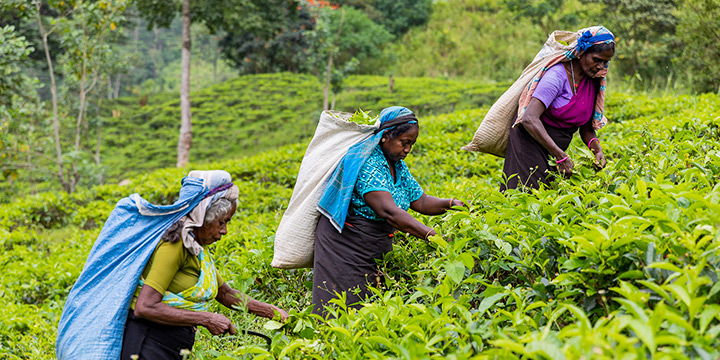 It was the British who brought the first tea bush to Sri Lanka, planting it in their newly constructed Peradeniya Royal Gardens in the early 19th century. It wasn't until several decades later that tea was grown commercially, started by Scotsman James Taylor, but the popularity of the beverage was such that from there the Sri Lanka tea industry exploded. Visitors to the island today cannot help but be struck dumb by the endless carpet of tea plantations that covers Sri Lanka's central hills. Explore the history of tea in Sri Lanka by traveling on the railway built by the British or by taking a guided tour of a working tea plantation. You can also sample various types of tea in a tea tasting session.
Cinnamon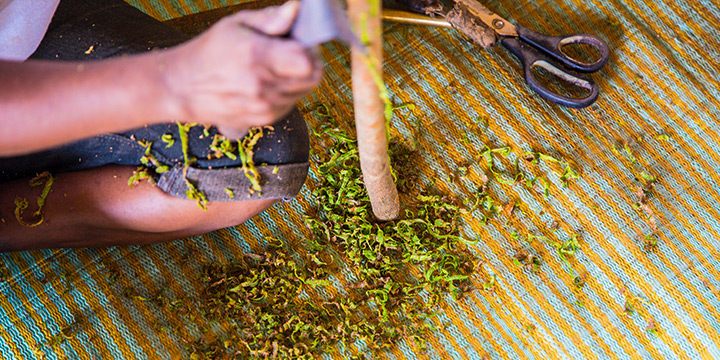 Cinnamon has been one of Sri Lanka's most coveted goods for centuries, and the island boasts the only 'true' cinnamon in the world. Highly valued for its aroma and uses in cooking and holistic medicine, cinnamon is a spice that has inspired wild tales and even wars throughout history. During your holiday, as well as getting a traditional Ayurvedic massage using oils infused with cinnamon, see the spice growing in the field and have a go at peeling the cinnamon sticks while you learn about the history of cinnamon in Sri Lanka.
Spices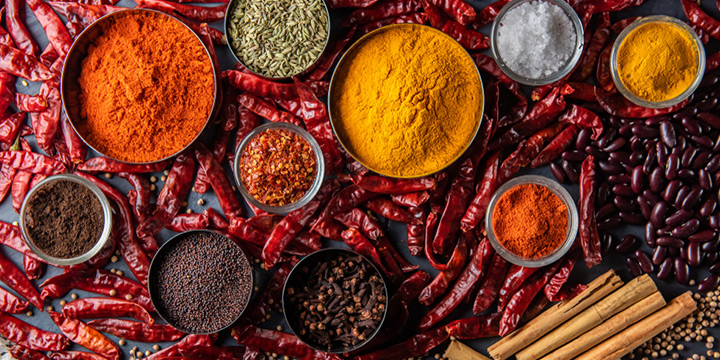 In addition to cinnamon, many spices are grown in Sri Lanka – and these colorful and flavorful plants bring vibrancy and depth to all the country's traditional dishes. From cocoa and vanilla to turmeric, cardamon, nutmeg, and pepper, travelers can see and sample an astonishing array of spices during their trip. Try cardamon in your tea and nutmeg in your coffee after trying a range of authentic hot curries. You could also walk through a Sri Lankan spice estate with a guide to see how they look before they have been plucked and pummeled to powder.
Seafood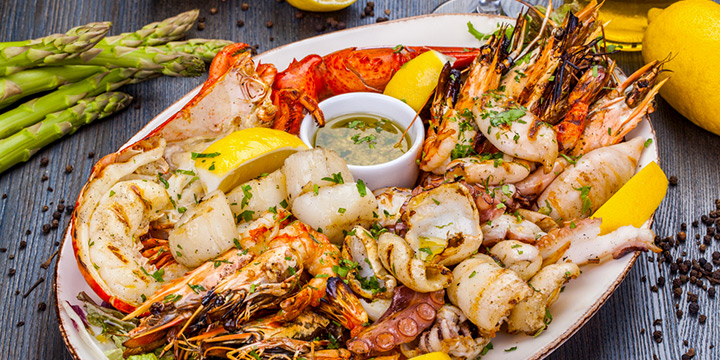 As an island, it is unsurprising that seafood is a staple in Sri Lanka. Wherever you go, but particularly in the coastal regions, fish and shellfish play a big part in local cuisine, from breakfast dishes like tuna curry eaten with pol roti to savory wadi flavored with chilies and prawns. The most iconic Sri Lankan seafood dish is Jaffna crab curry, a fiery and richly flavorful delicacy that draws travelers from around the world. You can eat this in Jaffna itself or when you do our Tastes and Tales of Jaffna experience in Colombo city center.
How to make this experience a part of your itinerary?
Our vision for our blog is to build an invaluable resource for independent inquisitive travelers wanting to travel to Sri Lanka in a way that goes beyond the conventional and takes people further and deeper both physically and emotionally. It's about having a fuller, richer, more meaningful trip. We also want to be a practical resource. Every article is 'actionable', you are able to make it part of your itinerary in some way. For tips on how to make any of these tips part of your journey send us an enquiry