The travel experts at SriLankaInStyle comb the island to pick remarkable properties that would make our guests feel right at home. We recently came across The Planter's House, which is a curious peek back in time. This beautiful colonial bungalow is nestled in Koslanda, in the confines of the original tea estate of Sir Thomas Lipton, who was the pioneer in introducing Ceylon tea to the world. The bungalow lies in a secluded setting just below Lipton's Seat, one of Sri Lanka's most historic viewpoints and presides over a sea of tropical shrubs, manicured lawns, flower borders and banks of tea plants. Yet The Planter's House epitomizes its colonial legacy, with modern comforts seamlessly mingling along colonial-style sophistication to create a memorable getaway in Sri Lanka's south-eastern hill country.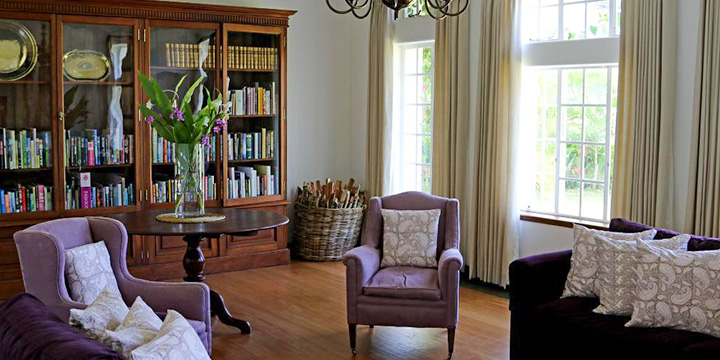 With beautiful pieces of antiques here and there, deep-cushioned sofas, 19th-century fireplaces and vintage photo frames, the bungalow reveals a cozy interior. Picture windows frame the neatly manicured garden against the serene backdrops of tea hills. Wooden floorboards are softened with exquisite rugs and there's plenty of space to spread out into the living room, drawing room, dining room and inner courtyard, but inevitably everyone will love to gather in the scenic pool pavilion. The Planter's House, twice extended since its inception in the 19th century, has six en-suite bedrooms, as well as a two-bedroom guest Cottage, ideal for a family. Decked out in white, the bedrooms come furnished with four-poster beds dressed with luxurious Egyptian cotton bed linen as the owners believe that a good night's sleep is half of the holiday. Each room has an ensuite bathroom with h/w and rain shower, hairdryer and towels. All rooms feature free Wi-Fi and heating.
The gleaming infinity pool that overlooks the picturesque vistas of the hill country is ideal to take a refreshing dip after a day of sightseeing. For anyone not tired out by long walks in the surrounding tea fields, there's table tennis and a trampoline in the garden to mess about with. And on a damp day, pick a title from the bungalow's collection and slump into one of the comfy sofas or play board games in the living room. Rejuvenating spa treatments are also available for the ones who need a little bit more pampering.
Keeping age-old traditions alive, The Planter's House offers bed tea service by a butler. In keeping with a relaxed ethos, meals can be taken any time of the day and dining locations include the formal dining room, al fresco on the veranda or by the pool. Is there anything more British than English afternoon high tea? Relive this cherished British tradition at The Planters' House by opting for classic high tea.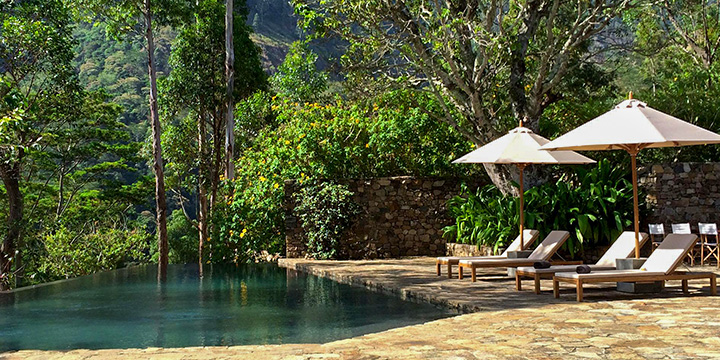 How to make this experience a part of your itinerary?
Our vision for our blog is to build an invaluable resource for independent inquisitive travelers wanting to travel to Sri Lanka in a way that goes beyond the conventional and takes people further and deeper both physically and emotionally. It's about having a fuller, richer, more meaningful trip. We also want to be a practical resource. Every article is 'actionable', you are able to make it part of your itinerary in some way. For tips on how to make any of these tips part of your journey send us an enquiry