Sri Lanka is quickly becoming the first choice for wellness holidays, one of the most popular types of trip for 2022. Discover the top 10 Sri Lanka wellness retreats and plan your perfect getaway today.
Top 10 Wellness Retreats in Sri Lanka
Santani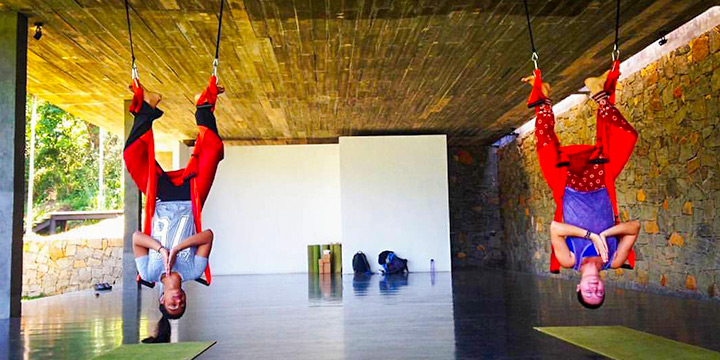 This award-winning luxury wellness resort offers authentic Ayurveda programs and great hiking trails within a truly sensational setting in the Knuckles Mountain Range.
Rukgala Retreat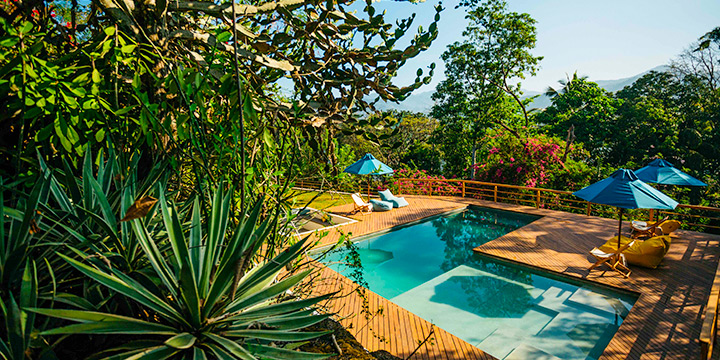 Yogis, look no further than Rukgala Retreat, a simple and elegant boutique hotel with a communal atmosphere and an idyllic lakeside spot high in the Kandyan foothills.
Ulpotha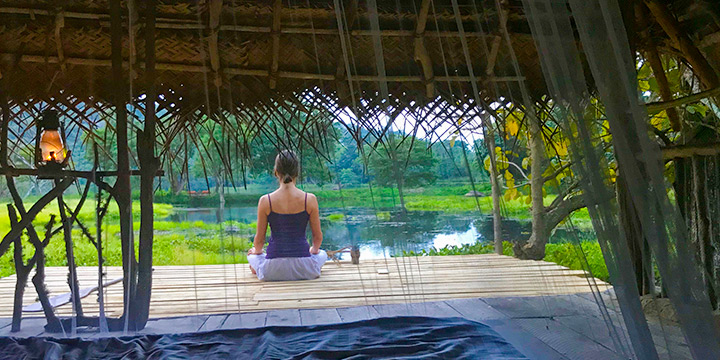 Go back to basics in the most authentic wellness retreat in Sri Lanka. Live without electricity in wattle-and-daub huts and devote time to yoga, Ayurvedic treatments and meditation.
Ulagalla Resort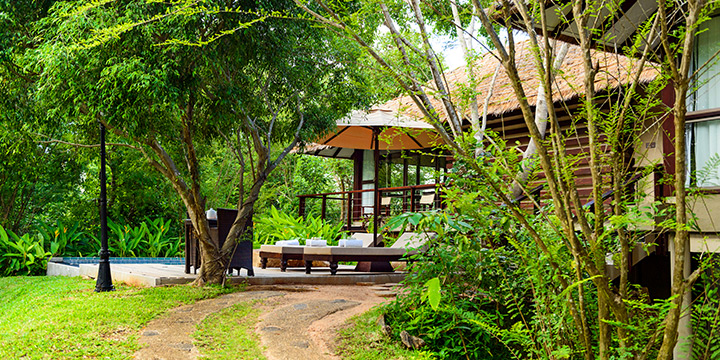 Luxury villas in a raw natural setting of paddy fields, woodland and waterways. Relax with plentiful outdoor activities, spa treatments and the enormous swimming pool.
Tri Lanka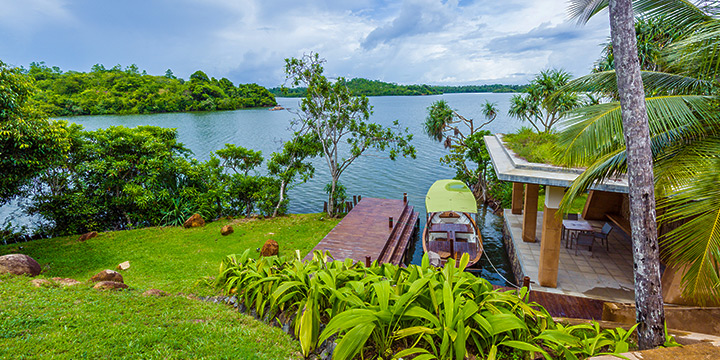 Just inland from the golden coastline around Galle, Tri Lanka is an intimate hotel build to be beautiful with exceptional yoga, spa, countryside cycling and kayaking across Koggala Lake.
Bougainvillea Retreat
Set within the grounds of Victoria Golf and Country Resort, take time to unwind in the fresh air with picturesque views and sleep in exquisitely elegant rooms.
98 Acres Resort & Spa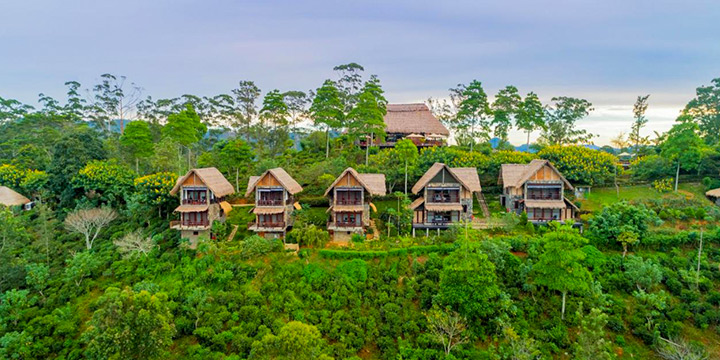 Glorious vistas across the Ella Gap high in the hill country give this honeymoon favorite its USP. Chill out in the spa, trek through the tea hills and utterly escape the urban.
Amanwella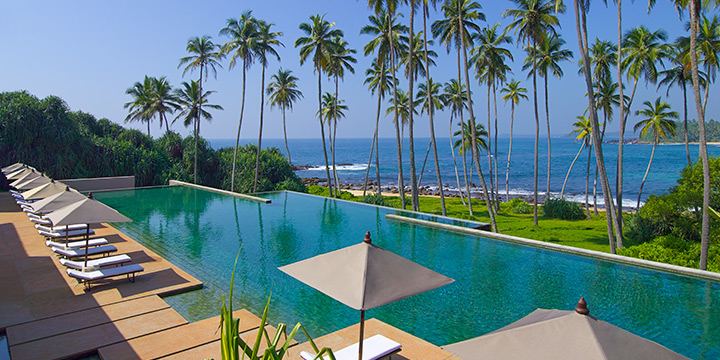 Perched above an isolated beach on Sri Lanka's serene south coast, this is an opulent oasis of tranquility where spa treatments take place in the privacy of your room.
Anantara Peace Haven Tangalle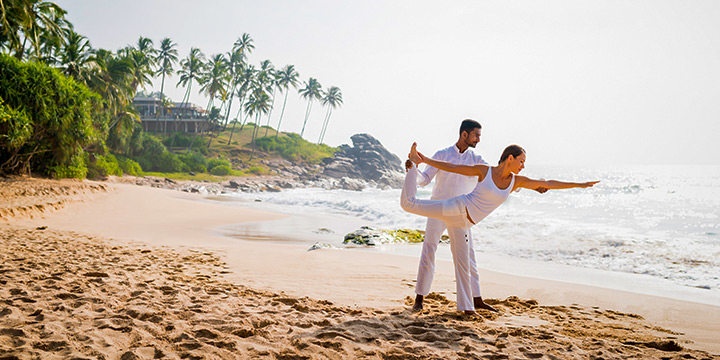 Proud owner of one of the largest and most impressive spas in Sri Lanka, this is a great hotel for tired parents looking to unwind whilst kids entertain themselves with a wide variety of things to do.
Madulkelle Tea & Eco Lodge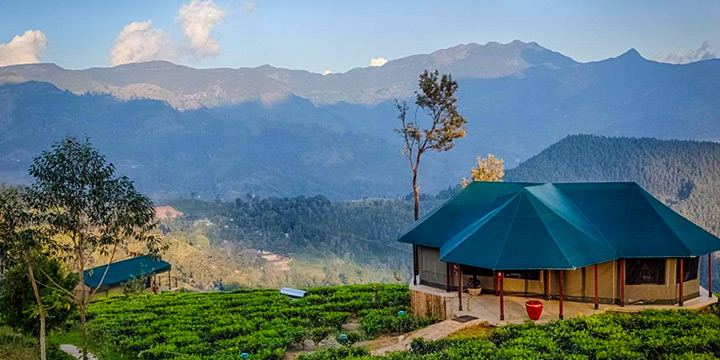 Sensational panoramic views, hill country hiking and an open-air spa make this isolated hotel a favorite choice for couples seeking some quality rest and relaxation.
How to make this experience a part of your itinerary?
Our vision for our blog is to build an invaluable resource for independent inquisitive travelers wanting to travel to Sri Lanka in a way that goes beyond the conventional and takes people further and deeper both physically and emotionally. It's about having a fuller, richer, more meaningful trip. We also want to be a practical resource. Every article is 'actionable', you are able to make it part of your itinerary in some way. For tips on how to make any of these tips part of your journey send us an enquiry