Discover Sri Lanka's lesser-visited World Heritage Site
Spanning across three districts of the island, Sinharaja is the last remaining stretch of virgin rainforest in Sri Lanka, a biodiversity hotspot boasting a variety of rare flora and fauna including many endemic species. Sinharaja is not often included in a tour of Sri Lanka due to its remote location, but nature lovers and those with a penchant for peaceful walks will delight in experiencing this lesser-known World Heritage Site.
As you walk into the forest, you will first notice a variety of ferns with reproducing spores – some of these ferns are amongst the carnivorous pitcher plants, and upon closer inspection you may see bugs or insects trapped inside them. Glance upwards and you will see the sunlight creeping through the canopy and pooling on the forest floor, one of my favourite things to capture on camera when exploring Sinharaja.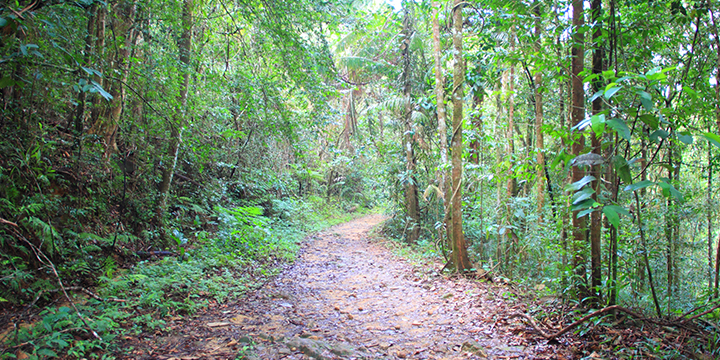 Moving deeper into the forest, you will begin to discover the rainforest's astonishingly diverse wildlife. Your local guide will assist you in finding a mixed species bird flock, an intriguing sight where different types of bird come together to forage as a group. Sinharaja is considered to be one of the best places to witness these mixed flocks, and your guide will take up the challenge of identifying each species as they move through the air as one. As well as a wide variety of birds, you may also come across the endemic purple faced leaf monkey and a number of reptiles and spiders during your walk.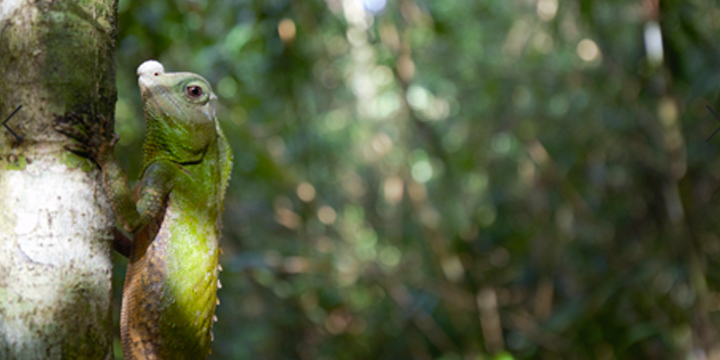 Most paths through the rainforest are fairly flat, but certain viewpoints and waterfalls can only be reached via moderate climbs – your guide will advise you as necessary during your trek. We recommend that you take a raincoat as there is high possibility of rain. You will also come across leeches which are harmless in most instances and can be kept at bay with leech socks and the right repellents.
Sinharaja has two entrances that we recommend for travellers. The Pitadeniya entrance works well as an extended day trip from Galle/ Weligama with a travel time of around 2.5 hours. This entrance is ideal to explore a couple of waterfalls and take a dip in one of them.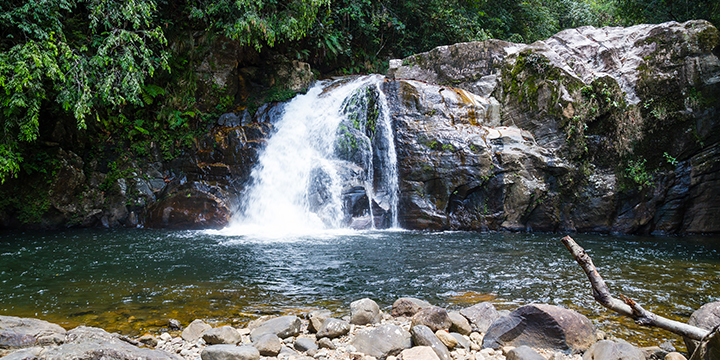 The more popular Kudawa entrance does not work as a day trip or a detour from your regular route but it is ideal if you are staying close by and you are seeking to explore the forest extensively over a couple of days. This entrance is also the best one to access the main two viewpoints in the rainforest.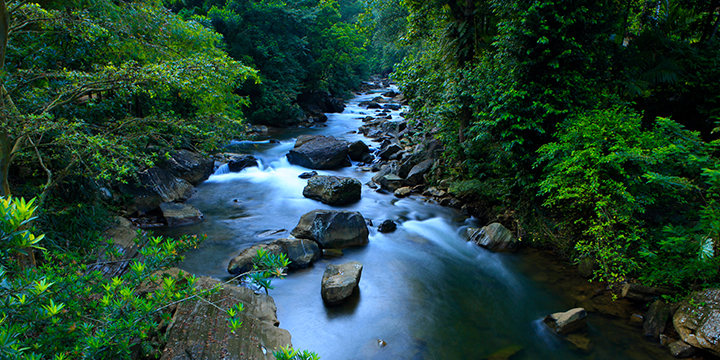 If you'd like to be involved in the conservation of Sinharaja, get in touch with Rainforest Protectors of Sri Lanka (rainforestprotectors.org) or donate at the local wildlife offices when you visit. For more information about Sinharaja or to start planning your tailor-made journey around Sri Lanka, contact one of our expert trip planners.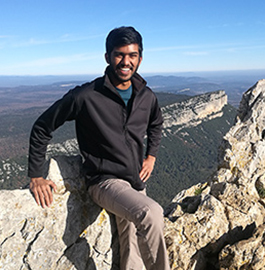 Dilanke stumbled in to the travel industry whilst completing his Management Accounting examinations and has been rediscovering his passion for travel since then. He has designed many luxury experiential holidays to Sri Lanka for several years before his short stint at Yala National Park as a safari guide. Since 2016 he is managing Pepper Life, a company that designs and develops unique travel experiences to connect travelers to the people and culture of Sri Lanka.
Dilanke Panagoda
Head of Business Development - Pepper Life
How to make this experience a part of your itinerary?
Our vision for our blog is to build an invaluable resource for independent inquisitive travelers wanting to travel to Sri Lanka in a way that goes beyond the conventional and takes people further and deeper both physically and emotionally. It's about having a fuller, richer, more meaningful trip. We also want to be a practical resource. Every article is 'actionable', you are able to make it part of your itinerary in some way. For tips on how to make any of these tips part of your journey send us an enquiry