Bring the best of Sri Lanka to you with SriLankaInStyle's 'What to Watch' list, a collection of movies, documentaries and travel shows that capture the spectacular scenery, incredible wildlife and mouth-watering cuisine of this diverse island. We hope it gives you plenty of inspiration for your next trip to Sri Lanka.
Stay safe and keep planning – Sri Lanka is waiting for you.
Indiana Jones and the Temple of Doom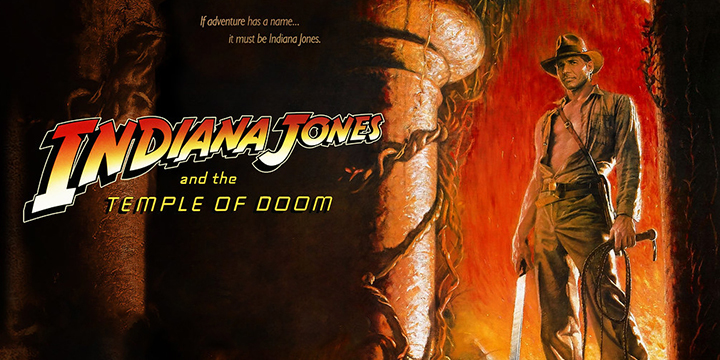 Transport yourself into a thrilling story of danger and discovery as Indiana Jones journeys to India to find a mythical stone hidden in a jungle shrine. Although set in India, Sri Lanka's Kandyan highlands provided the backdrop for the iconic rope bridge scenes and the shrine. The rope bridge is no longer there, but travelers can hike to the large rock wall that features prominently in the bridge scenes.
Bridge on the River Kwai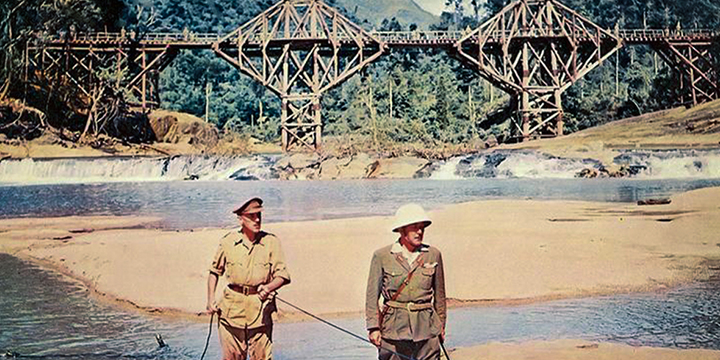 Winning seven awards, including 'Best Picture', at the 30th Academy Awards the year after its release, Bridge on the River Kwai is a World War II epic that tells the story of British POWs being held at a Japanese labour camp in Burma in 1943. The film was made in Sri Lanka, in a remote central area called Kitulgala that today is known for its white-water rafting and birdwatching opportunities.
Monkey Kingdom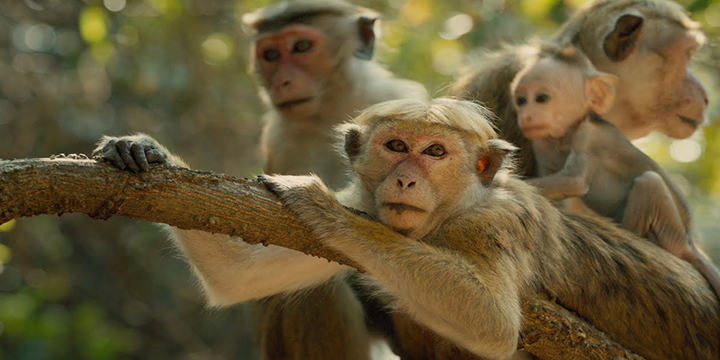 This highly-acclaimed wildlife documentary, released by Disneynature in 2015, tracks a troupe of toque macaque monkeys who have made Polonnaruwa, Sri Lanka's medieval citadel, their home. Follow the triumphs and trials of these modern-day city rulers as they navigate through troupe conflicts, hunger and living in close proximity to humans. Spectacular scenery and footage.
Wild Sri Lanka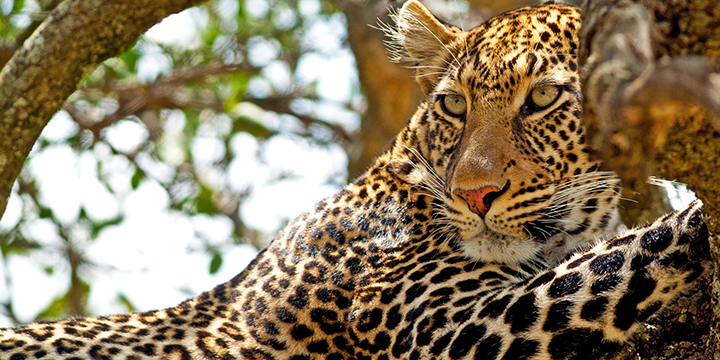 Immerse yourself in Sri Lanka's astonishingly diverse wildlife through this three-part mini-series. Dive into the ocean to see Sri Lanka's most magnificent marine mammals; traverse the island in search of leopards, elephants and sloth bears, and journey through forests to seek out some of the 505 bird species that can be spotted here. Captivating footage that will transport you to Sri Lanka.
The Good Karma Hospital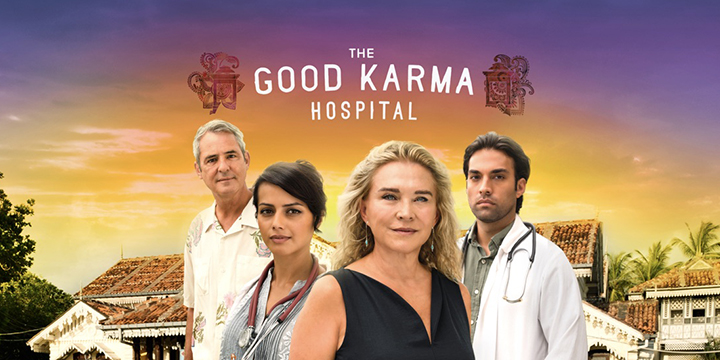 This engaging series follows a disillusioned English doctor who moves abroad for a chance at a fresh start. Although set in South India, this popular medical drama series is actually filmed in the south-west of Sri Lanka – at UNESCO World Heritage Site Galle Fort and the surrounding beaches. Expect beautiful tropical scenery of golden sand and palm trees, and plenty of plot twists.
Asian Provocateur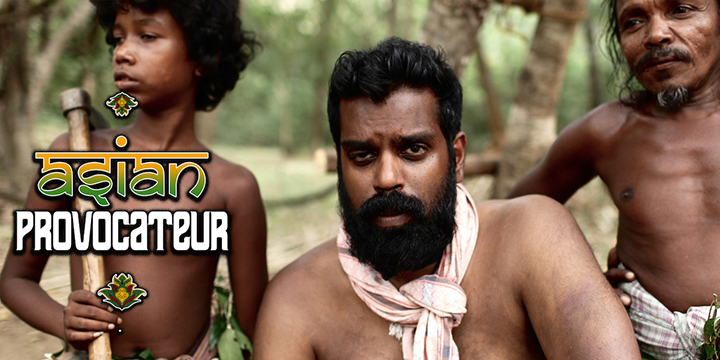 Join Romesh Ranganathan, famous English comedian, as he journeys around Sri Lanka to explore the culture of his parents' homeland. Accompanied by a heavy dose of Ranganathan's sarcasm and quick wit, discover some of Sri Lanka's lesser-known cultural traditions and see parts of the island that lie well off the tourist trail. Particularly amusing for those who have experienced Sri Lanka's quirks.
Parts Unknown (with Anthony Bourdain)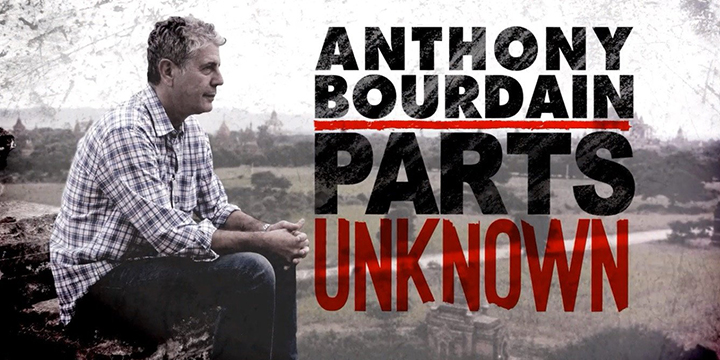 Hosted by Anthony Bourdain, American celebrity chef and travel documentarian, Parts Unknown is a popular American travel and food show which uncovers the best culinary delights across the globe. His Sri Lanka food trail takes him up to Jaffna in the north, where he eats fresh squid with local fishermen and tastes a traditional crab curry that he deems 'the Holy Grail' of Sri Lankan food.
Bourdain also visited Sri Lanka in 2007 for his similar show No Reservations.
My Sri Lanka with Peter Kuruvita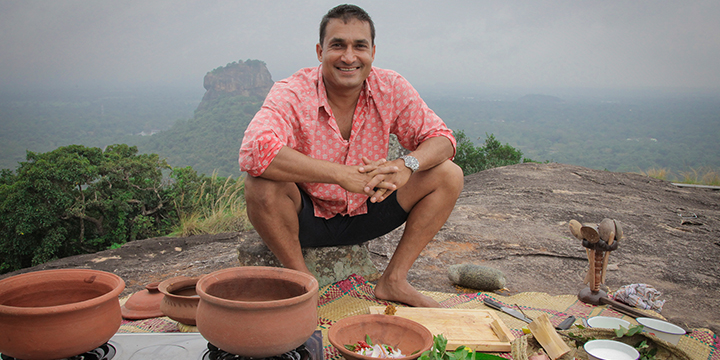 Delve into Sri Lanka's multi-faceted mouth-watering cuisine on this ten-episode food tour of the island. Peter Kuruvita, Australian chef and restaurateur, spends time seeking out the specialities of each region and recreates his favourites in a variety of stunning settings. This series is a must for foodies and really captures the awe-inspiring beauty of Sri Lanka's diverse landscapes.
How to make this experience a part of your itinerary?
Our vision for our blog is to build an invaluable resource for independent inquisitive travelers wanting to travel to Sri Lanka in a way that goes beyond the conventional and takes people further and deeper both physically and emotionally. It's about having a fuller, richer, more meaningful trip. We also want to be a practical resource. Every article is 'actionable', you are able to make it part of your itinerary in some way. For tips on how to make any of these tips part of your journey send us an enquiry