Located in the central highlands of Sri Lanka, in the heart of the tea country surrounded by picturesque lush green valleys, Camellia Hills is a modern five-bedroom tea bungalow. A sister property of The Wallawwa in Kotugoda and Fort Bazaar in Galle Fort, Camellia Hills features a minimalist design appointed with contemporary furniture decorated in greys and blues and floral designs creating an ambience of warmth. The five bedrooms at the bungalow are split into Lakeview rooms and Camellia bedrooms. Architecturally designed to offer spectacular views of the Castlereagh reservoir from the central areas of the bungalow, Camellia Hills is a hotel that should not be missed.
Rooms
Lakeview Rooms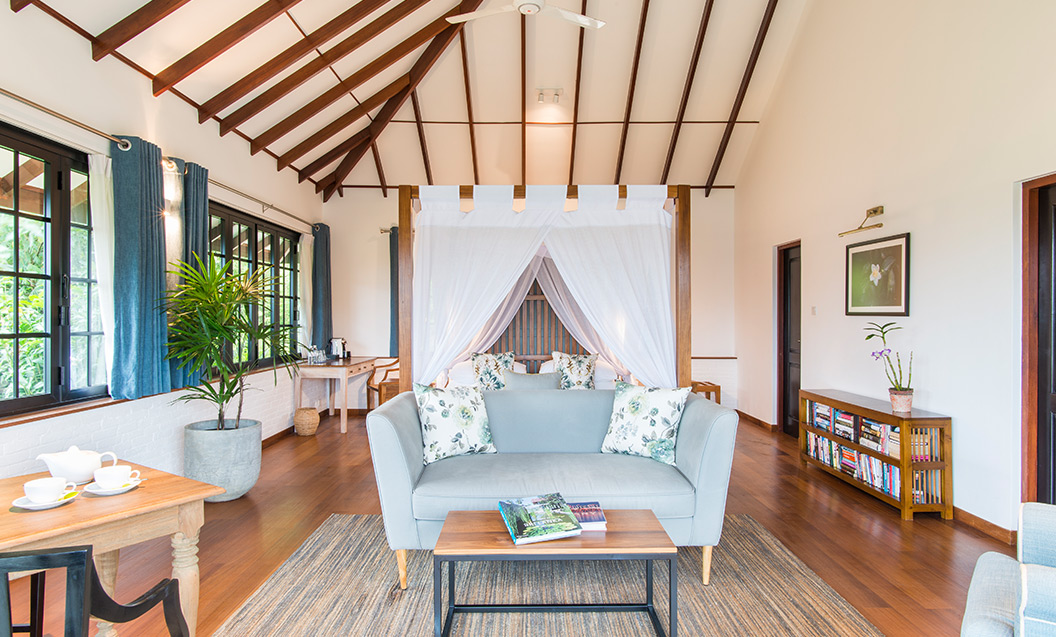 The three Lakeview rooms - Dickoya, Osbourne and Warleigh are well-appointed with king-sized beds and complimenting furniture. Each room has an ensuite bathroom with h/w and a shower cubicle while, Dickoya and Osbourne also benefit from a bathtub. The rooms also have a private terrace affording stunning views of the area.
Room Facilities

Fans

WiFi
Camellia Rooms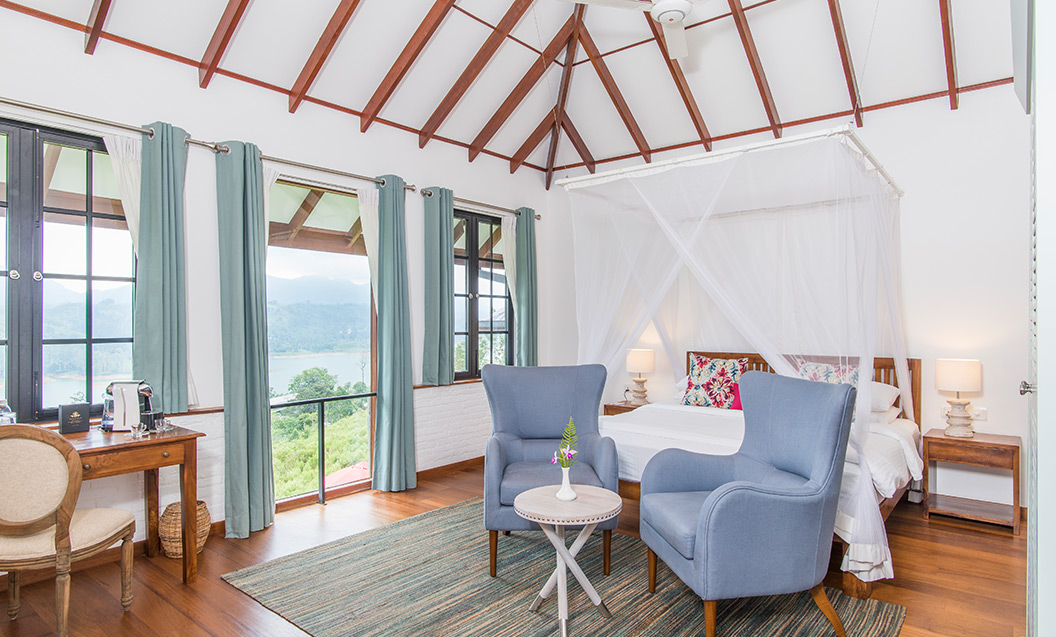 Norton is a double bedroom with views of the Castlereagh reservoir while Maskeliya is a twin room overlooking the verdant hills. Both rooms come with an ensuite bathroom with h/w shower.
Room Facilities

Fans

WiFi
Hotel Facilities

Balcony

Cable TV

Child Friendly

Coffee / Tea

Family Rooms

Laundry Service

Pool

Restaurant

WiFi
Cuisine
Camellia Hills operates on all-inclusive basis which includes breakfast, lunch, tea, dinner, soft and non-premium alcoholic drinks.
Teardrop pride themselves on supporting the communities surrounding their properties, by giving training and job opportunities to local people who are keen to enter the hotel industry and through various initiatives which provide food, medicines and reading glasses for low-income families. It is through Camellia Hills that Teardrop came to collaborate with the Tea Leaf Trust, an organisation set up to empower impoverished young people from the nearby tea estates through education.
Just for the kids
Kids of all ages are welcome.
Enquire Now
Get in touch with one of our knowledgeable travel experts to plan your Sri Lanka journey.