A grand family home hidden unsuspectingly down a busy street in the heart of Colombo, Maniumpathy is an ideal abode for those looking to combine shopping, sightseeing and home-like luxury. Having been home to five generations of a family hailing from Jaffna, this refurbished colonial villa evokes feelings of old world charm mixed with modern comforts.
Named after the town of Manipay – a wealthy area in Jaffna – this eight-bedroom boutique hotel whose original structure is over a hundred years ago, offers large expanses of greenery with a pool tucked away in the centre. Restaurants, cafes, shopping malls and historical sites of Colombo are not too far away and ensures there's much to do while here.
Rooms
Soundhari Suite and Poornam Suite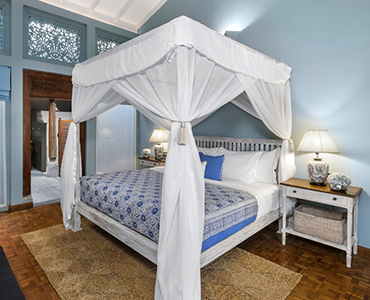 Each of these two Deluxe Rooms consists of a queen-sized four-poster bed. The bathroom includes a shower as well as courtyard.
Cynthia Suite and Ranee Suite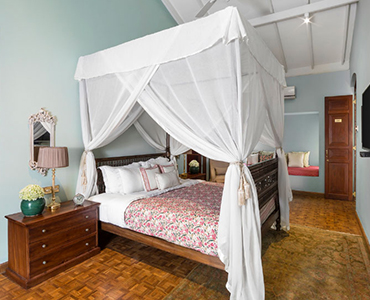 These two Ultra Rooms consist of generous balconies overlooking the pool and courtyard and can be used as an interconnecting option if required. Each suite has a four-poster bed as well as a spacious bathroom consisting of a bath tub and shower. There is also a built-in divan bed for children under 12.
Room Facilities

Balcony

Bathtub
Vasanthi Suite and Anithra Suite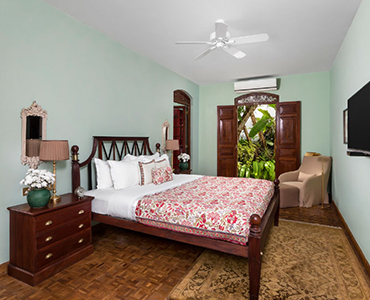 These two ground floor Ultra Rooms have colonial king-sized beds and spacious bathrooms, each with a bath tub and shower.
Room Facilities

Bathtub
Chrysanthie Suite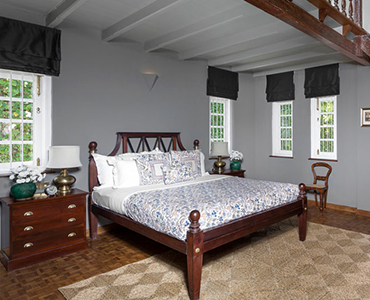 This family suite which used to be a surgery once upon a time is situated on the ground floor and is furnished with a colonial king-sized bed and a bathroom with a shower. There is also a mezzanine floor which is great for lounging or as a space for an additional double bed.
Room Facilities

Family Rooms
Annapuranie Suite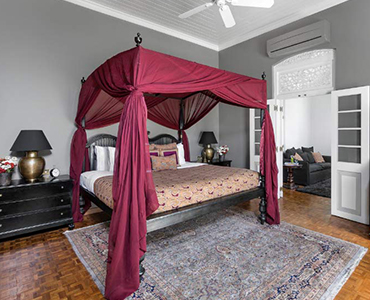 Named after the grand matriarch of the family, this Master Suite is a generous space on the ground floor. It houses a king-sized canopy bed, a changing room, a private lounge which could also be used as an extra double room and a private garden. The bathroom includes a bath as well as shower.
Room Facilities

Bathtub

Private garden
Hotel Facilities

Air-conditioning

Cable TV

Laundry Service

Non-Smoking Rooms

Pool

Room Service

WiFi
Cuisine
Maniumpathy's restaurant Nandi offers international as well as local cuisine with a touch of Jaffna flavours. Guests can dine at the inner courtyard which can accommodate up to 30 people. Maniumpathy also holds a grand dining table in the Grand Ebony Room which can hold up to 16 people for a fine dining experience. The room is warm and inviting with a large cabinet showcasing porcelain as well as crystal candelabra and antique chandeliers.
Just for the kids
Maniumpathy welcomes children above 7 years of age and offers lots of space to be enjoyed by them.
Enquire Now
Get in touch with one of our knowledgeable travel experts to plan your Sri Lanka journey.