Ulagalla Resort
Anuradhapura

Back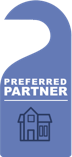 Ulagalla incorporates an eco-friendly design blended with modern comforts. Spread across 58 acres of working paddy fields, organic vegetable plots and ornamental gardens that host 25 chalets, a sensitively-restored ancient Wallauwa (manor house), a 30m swimming pool, a gym and a sensual sunken spa.
Public areas of the resort – a first-floor restaurant, fully-equipped bar and reception area – are all located in the main house, a 150-year-old fully-restored mansion once home to the village chieftain. Linking all areas of the resort is an eco-friendly transport system through on-call golf buggies and pedal bicycles, two of which are provided for guests in each chalet. With an emphasis on sustainability, Ulagalla operates on a solar energy farm that powers half of the energy requirements and their chalets are built using recyclable material.
The activities offered at Ulagalla – archery, horse riding, kayaking and nature walks – have also been chosen for their minimal impact on the environment.
Rooms
Ulagalla Villa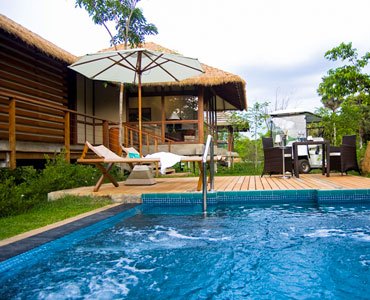 This category features 19 chalets all over 850sqft. Choose from garden, paddy or lake views, enjoy large, king-sized four-poster beds and relax amongst modern and luxurious comforts. Double or twin rooms available and a pair of mountain bicycles are also provided in each chalet for guests' convenience.
Room Facilities

Air-conditioning

Balcony

Coffee / Tea

Plunge pool

TV with cable
Nikawewa
With an astounding 1,200sqft of space, this striking suite next to the reservoir is ideal for families or small groups. Featuring stylish furnishings and refined décor, it comes with two bedrooms, living room and dining area. Both rooms include ensuite semi-outdoor bathrooms with tubs which head onto private patios.
Room Facilities

Air-conditioning

Balcony

Coffee / Tea

Plunge pool

TV with cable
Hotel Facilities

Bird Watching

Child Friendly

Cycling

Laundry Service

Licensed Bar

Pool

Restaurant

Spa

WiFi
Cuisine
Every effort is made to ensure that your dining experience is unparalleled, whether you choose to eat in the old Wallauwa's Liyawela Restaurant, cooled by custom-designed electronic punkah fans, in the privacy of your own chalet, or in one of many signature dining spots. At Ulagalla, there are no set meal times or fixed locations for dining. Choose from an a la carte or a multi-course set menu with European, Mediterranean and Asian. BBQs can be arranged with sufficient notice. Special celebrations – including wedding banquets – can be accommodated with ease. The resort boasts an underground, glass roofed cellar for storing the resort's fine wine collection in temperature-controlled splendour. Organic fruit and vegetables, combined with rice from the paddy fields, are used in the resort's kitchen whilst all waste is also recycled.
Ulagalla is one of Sri Lanka's leading eco-retreats and is committed to sustainability through a variety of practices, such as: water and energy conservation; supporting local businesses and the local community, and training staff on eco-friendly best practices. Uga Escapes have done much to support the community surrounding Ulagalla, such as constructing toilets for local schools and donating a water tank to Ulagalla village to provide drinking water in times of drought.
Just for the kids
Ulagalla is a dream come true for children. They offer a host of activities including archery, horse riding by the lake, cycling and walks along nature trails.
Enquire Now
Get in touch with one of our knowledgeable travel experts to plan your Sri Lanka journey.