Air Travel in Sri Lanka

Back
If you are looking to travel around Sri Lanka with a touch of elegance and luxury, consider taking an internal air transfer, either via seaplane or helicopter. Air taxis are the easiest way to traverse the country – quick, comfortable and minimal fuss – and help you to avoid uncomfortable long drives, so you can spend more time exploring this beautiful island instead of being on the road. We work with a range of trusted suppliers, all of whom are entirely reputable and have been established for many years. They offer daily scheduled flights, special charters and scenic tours. Enjoy sweeping views of the stunning landscape below and hop across Sri Lanka in a matter of minutes. Baggage weight limits will apply and flights can only be confirmed upon full payment. Cancellation terms are stringent and each airline has its own terms and conditions that must be adhered to. For more information, contact one of our Travel Consultants.
Planes
Helicopters
Daya Aviation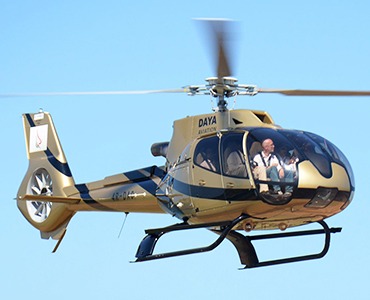 Daya Aviation
Daya Aviation offers a range of domestic flights in Sri Lanka, including charter services for corporate travel or leisure activities. They have the most high-tech helicopters currently in operation in Sri Lanka (the Airbus EC130T2), so you can travel in the utmost comfort and style.
Simplifly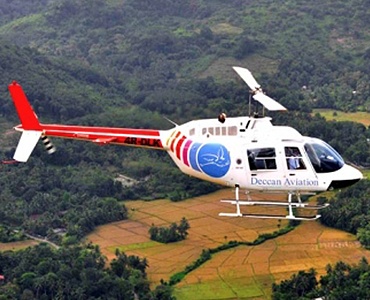 Simplifly
Simplifly is a well-established, comprehensive internal airline in Sri Lanka which has been active for many years, offering flights via helicopter, seaplane and plane depending on your requirements.
Senok Aviation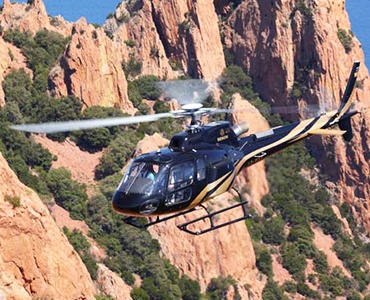 Senok Aviation
Air Senok (or Senok Aviation) offer clients state-of-the-art helicopters – Eurocopter aircrafts, manufactured in France, which are referred to as the 'next generation' of the helicopter industry. These helicopters are fully air-conditioned and have luxurious leather interiors.
IWS Aviation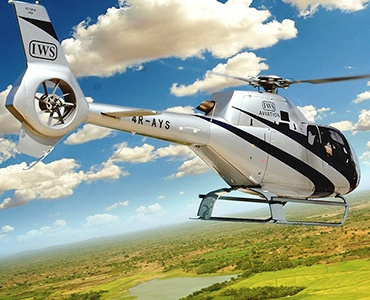 IWS Aviation
Established in 2005, IWS Aviation offers a wide range of options for internal air travel in Sri Lanka, including chartered flights to various island locations as well as helicopter tours and domestic services.
Helitours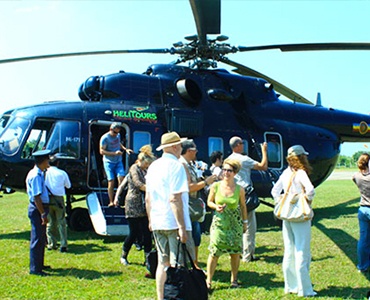 Helitours
Helitours is the commercial arm of the Sri Lanka Air Force and is one of the leading domestic flights providers in Sri Lanka, offering transfers between all of the airfields within the country since 1972. They also offer helicopter transfers and some scheduled flights.
Enquire Now
Get in touch with one of our knowledgeable travel experts to plan your Sri Lanka journey.