Trust our highly-praised team of chauffeur-guides to take you around Sri Lanka in style. Due to the island's chaotic roads, we recommend that our clients travel around Sri Lanka with a chauffeur-guide rather than hire a car and attempt it themselves – as well as being the safer choice due to their familiarity with the routes and the occasional ad-hock driving styles of others on the road, traveling with a chauffeur-guide will enhance your experience of Sri Lanka in many ways. Their knowledge of the country's culture, history and wildlife will enhance each experience in your tour, and they will be able to provide you with top tips and recommend little-known restaurants serving the best local dishes. We also have those who are specialists in certain fields, such as birdwatching, and drivers who are particularly good at entertaining children on long journeys. Our chauffeur-guides also follow a Drivers' Code, a set of guidelines describing rules on safety, flexibility and conduct – see below for more details.
Our Chauffeur-Guides
Ajith Fonseka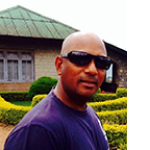 Ajith Fonseka
Ajith has 16 years of experience handling group tours and solo trips to Sri Lanka and is a highly enthusiastic guide with a variety of passions, including sports, the history of Sri Lanka and the island's wildlife. He has also worked in the UK and is skilled at handling VIP clientele, and is happy to transport families with your children around the island.
A.S. Ananda Chandrasena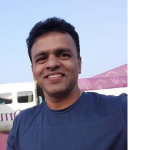 A.S. Ananda Chandrasena
As a father of three, Ananda is skilled at entertaining children on long drives and is happy to take on tours where the family has young children. He has attended several training courses, including an Advanced Driving Training Programme and our in-house sessions, and has 15 years of experience working as a chauffeur-guide.
Chaminda Ranasinghe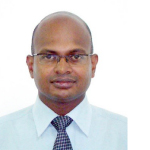 Chaminda Ranasinghe
With six years working as a National Tourist Guide, handling clients from all over the world for a variety of different Sri Lanka travel companies, Chaminda's wealth of experience is evident in the fantastic reviews he receives from clients. He is particularly interested in wildlife and nature and is a keen birdwatcher.
Dilan Abeydeera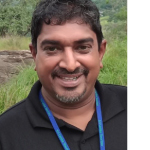 Dilan Abeydeera
Dilan has been working as a chauffeur-guide for SriLankaInStyle since 2012 and has worked on both normal tours and agent familiarization trips. He is particularly passionate about Sri Lanka's ancient history and is well-versed in the background of the sites in the Cultural Triangle, and is also knowledgeable about Sri Lanka's iconic tea industry.
K.A. Indika Madushantha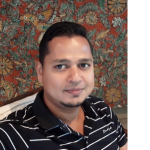 K.A. Indika Madushantha
Indika has worked as a chauffeur-guide in Sri Lanka since 2008 and has a wealth of experience taking families on tour. He enjoys entertaining children on long drives and showing them the many delights of the island. He is interested in Sri Lanka's culture and history and is well-informed about the island's diverse wildlife.
A.I. Sachinthana Ferando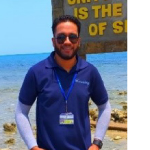 A.I. Sachinthana Ferando
Sachinthana has five years of experience, mainly handling clients from the UK, US and Australia. He has attended a variety of extra training programs during his years working as a chauffeur-guide and is confident at taking clients safely around the island and guiding them round key sites.
Sunil Gunathilaka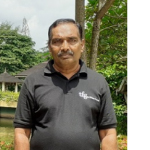 Sunil Gunathilaka
Sunil has worked for SriLankaInStyle since 2003. He loves his job as a chauffeur-guide as he is passionate about educating clients about Sri Lanka and showing them the best this magical island has to offer. He is highly-knowledgeable about the country's wildlife, culture and history and has a keen interest in sports.
Crishantha Ernest Perera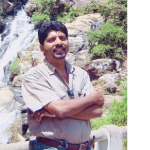 Crishantha Ernest Perera
Crishantha counts twenty years of experience in the tourism industry and loves everything about travel; wildlife, history, architecture, art and adventure. Cristhantha is willing to accommodate travellers of any nature, and speaks fluent English. He has also completed many advanced tour training programmes to offer a better service.
Our Vehicles
Enquire Now
Get in touch with one of our knowledgeable travel experts to plan your Sri Lanka journey.