4 reasons to choose Sri Lanka for a family wildlife trip

Back
Jetting off on a family adventure is about three things: discovering new cultures; bonding with your kids, and creating memories that will last a lifetime.
Sri Lanka is particularly special for a family holiday. Its small size yet sheer abundance of different landscapes, religions, traditions, and wildlife means that it is easy to explore yet a surprise awaits around every corner. Say goodbye to long travel days and internal flights – all you need is a van and driver-guide to dot around the island in style.
In terms of wildlife, Sri Lanka has it all. Blessed with extraordinary diversity, the island has arid scrubland, grassy plains, mysterious jungle and mountain forests, all of which boast a wide variety of incredible flora and fauna. You can discover this wildlife on foot, by jeep, or even from the air, so there is no opportunity for kids to feel bored.
Find inspiration for your itinerary with our top 4 reasons to choose Sri Lanka for your family wildlife trip:
Exotic animals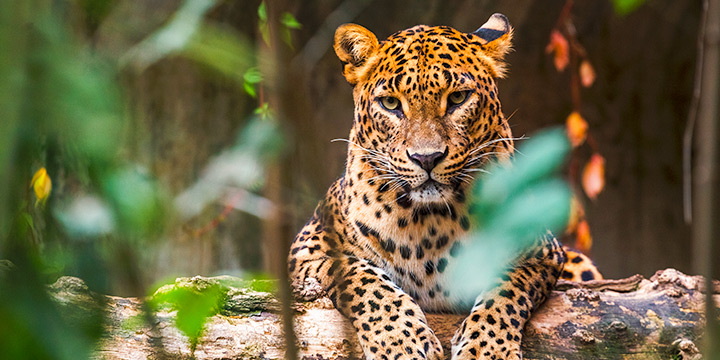 Discover majestic mammals at Sri Lanka's national parks, from elephants strolling gracefully in herds to the iconic and utterly elusive leopard. In May and June, you can see sloth bears climbing trees in search of sweet fruit if you visit beautiful Wilpattu National Park. Head to the coast to see marine mammals that are just as magnificent including whales and dolphins, either by boat or from the air.
Diversity of wildlife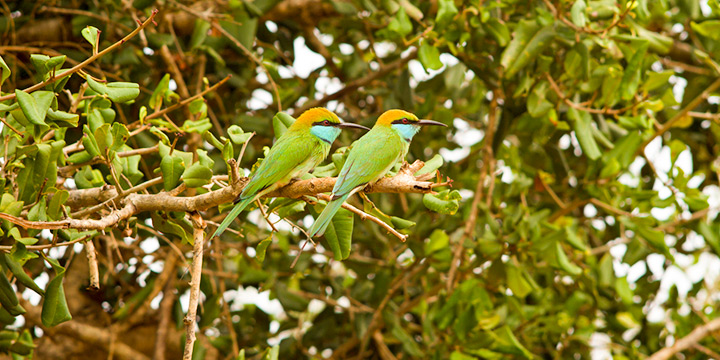 It is not only iconic mammals that can be spotted in Sri Lanka. Over 450 species of bird flock to the island each year, making it one of the best destinations for a birdwatching holiday. There are also fascinating reptiles including crocodiles, monitor lizards and chameleons, and endless types of sea creatures such as whale sharks and sting rays.
Minimal travel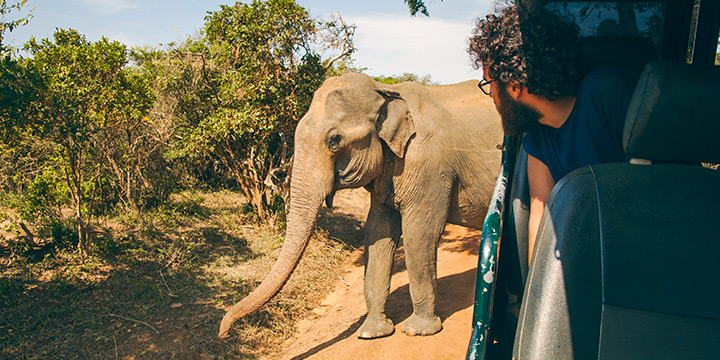 Sri Lanka is astonishingly small in size when you consider its diversity. In just one day you can sail out to sea to spot blue whales and traverse Yala National Park in search of leopards, sloth bears and birds. With just a few half-day journeys your family can discover the delights of all the island's wildlife hotspots, from jungle hiding colorful tropical birds to beaches where marine turtles come ashore to nest.
Variety of experiences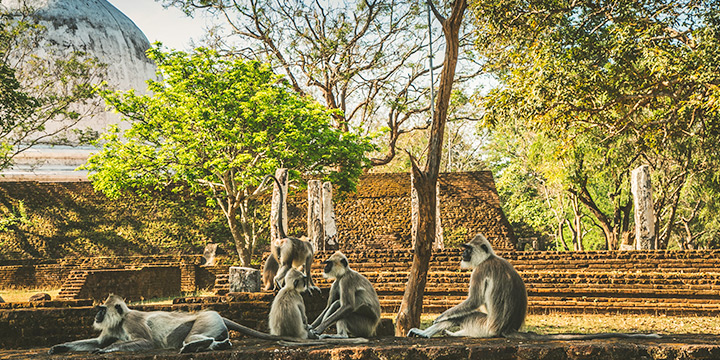 Unlike many of the standard wildlife holidays such as African safaris, your wildlife experiences are richly varied when you visit Sri Lanka. There is no danger of kids getting bored with endless drives around national parks: in addition to these jeep drives, you can go on forest walks and mountain treks or scuba dive round shipwrecks and snorkel through coral reefs. A real favorite with children is meeting the monkeys of Polonnaruwa, as documented by Disney, or going on a sunset boat ride at Gal Oya National Park to watch elephants swimming between islets.
Make memories that you and your children will never forget on a Sri Lanka family wildlife holiday. See an astonishing array of creatures without wasting time travelling, and tailor the itinerary to suit your specific needs. Speak to one of our expert trip designers to start planning your incredible family wildlife adventure to Sri Lanka.
How to make this experience a part of your itinerary?
Our vision for our blog is to build an invaluable resource for independent inquisitive travelers wanting to travel to Sri Lanka in a way that goes beyond the conventional and takes people further and deeper both physically and emotionally. It's about having a fuller, richer, more meaningful trip. We also want to be a practical resource. Every article is 'actionable', you are able to make it part of your itinerary in some way. For tips on how to make any of these tips part of your journey send us an enquiry