Last year, as the world reopened for tourism, travel trends reflected the collective celebration of consumers delighted to be able to explore abroad once again. Many travelers took the plunge and implemented lifelong plans to go on their GOAT – Greatest Of All Trips. These ranged from solo hikes in far-flung destinations to multi-generational family holidays. Other commonalities included a desire to embrace nature following the long periods of indoor isolation, and stays in specialist wellness retreats to heal the mind, body and soul.
After twelve months of normality, our gaze is beginning to turn inwards once again. Travel trends for 2023 are primarily centered around self-improvement, from educational experiences to retreats providing the opportunity for personal transformation. Nature and eco-tourism remain popular too, and there is an increased interest in holiday accommodation that is out of the ordinary.
Read on to find out more about the top travel trends for 2023 and how these translate to a Sri Lanka holiday.
2023 Travel Trends
Personal Transformation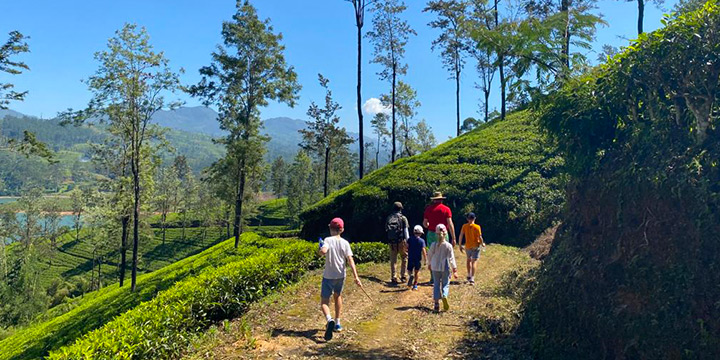 Following on from the trend of wellness travel are trips for personal transformation. Rather than having a focus on healing, these holidays are for the purpose of self-improvement. In other words, these are journeys to help you become your best self, whether that's testing your body, figuring out your life path, or overcoming emotional blocks.
Sri Lanka offers many opportunities for personal transformation – whatever that means for you. If you are looking for physical challenge, consider trekking the multi-day Pekoe Trail which crisscrosses the island's glorious tea hills. For those who would rather slow down with yoga and meditation, enjoy an extended stay at a spiritual retreat like traditional Ulpotha or the more modern Rukgala.
Luxury Sailing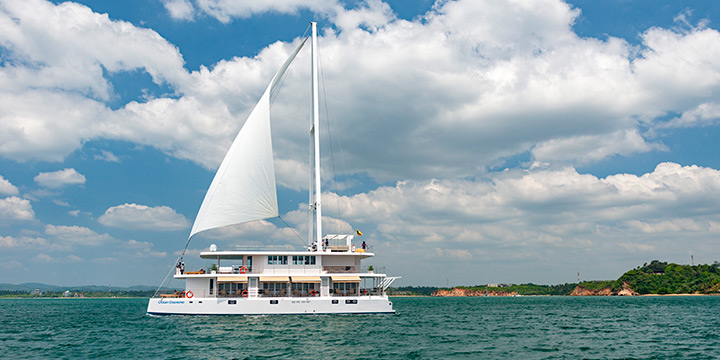 According to Conde Nast Traveler, luxury sailing is one of the hottest travel trends for 2023. We see taking to the water as a natural extension of last year's inclination for a digital detox – the ultimate way to escape the urban and immerse yourself in nature.
Luxury sailing experiences in Sri Lanka range from a half-day whale watching expedition by private catamaran to a week-long adventure navigating the small islands around Sri Lanka's remote north.
Artistic Accommodation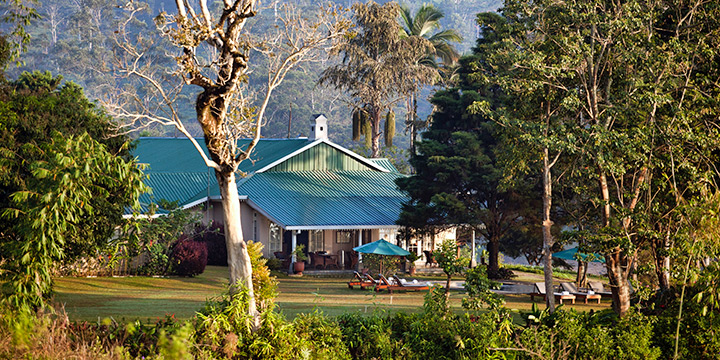 The idea that travel could be taken away from us has left us with little patience for run-of-the-mill hotels. One of the biggest 2023 holiday trends is therefore a preference for artistic accommodation.
Sri Lanka has some absolutely exceptional hotels and villas that are utterly extraordinary. One of the best things to do for your Sri Lanka trip is to stay in a heritage property which connects you with the island's culture and history. Consider a stay in an old tea planter's bungalow or a luxurious villa set within the walls of 17th-century Galle Fort.
Those who are passionate about art and architecture will find it rewarding to include some of Geoffrey Bawa's hotels in their itinerary. Bawa is one of Asia's most influential architects who perfected the concept of indoor-outdoor living. Choose from a range of properties including his country estate Lunuganga, the austere jungle palace now known as Heritance Kandalama, and The Last House – a beautiful villa on a private beach in Tangalle that was his architectural swansong.
Educational Trips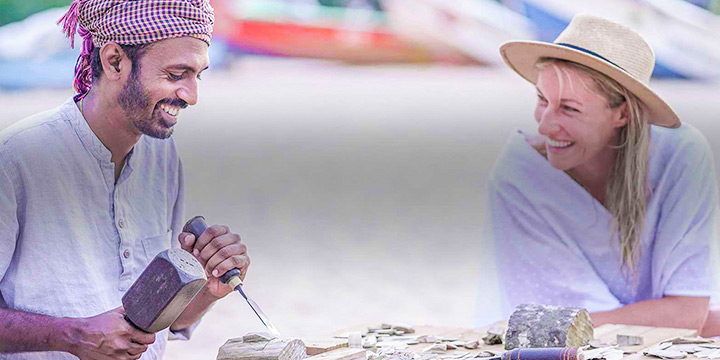 In connection with a collective desire for personal betterment, educational trips are one of the major trends for travel in 2023. Rather than a thin itinerary that glosses over the destination, travelers are seeking to gain an understanding of the core culture of the country that they visit.
At Sri Lanka in Style, we have spent almost 20 years finding and creating unique travel experiences that will teach our guests all about the island. Have tea with a photographer while he brings to life his work with a selection of local stories. Go on a traditional art tour with a local craftsman or hike and bike Sri Lanka's staggering ancient cultural sites.
We also offer travelers the opportunity to connect more closely with communities during their trip. Walk with Veddas, Sri Lanka's indigenous people, at Gal Oya National Park. Visit a development school in the island's hill country to meet the students and teachers there. Wildlife enthusiasts will love the chance to meet rescued elephants at the Millennium Elephant Foundation on the outskirts of Kandy.
We hope that this guide to incorporating the 2023 travel trends into a Sri Lanka holiday has given you inspiration for your journey! Get in touch with our expert trip designers for more ideas and to plan your customized itinerary for an unforgettable 2023 adventure.
How to make this experience a part of your itinerary?
Our vision for our blog is to build an invaluable resource for independent inquisitive travelers wanting to travel to Sri Lanka in a way that goes beyond the conventional and takes people further and deeper both physically and emotionally. It's about having a fuller, richer, more meaningful trip. We also want to be a practical resource. Every article is 'actionable', you are able to make it part of your itinerary in some way. For tips on how to make any of these tips part of your journey send us an enquiry