Essential things to do on Sri Lanka's east coast

Back
Summer is the best time to explore Sri Lanka's east coast, although the season runs all the way from April well into October. While the sensational golden beaches and azure ocean are the main draw, there are many other experiences that should not be missed during your time here. Alongside endless opportunities for water-sports, this area includes several nature reserves rich in exotic wildlife and awe-inspiring ancient heritage sites. Elevate your stay in Trincomalee, Passikudah, or Arugam Bay with these essential things to do on Sri Lanka's east coast.
Watersports
Surfing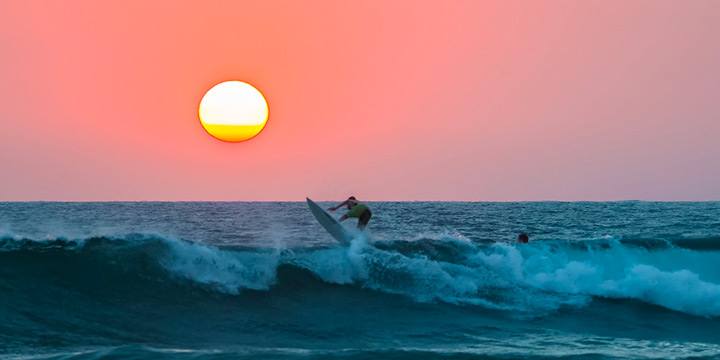 Did you know that Sri Lanka is seen as one of the best places in the world for surfing? That is largely thanks to Arugam Bay, a laidback beach town on the south-east coast with an array of amazing breaks. From remote coves suited to experts to the main bay with waves for beginners, Arugam Bay has many spots where surfers can chill and seek thrills. Surfing novices and newcomers can take advantage of the expert lessons on offer here.
Scuba Diving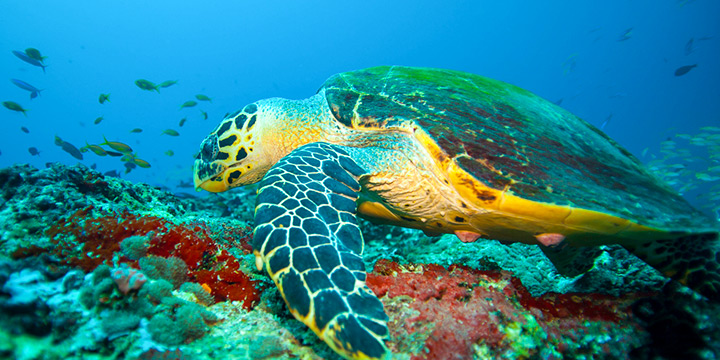 For those who are adventurous below the waves, there are several scuba diving spots in Sri Lanka. On the east coast, Nilaveli and Trincomalee in the north are the most popular options. The dive sites in Nilaveli are fairly shallow – a maximum of 18 meters below the surface – but Sting Rays and many species of fish can be spotted swimming around the reefs. Trincomalee has sites up to 30 meters where Moray Eels and Electric Rays join the schools of fish and whale sharks have been spotted by a fortunate few.
Sailing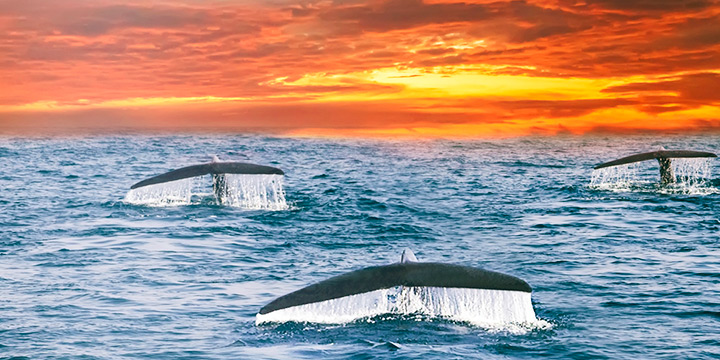 If you prefer to stay dry, try sailing in Passikudah. Head out on a full-day sailing experience in a fully-crewed yacht and spend the day taking in the views, discovering remote coves, and experimenting with stand-up paddleboarding. Alternatively, go on a morning sailing adventure towards Trincomalee in search of unforgettable whale and dolphin sightings.
Heritage
Fort Frederick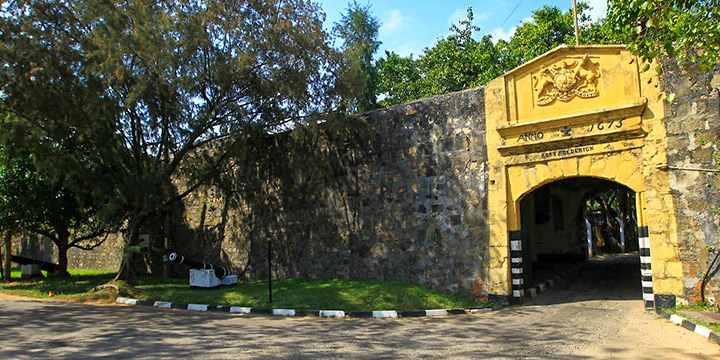 Basing yourself in Trincomalee is a great choice for those seeking peaceful beaches with fewer tourists. Its other advantage is the chance to discover more about this area's colonial past. Trincomalee has one of the largest deep-water harbors in the world that was coveted by the Portuguese, Dutch, and finally the British navy throughout the latter half of the second millennium. Fort Frederick dates back to the 16th century but showcases the stamp of each colonial power. You can also enjoy spectacular views of the harbor, town, and coast from Fort Frederick.
Muhudu Maha Viharaya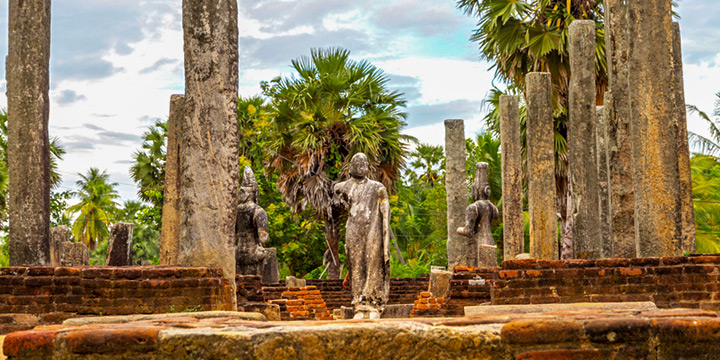 Just north of Arugam Bay in Pottuvil is the captivating cultural site Muhudu Maha Viharaya. Over 2,000 years old, this ancient Buddhist temple is comprised of glowing white stupas and a long line of weathered Buddha statues leading down to a second complex area and local shrine. This little-visited site rivals those in the Cultural Triangle.
Maliagawila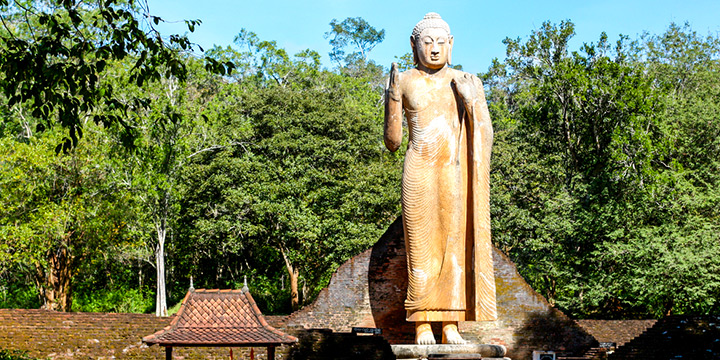 Rediscovered in several separate pieces in 1951 and pieced back together in 1980, the Maliagawila Buddha Statue is staggering to behold. Commissioned in the 7th century by a Sri Lankan prince, this statue is carved out of a single piece of limestone rock and is completely free-standing. At a height of over 11.5 meters, the Maliagawila Buddha Statue is the tallest ancient free-standing statue in Sri Lanka.
Wildlife
Kumana National Park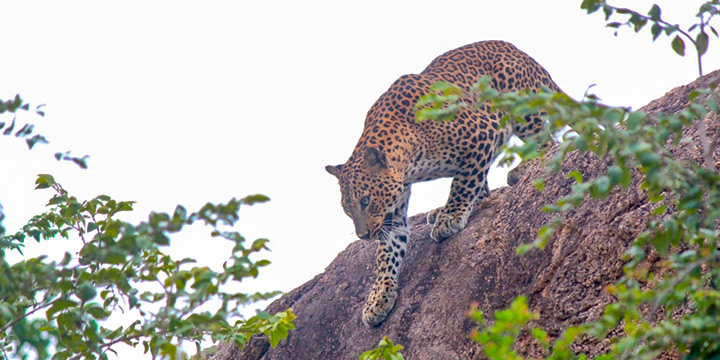 Just south of Arugam Bay is Kumana National Park, a quieter alternative to popular Yala that is rich in exotic wildlife. Between May and July is a particularly spectacular time to visit thanks to the huge flocks of water birds that migrate here to nest in the mangrove swamps. In addition to these birds, visitors can spot majestic elephants and slinking leopards, lazy crocodiles and endangered turtles, and wild boar snuffling through the undergrowth.
Pigeon Island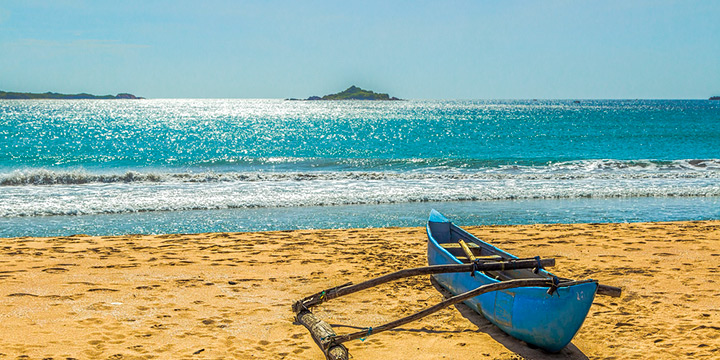 On the opposite edge of the east coast in northern Nilaveli is Pigeon Island, Sri Lanka's main marine national park that is named for the rock pigeons that have colonized it. Here, tourists can snorkel around the coral reefs that line the rock below the surface. Colorful exotic fish can be found on the shallower side, while the deeper side water conceals dramatic rock formations visited by blacktip reef sharks and species of marine turtle.
How to make this experience a part of your itinerary?
Our vision for our blog is to build an invaluable resource for independent inquisitive travelers wanting to travel to Sri Lanka in a way that goes beyond the conventional and takes people further and deeper both physically and emotionally. It's about having a fuller, richer, more meaningful trip. We also want to be a practical resource. Every article is 'actionable', you are able to make it part of your itinerary in some way. For tips on how to make any of these tips part of your journey send us an enquiry