Many people know that our tropical island is an exceptional winter travel destination, but what about Sri Lanka in summer? The truth is that Sri Lanka is a fantastic holiday destination year-round, with several special events occurring only between June and August. However, the traditional full-island tour needs to be adjusted for the summer season if you want to chase the best weather and spend time on the coast. Discover the highlights of the Sri Lanka summer travel calendar and start planning your customized tour with our expert team today.
East coast beaches
Sri Lanka has two monsoon seasons which mean that the opposing coastlines come into season at different times of the year. In the winter, tourists flock to the south-west for stable sunshine and safe swimming, but in the summer, it is the east coast that comes into its own.
Trincomalee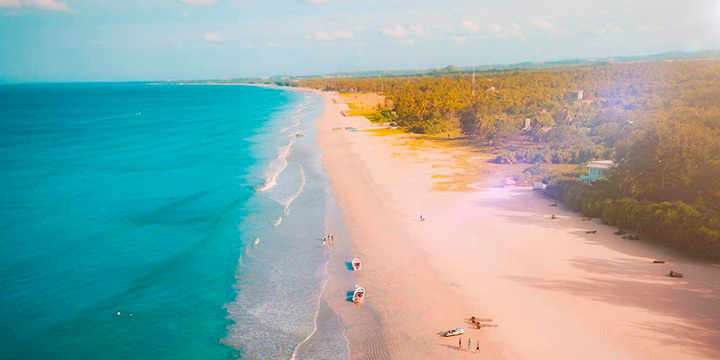 Sitting on the north-east coast is Trincomalee, a historic sea port surrounded by stunning white-sand beaches that rival those of the Maldives. This is a great choice for couples seeking peace and privacy. Our favorite hotel in this area is Jungle Beach, an unmatched property for a romantic beach stay.
Passikudah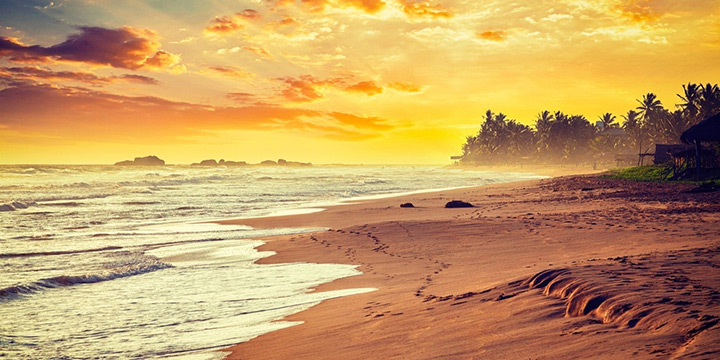 Further along the coastline is Passikudah Bay, known for having one of the longest stretches of shallow coastline in the world. This makes it an exceptionally safe spot for swimming and snorkelling, perfect for family vacations. Most accommodation here is beach resort style with great facilities.
Arugam Bay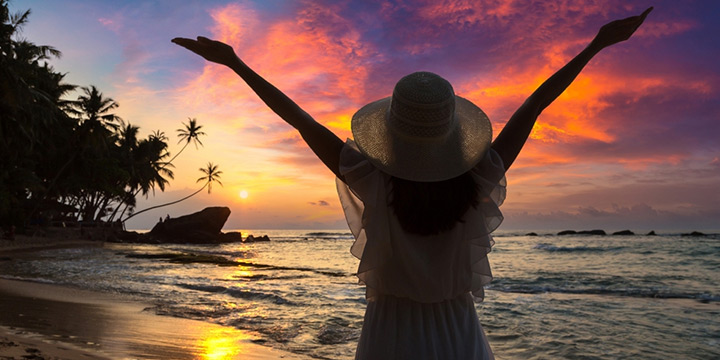 In the south-east you will find Arugam Bay, a laidback town surrounded by beautiful rural countryside. Little-visited heritage sites and national parks flank Arugam Bay, making it a great all-round destination away from the crowds. A great hotel with chilled-out charm is Hideaway Resort.
Water-sports
If you are so inclined, water-sports are special in Sri Lanka in the summer. From challenging competitions to child-friendly activities, there is something for everyone to enjoy.
Surfing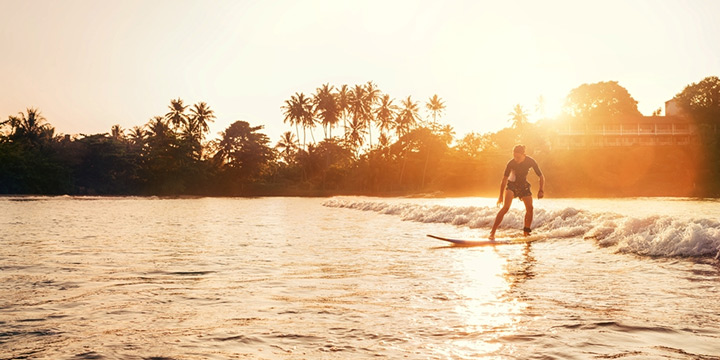 Arugam Bay is considered to be one of the top ten surf spots in the world. With breaks to suit beginners and points that have waves to challenge professionals, you will love surfing in Arugam Bay no matter your previous experience. Lessons are available for adults and children alike.
Kite-surfing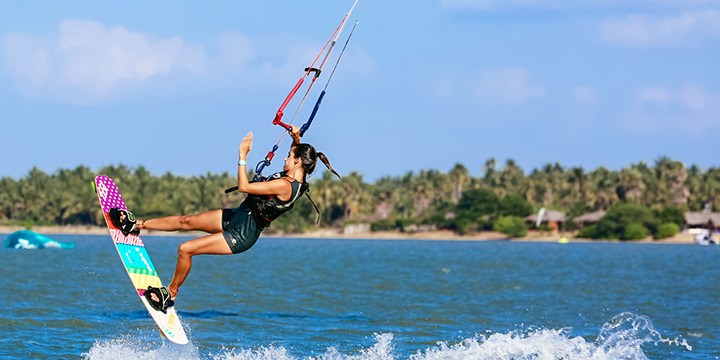 On the other side of the island on the sheltered shores of Kalpitiya, kite-surfing is in peak season between May and July. Quiet coastline and sprawling inland lagoons provide numerous locations for the sport, with the enduring company Kitesurfing Lanka able to provide quality equipment and instruction to travellers.
Child-friendly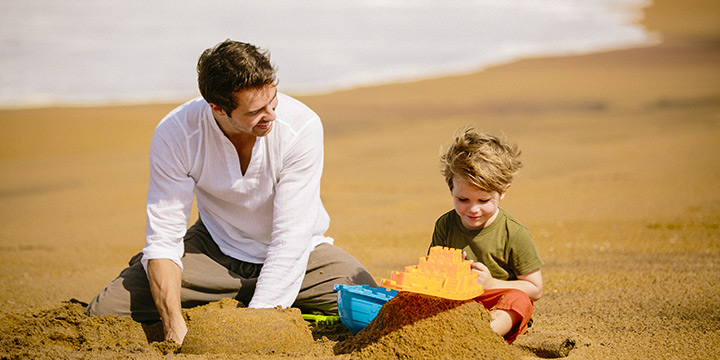 There are many child-friendly sea-based activities to be tried in Sri Lanka in the summer, primarily in Passikudah. Swimming, snorkelling and jet-skiing are the highlights for many families staying here.
Wildlife events
Sri Lanka's summer season also offers a wealth of fantastic wildlife opportunities.
The Elephant Gathering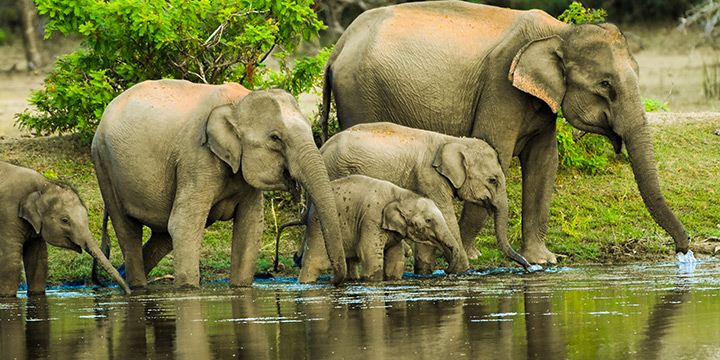 Have you ever heard of The Elephant Gathering? This is an annual wildlife event that occurs in Minneriya National Park in Sri Lanka's Cultural Triangle. As the water sources dry up during the summer, large herds of elephants come from all corners of the park to the central Minneriya Tank – the most significant elephant migration event in Asia. In August and September, herds of up to 150 elephants can be seen drinking, washing, and playing together.
Whale watching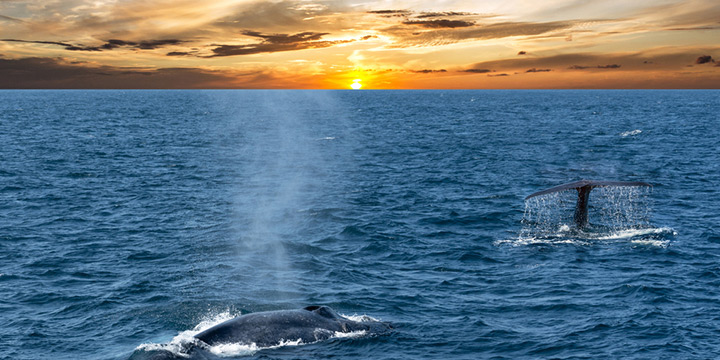 Head out to sea from Passikudah or Trincomalee during the summer and you have the chance to spot whales. Dolphins and sting rays can also be seen dancing alongside the boat as you glide along the water. We work with a variety of operators providing group, guided, or private whale watching excursions.
Gal Oya National Park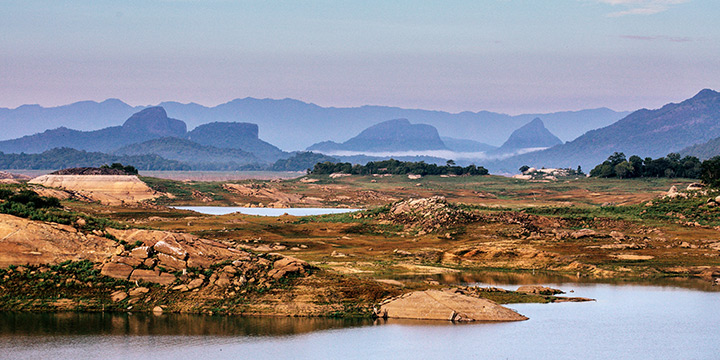 One of the best national parks to visit in the summer is Gal Oya in Sri Lanka's central east. This park is celebrated for its rich flora, including several plants used in holistic Ayurveda, and the chance to see elephants swimming between the islets on the central tank during a sunset boat tour.
Special celebrations
If you visit Sri Lanka in summer, there are many special celebrations that you can add to your itinerary. These two are highlights that will ensure your time in Sri Lanka is truly unforgettable.
Poson Poya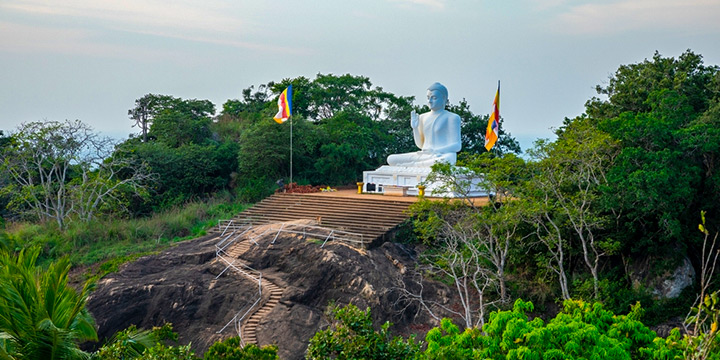 Poson Poya is an annual event that is part of the Buddhist calendar. During the June full moon, Buddhist pilgrims walk to Mihintale, a sacred mountain in the Cultural Triangle that is topped by a giant statue of Lord Buddha. This is an incredible religious event to witness.
Kandy Esala Perahera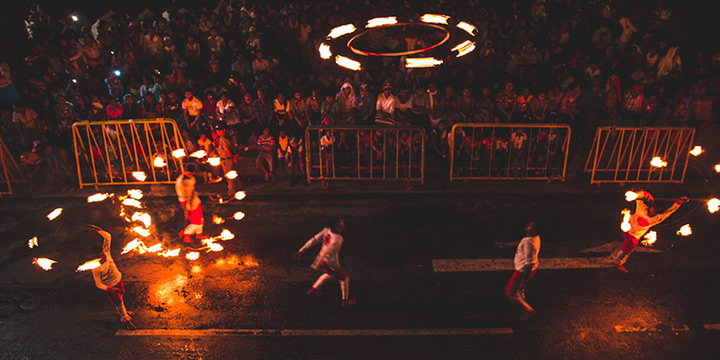 On a larger scale is the annual Kandy Esala Perahera that runs for two weeks every July or August. This festival is centred around the sacred tooth relic that is believed to have belonged to Lord Buddha that has been enshrined in Sri Lanka for centuries. The tooth is paraded through the streets on the back of an elephant, accompanied by dancers, fire breathers, and elephants dressed in finery.
Jaffna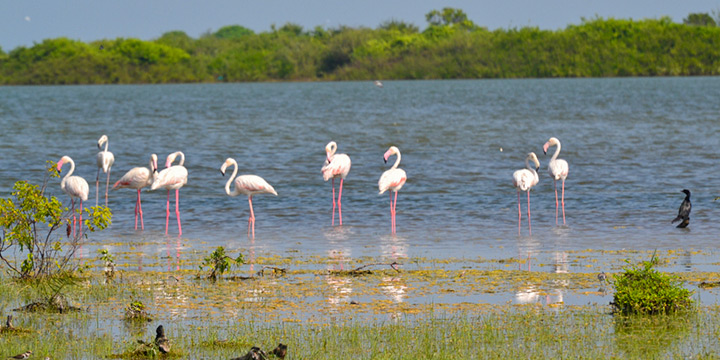 Last but certainly not least in Sri Lanka's summer calendar is Jaffna. This city is located on the northern tip of Sri Lanka, just a stone's through from southern India. Jaffna's culture is unique within Sri Lanka, featuring Indian and Tamil traditions in all aspects from religion and dress to cuisine. In Jaffna, you can experience rewarding birdwatching and visit remote Delft Island where wild horses roam as well as exploring the heritage and bustling modern-day markets of the city itself.
How to make this experience a part of your itinerary?
Our vision for our blog is to build an invaluable resource for independent inquisitive travelers wanting to travel to Sri Lanka in a way that goes beyond the conventional and takes people further and deeper both physically and emotionally. It's about having a fuller, richer, more meaningful trip. We also want to be a practical resource. Every article is 'actionable', you are able to make it part of your itinerary in some way. For tips on how to make any of these tips part of your journey send us an enquiry