Perched on a hilltop, offering magnificent views of the Mawanella Mountain Range, Ellerton is a 100 year old refurbished plantation bungalow. Located half an hour from Kandy, the bungalow is set within nine acres of an organic tea and spice estate and is ideal for families, couples and groups of friends for its private and secluded location.
A testament to its colonial heritage, Ellerton offers accommodation in 7 rooms located in the Main House, Valley House and the stand-alone Garden Room. The views from the room are unrivalled and even better from the spectacular infinity swimming pool.
Rooms
Main House Rooms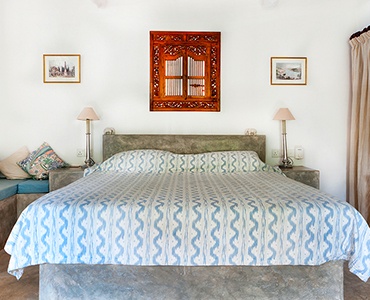 There are 3 large bedrooms in the Main House with ensuite bathrooms with baths. Two of the rooms have attached single rooms which are ideal for families and groups.
Room Facilities

Balcony

Bathtub

Coffee / Tea

Fans

WiFi
Valley House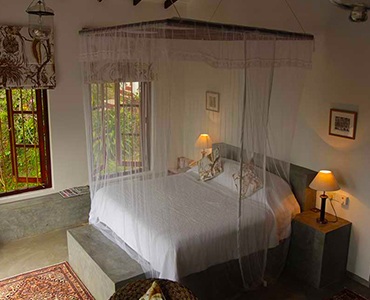 Out of the three bedrooms, two open out to the front veranda and the swimming pool. One of the rooms is furnished with a king-sized bed, the other is a twin room and the remainder is a large bedroom with a king-sized four-poster bed and has its own lounge area. All rooms have ensuite bathrooms and the king rooms have bathtubs.
Room Facilities

Balcony

Bathtub

Coffee / Tea

Fans

WiFi
The Garden Rooms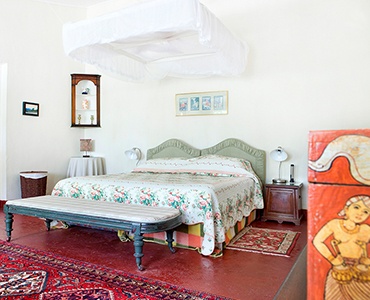 There are two self-contained bedrooms complete with sitting areas and bathrooms, and private views from the balcony overlooking the Alagalla Mountains.
Room Facilities

Balcony

Bathtub

Coffee / Tea

Fans

WiFi
Hotel Facilities

Cable TV

Cycling

Pool

Restaurant

Trekking

WiFi
Cuisine
Guests normally dine at the open-sided pavilion adjoining the main house or they can choose to eat in the elegant dining room in the main house. Asian and European cuisine, as well as plenty of delicious Sri Lankan curries are on offer. A three-course dinner is provided every night, inclusive of local alcohol and fruit juices. Guests can also choose an alternative main course of Sri Lankan curry with a few hours' notice. Much of the fresh produce used in the dishes is sourced from Ellerton's own organic garden. Drinks are provided free at mealtimes and there are no extra charges for tea and coffee during the day.
Just for the kids
Ellerton is child friendly with a large garden where kids can run and play around.
Enquire Now
Get in touch with one of our knowledgeable travel experts to plan your Sri Lanka journey.