KK Beach is currently offering special flexible terms and conditions to help you book Sri Lanka with confidence despite the uncertainty surrounding global travel at the moment. Read our blog or contact one of our expert trip planners to find out how you can take advantage of this special policy.
Settled across the stunning blue seas of the Indian Ocean in the southern coastal town of Habaraduwa, KK Beach is a stylish boutique hotel located 20 minutes from Galle.
Conceptualized and decorated by renowned interior designer George Cooper who has made a name for himself globally with his first hotel Kahanda Kanda, a romantic retreat located inland of Galle. Cooper has successfully channeled his love for the island by creating a chic hotel along the coastline.
Offering accommodation in ten suites, the interior at this beach front hotel features contemporary design blending in colours of indigo blue and white, with contrasting samples of local art in the backdrop. Sliding glass panels offer guests uninterrupted views of the ocean
The rooms at KK Beach are categorized into Deluxe, Suite Penthouse and Penthouse suites.
Rooms
Deluxe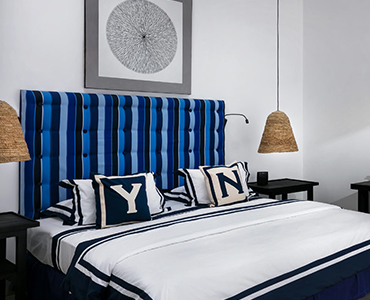 The two deluxe rooms are complete with a king-sized bed, complimenting furniture and a private terrace with café table and chairs so that guests can enjoy the view from the comforts of their room. The ensuite bathroom has a large walk-in shower and toiletries.
Room Facilities

Air-conditioning

Balcony

WiFi
Suites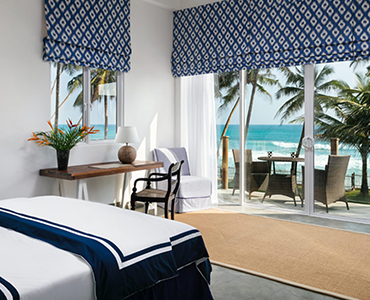 The two suites are spacious and well-appointed with a king-sized bed and a separate sitting area which can be converted to a second bed. The ensuite bathroom is located in the middle of the room.
Room Facilities

Air-conditioning

Balcony

WiFi
Penthouses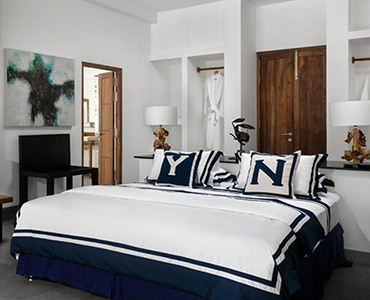 Situated on the top floor, these two expansive rooms offer a breathtaking view of the beach and surrounding area. Fitted with a comfortable king-sized bed, wardrobe, sofa and chairs, the penthouse also has its own television. The large ensuite bathroom has a walk-in shower as well as a bathtub. The private balcony is equipped with furniture as well as sun loungers for sunbathing moments.
Room Facilities

Air-conditioning

Balcony

Bathtub

TV with cable

WiFi
Penthouse suites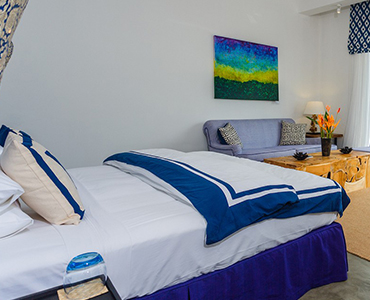 These luxurious four suites comprise of a sitting area, private sunbathing terrace, large bathrooms with bathtubs and a spectacular view of the south coast beach. These suites also come with a king-sized bed, wardrobe, sofa and chairs and cable TV.
Room Facilities

Air-conditioning

Balcony

Bathtub

Cable TV

WiFi
Hotel Facilities

Air-conditioning

BBQ

Beach Access

Laundry Service

Licensed Bar

Pool

Restaurant

WiFi
Cuisine
The chefs at KK Beach emphasize on using fresh locally sourced ingredients to prepare a variety of cuisines and dishes. Dinner comprises of traditional rice and curry buffets, seafood BBQ and three course menu with fusion and Thai dishes.
Just for the kids
KK Beach does not accept children under 12 years.
Enquire Now
Get in touch with one of our knowledgeable travel experts to plan your Sri Lanka journey.