Marking a milestone – memorable Sri Lanka experiences

Back
When planning a romantic holiday, all most people think about is the destination. If you have the perfect setting for your journey together, then surely it will prove to be a trip where love can blossom unhindered – right? While we agree that the core ingredients are the people and the place, at Sri Lanka in Style we believe that it is the experiences – how you spend your time – that will push your holiday over the edge. Make sure that your trip to mark a milestone includes some of our most memorable Sri Lanka experiences that you and your loved one will never forget.
Couples who like to be active
Scenic bike trails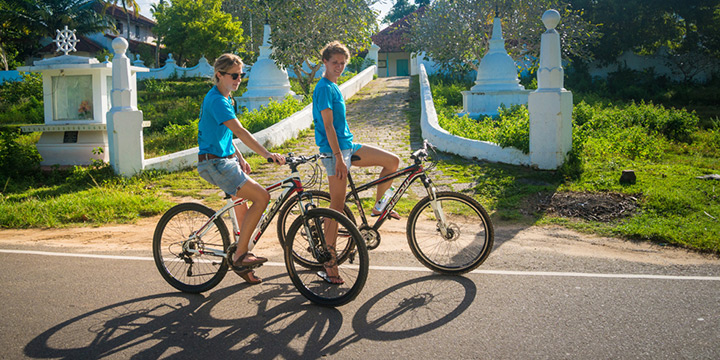 What is more romantic than a scenic guide bike ride through the countryside? This gentle trail takes you on a tour of the rural area just inland from the Galle Coast, passing villages, local markets and temples, and glittering emerald paddy fields and plantations of tea, rubber, and coconut palms.
Climb Pidurangala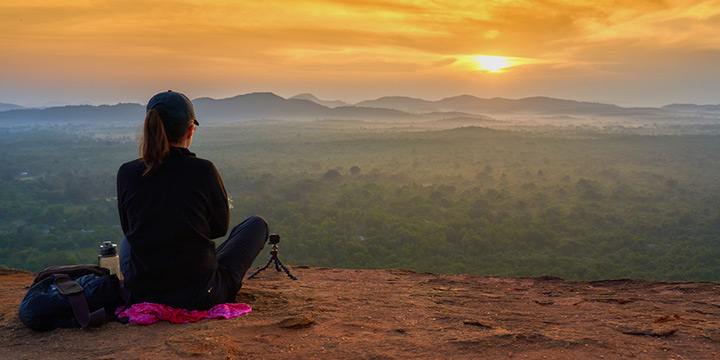 Pidurangala sits beside Sigiriya Rock, a UNESCO World Heritage Site that was crowned by a fortress-palace in the 5th century. Clamber to the top of Pidurangala, passing ancient monastic caves along the way, for sensational aerial views of Sigiriya. Most spectacular towards sunset.
Adam's Peak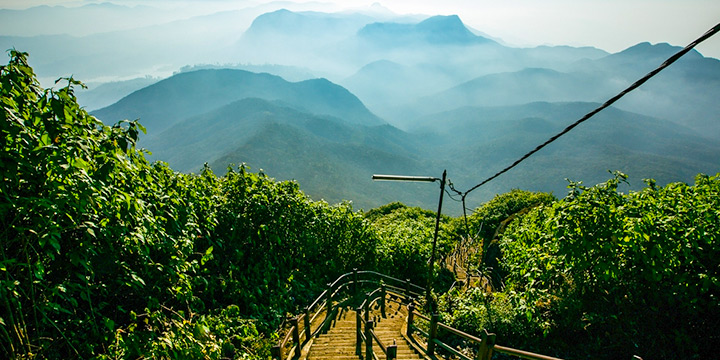 For a more intense trek, join the pilgrimage to the top of Adam's Peak. This soaring mountain just outside of Hatton in Sri Lanka's glorious central hills holds significance for almost every practicing religion in Sri Lanka. A three-hour night-time hike to the sound of music and chanting ends with a sensational sunrise watched in silence. Best attempted between December and February.
Let love blossom in nature
Lunuganga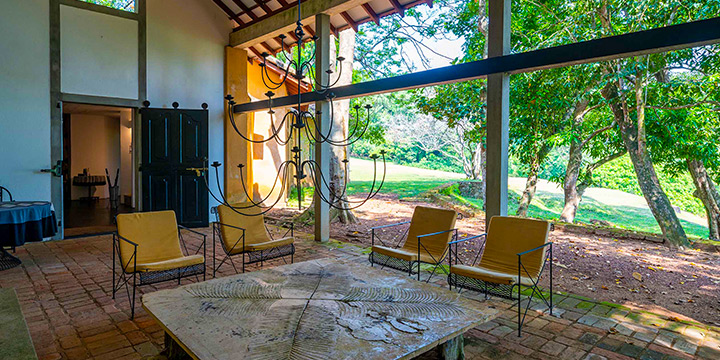 There is nowhere more beautiful to get lost together than in the grounds of Geoffrey Bawa's country estate, Lunuganga. One of Asia's foremost architects, Bawa transformed this land into formal gardens overflowing with beautiful flowers, waterways, statues, and places to hide away.
Boat Safari Gal Oya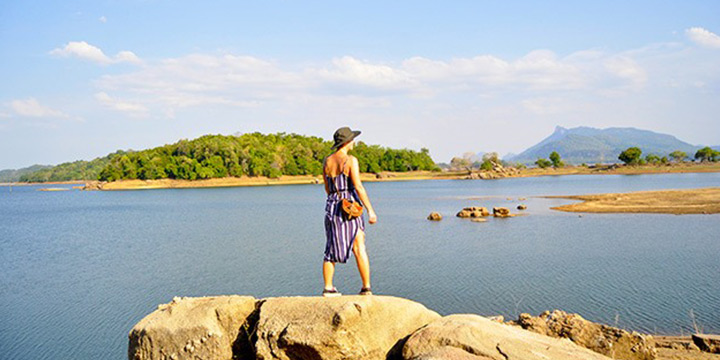 Another sensational Sri Lanka experience in a stunning natural setting is the boat safari on the lake at Gal Oya National Park where you can watch elephants swimming between islets as the sun goes down. Birds wheeling overhead and the backdrop of vibrant colors add to the magic of the scene.
Whale watching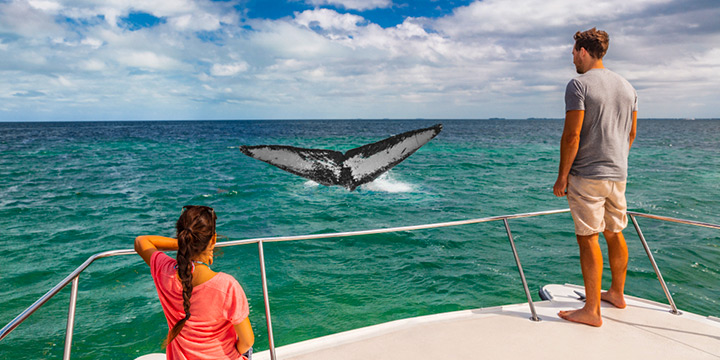 Another once in a lifetime wildlife experience in Sri Lanka is to go whale watching in Mirissa. Just an hour out to see you will encounter these mighty creatures as well as acrobatic dolphins and sting rays. To make it extra special, choose a private whale watching experience, or take a helicopter ride to spot them from the air.
Tours to grow together
Traditional art tour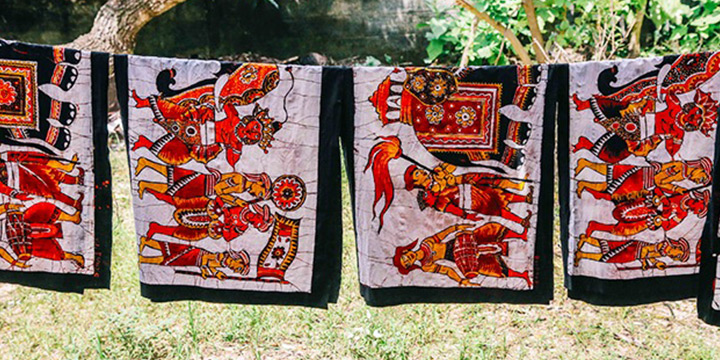 One of the best things about being in a couple is not just sharing experiences in life, but learning and growing together. Art enthusiasts will love our inspirational traditional art tour with an award-winning craftsman which takes you from ancient Buddhist murals to traditional Sri Lankan masks.
Tastes and tales of Jaffna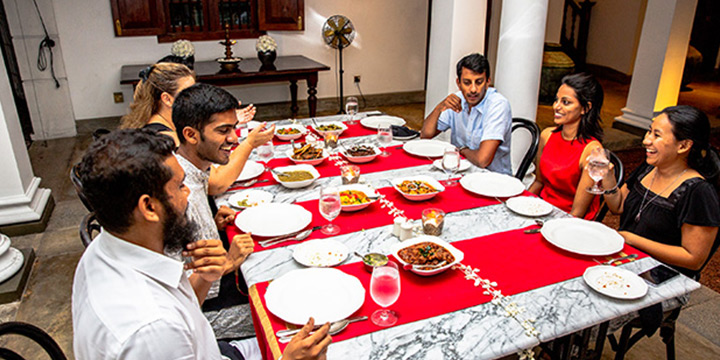 Jaffna is an extraordinary destination in Sri Lanka in that it has its own unique culture with many connections to South India. If time doesn't allow for a journey to the north of the island, you can still experience the tastes and tales of Jaffna with our special culinary experience in Colombo.
Cycling Anuradhapura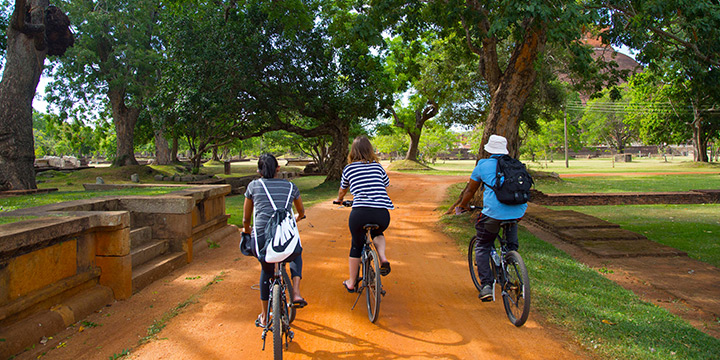 No trip to Sri Lanka is complete without learning about the island's ancient past. Go on a slow-paced cycle ride around the 2,000-year-old Anuradhapura citadel complex, the site of Sri Lanka's first civilization which has at its core an ancient Bodhi tree which emanates tranquility. It is a magical spot to feel closer to the earth and each other.
How to make this experience a part of your itinerary?
Our vision for our blog is to build an invaluable resource for independent inquisitive travelers wanting to travel to Sri Lanka in a way that goes beyond the conventional and takes people further and deeper both physically and emotionally. It's about having a fuller, richer, more meaningful trip. We also want to be a practical resource. Every article is 'actionable', you are able to make it part of your itinerary in some way. For tips on how to make any of these tips part of your journey send us an enquiry