Marking a Milestone: Sri Lanka hotels with a difference

Back
As a new year looms, many of us are looking to what we have planned for 2023. Major life events will likely dominate the horizon, whether that is a family wedding, moving to a new house, or celebrating an anniversary with a partner. While these events are extraordinary and undoubtedly the highlights in our lives, the process of getting there can often be long, fraught, and exhausting. Get some much-needed rest and recuperation by marking these milestones with a special Sri Lanka vacation where luxury is the order of the day. Of course, contacting our expert sales team ensures accommodation that is truly customized to you, but you can find inspiration before we speak by browsing these Sri Lanka hotels with a difference.
Casa Heliconia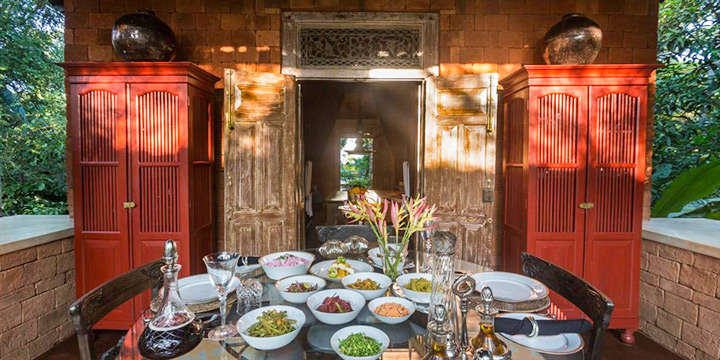 Upon arrival in Sri Lanka – especially if you have had a long journey – it can be wise to spend a night or two close to Colombo. However, that does not mean that you should choose an airport hotel! Barely an hour away is Casa Helicona, a rural property that houses three individual villas each with its own striking unique design. Our favourite is Temple Angkor with its gold touches and authentic outdoor bathroom complete with copper-pipe shower. Candlelit dinners are served under the stars.
Ulagalla Resort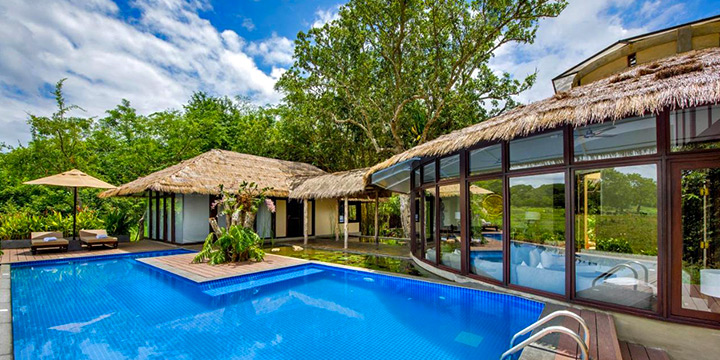 Luxury knows no bounds at this Cultural Triangle escape. Ulagalla Resort is a beautiful boutique hotel set amidst 58 acres of paddy fields and protected countryside on the outskirts of Anuradhapura. An authentic old manor house crowns the space and offers an idyllic spot for fine dining, while the luxurious villas are scattered in several picturesque lakeside locations around the rest of the estate. Spend days birdwatching, horse riding, and cycling – or just relaxing in your private plunge pool or at the spectacular spa.
The Kandy House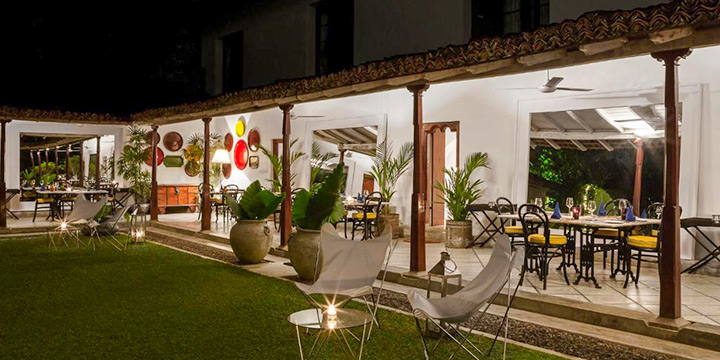 The ancestral home of one of Kandy's most important aristocratic families, The Kandy House is a beautiful structure of traditional Sri Lankan design with wrap-around verandas, tall, airy interiors and a combination of indoor and outdoor living. This 200-year-old property has nine completely unique rooms, each with its own striking design and individual character – our favorite is Black Rajah with its octagon bath. The exterior is, unbelievably, even more exquisite than the rooms – tranquil gardens with a swimming pool sheltered by exotic plants.
Thotalagala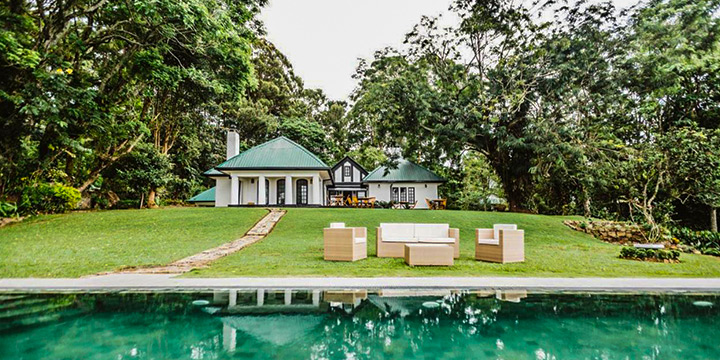 This hill country villa knows no bounds when it comes to opulence. Elaborately decorated suites, each dedicated to a planter who played a key part in Sri Lanka's tea heritage, provide sumptuous accommodation, while the hills and estates of Haputale that surround Thotalagala can't help but take your breath away. High-class cuisine and service are the cherry on top of the icing of this unmatched property.
Wild Coast Tented Lodge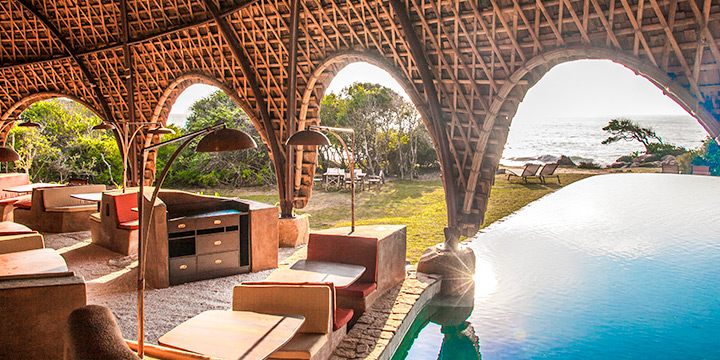 Wild Coast Tented Lodge is one of the rare Relais & Chateaux properties – and it definitely deserves this acclaim. Innovative design, world-class cuisine, luxury in-room features, and an enchanting coastal setting come together to make this Sri Lanka's most idyllic wildlife hotel. During the day, go on jeep drives through Yala National Park in quality vehicles with expert guides, or swim to the restaurant and bar in the enormous pool. At night, dine under the stars to the sound of the ocean.
The Last House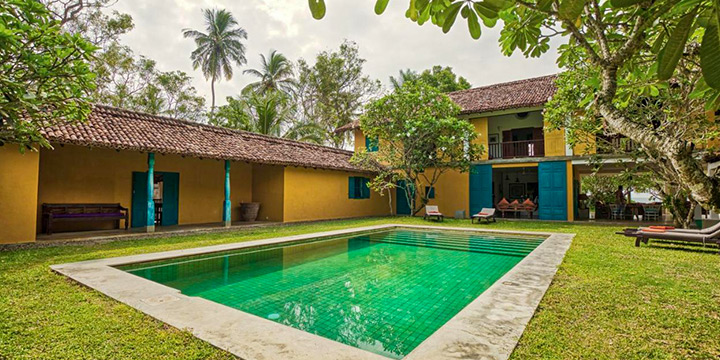 Last but certainly not least is The Last House, so named because it was the swansong of Geoffrey Bawa, one of the most notable Sri Lankans in the world and a pioneer of modern Asian architecture. Bold teal and ochre walls are capped by a terracotta-tiled roof and shaped in a horseshoe around a central swimming pool. Just a short walk away is a private beach which is the quintessential tropical coastal escape – golden sand, azure waves, and fringed by swaying palm trees. Utter bliss!
How to make this experience a part of your itinerary?
Our vision for our blog is to build an invaluable resource for independent inquisitive travelers wanting to travel to Sri Lanka in a way that goes beyond the conventional and takes people further and deeper both physically and emotionally. It's about having a fuller, richer, more meaningful trip. We also want to be a practical resource. Every article is 'actionable', you are able to make it part of your itinerary in some way. For tips on how to make any of these tips part of your journey send us an enquiry