Crafting the ultimate Sri Lanka cycling tour

Back
Sri Lanka is a stunning country for cycling. From the spectacular central hills that are dotted with tea estates to the paddy fields and plantations just inland from the south coast, Sri Lanka has no shortage of beautiful backdrops for a biking holiday. We also work with several local companies who specialise in cycling so that we can provide the very best equipment, offer guided cycling experiences in Sri Lanka, and discover the best biking routes in the island. Take a look at our fail-safe guide to crafting the ultimate Sri Lanka cycling tour.
Our expertise
We have over 20 years' experience in creating tailor-made tours of Sri Lanka – and when we say tailor-made, we mean tailor-made. Our team resides in Colombo which gives us an intimate and unmatched understanding of the island, from hotels and transport to culture and activities. Whatever your passion, we have the knowledge to put together an itinerary where each element is perfect for you and goes above and beyond your expectations. Our expert trip designers are always up for a challenge, so don't be afraid to ask for specifics for your customized cycling tour of Sri Lanka.
Quality equipment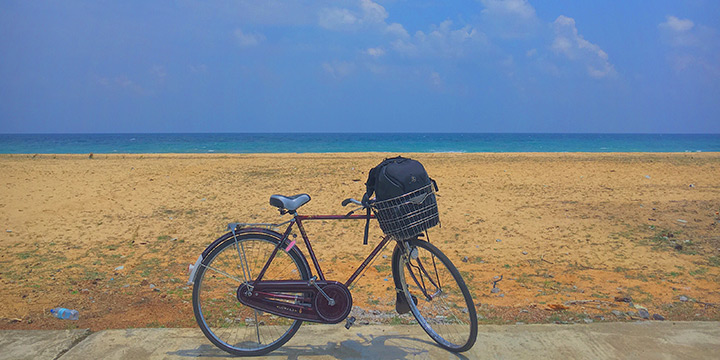 When traveling abroad for an adventure holiday, it is natural to be apprehensive about the safety elements of the trip. We ensure total peace of mind by working with the very best providers to source quality equipment for our cycling tours. Modern and well-maintained bikes and safety helmets are provided for your tour, as well as fresh water and snacks. We also check out all routes ahead of your arrival to make sure that they are accessible and appropriate for your trip.
24-7 support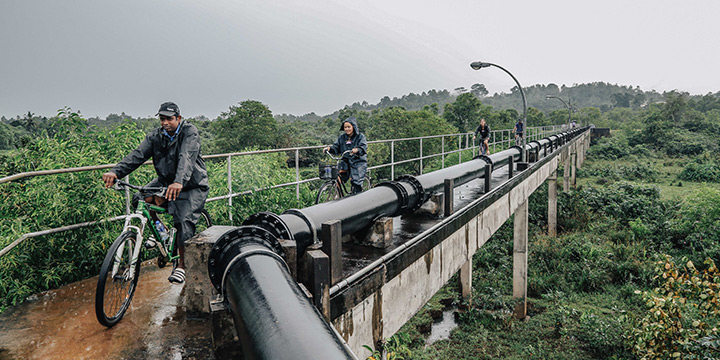 In addition to quality equipment, we offer 24-7 support for the duration of your Sri Lanka cycling trip. A van will be within easy reach each day, either as a back-up mode of transport or to help you to complete longer journeys to your next destination. You can also use the vehicle to transport you to different areas of the island so that you experience multiple types of scenery throughout your holiday. One of our expert chauffeur-guides will be responsible for driving the vehicle and assisting you as much or as little as you need. Our customer service team are also just a phone call away.
Customized tour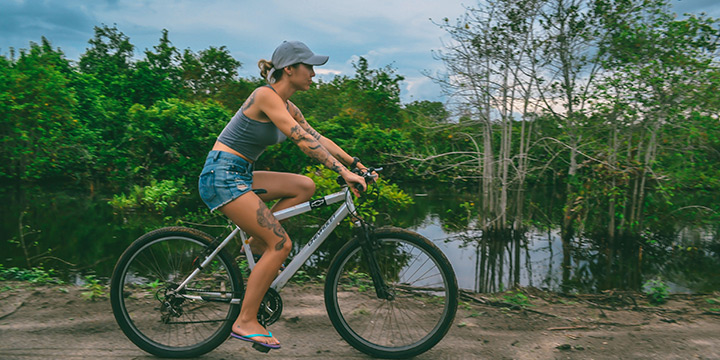 The phrase 'one-size-fits-all' applies to few things in life – and in our eyes, holidays is definitely not one of them. Each journey around Sri Lanka should be as unique as the travelers themselves – indeed, it should be customized to their every need down to the last detail. Whether you want daily independent bike rides to each destination or a few guided cycling experiences from time to time, we can create a Sri Lanka cycling tour that is totally tailored to your preferences.
Unique routes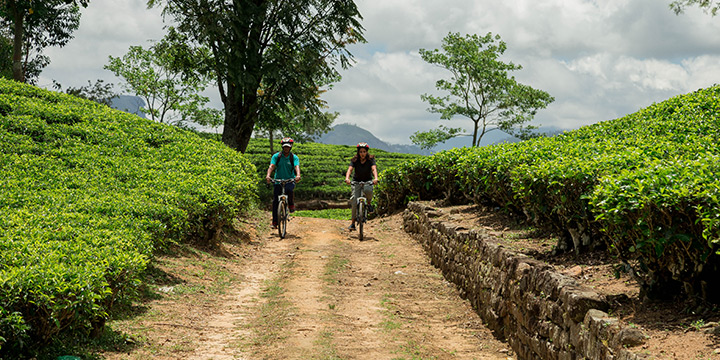 Just as with the itinerary, all of our cycling routes can be personalized to you too. If you want adrenaline-inducing mountain bike trails with gruelling ascents and bone-shaking descents, that can be arranged. On the other hand, if you prefer gentle paths that stay mostly on the flat, we can organize that too. No matter your age or fitness level, we've got you covered!
Superlative hotels
The final piece of the puzzle in a perfect Sri Lanka cycling tour is the accommodation. Depending on where you choose to explore, this could include an old colonial tea planter's bungalow, Ayurveda wellness retreat, and a luxury beach villa overlooking the ocean. If you want even more opportunities for cycling, we can also include hotels with cycling experiences such as the exquisite Ulagalla Resort that is set within acres of glorious countryside. From comfortable mid-market hotels to the most opulent resorts imaginable, we guarantee superlative accommodation for your cycling tour.
How to make this experience a part of your itinerary?
Our vision for our blog is to build an invaluable resource for independent inquisitive travelers wanting to travel to Sri Lanka in a way that goes beyond the conventional and takes people further and deeper both physically and emotionally. It's about having a fuller, richer, more meaningful trip. We also want to be a practical resource. Every article is 'actionable', you are able to make it part of your itinerary in some way. For tips on how to make any of these tips part of your journey send us an enquiry