A new year is on the horizon, so it is time to plan some amazing adventures for 2022!
With a new year comes the desire to reinvent ourselves, change old habits and try new things. What better way to welcome in 2022 with a trip to a tropical island that is bursting with the extraordinary?
Sri Lanka is overflowing with opportunities for adventure whatever you love to do, whether that means trying local food, camping on the border of a national park or discovering a different culture.
From moonlit mountain treks and exhilarating water-sports to chasing the most Instagrammable spots in Sri Lanka, here are our top Sri Lanka travel ideas for 2022.
Top 11 things to do in Sri Lanka in 2022
1. Surfing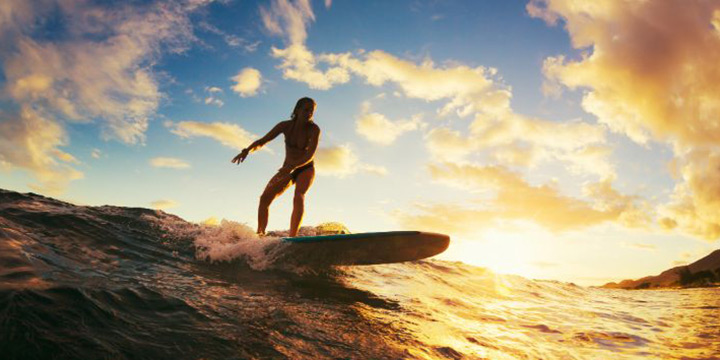 Go to any beach along Sri Lanka's south-west coast and you will see people surfing. With annual international competitions, local surf schools and endless great surfing spots for both beginners and experts, Sri Lanka is one of the best destinations in the world for surfing.
Most Instagrammable spot for surfing in Sri Lanka: Hiriketiya Bay, fondly known as 'Hiri'
2. Kitesurfing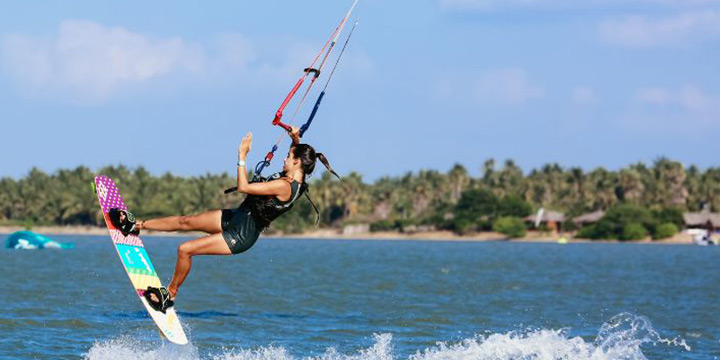 Head to the north-west rather than south and you will hit Sri Lanka's kitesurfing hot spots. Kalpitiya is the main attraction, a rural coastal town with a wide lagoon and relaxed, young vibe. Try Kitesurfing Lanka for lessons taught by certified instructors and to rent equipment.
3. Adam's Peak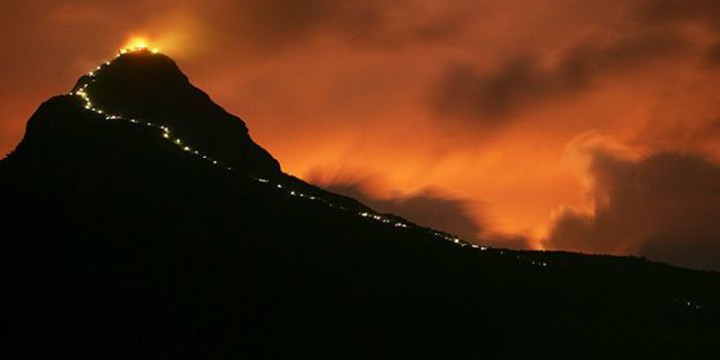 Feeling active? Join the thousands of pilgrims who ascend Adam's Peak between December and March each year. The strenuous climb up this sacred mountain takes place at night so that you will be rewarded with a spectacular sunrise as you reach the summit.
4. Just Relax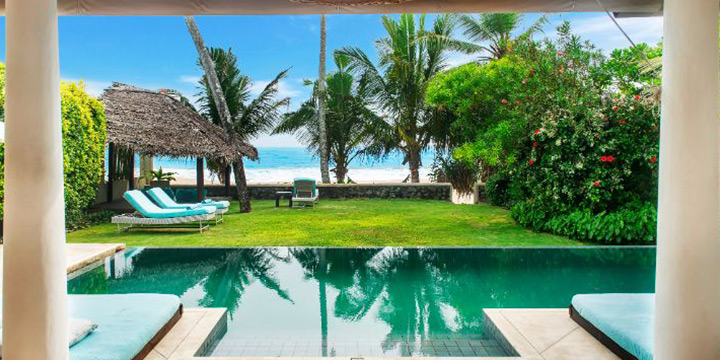 It has been a tough two years for us all, and now more than ever we need time to just take a break and totally chill out. We can recommend luxury Sri Lanka beach villas and beach hotels with an affordable price tag where you can rest and relax with your loved ones.
Most Instagrammable luxury beach villa in Sri Lanka: Sisindu C (Photo credit: Ed Shepherd)
5. Whale Watching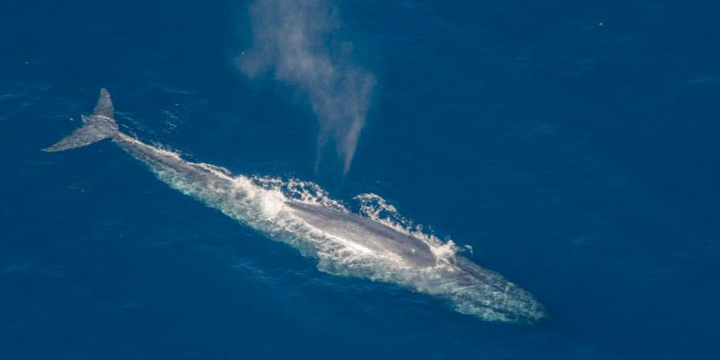 Chase after unforgettable moments on your 2022 Sri Lanka holiday. Seeing whales and dolphins in their natural habitat is an experience that will stay with you for a lifetime. Take a private guided boat ride with an expert or use a helicopter to spot them from the air.
6. Sail Away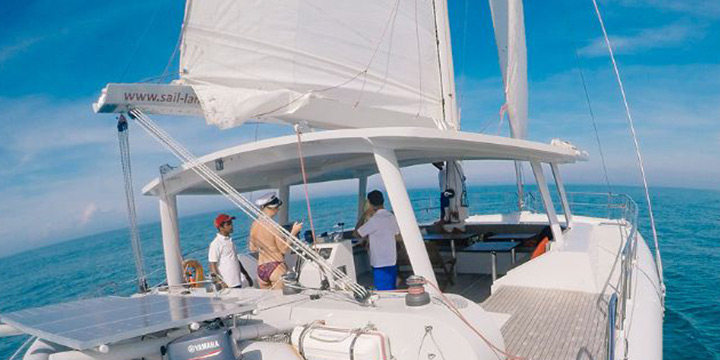 Why just limit your sailing experience to whale watching? Go on a romantic sunset cruise; stay overnight in the middle of the ocean, or take a multi-day sailing trip around little-visited islands on Sri Lanka's remote northern coast. Sail Lanka offers all of these and more.
7. Elevated Experiences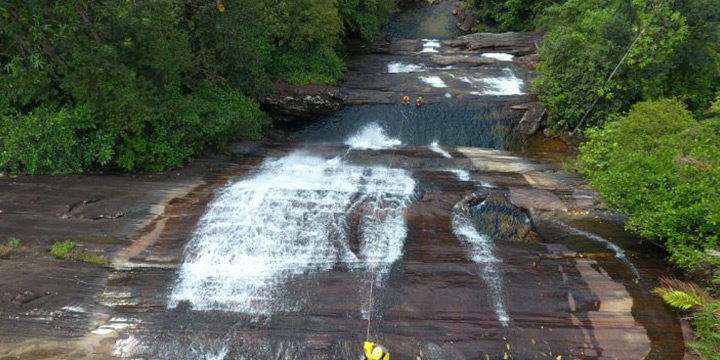 For a truly unique Sri Lanka travel experience, try our Elevated Experiences. Go canyoning and kayaking. Trek with locals to an abandoned village in the spectacular Knuckles Mountain Range. Find stillness staying in a lakeside wattle-and-daub hut with no electricity.

Most Instagrammable Elevated Experience: Canyoning in Kithulgala or Ulpotha Retreat
8. Go Chasing Waterfalls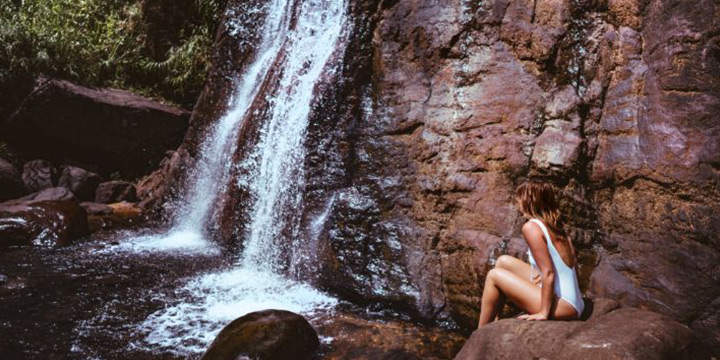 It's time to get back to nature. Take time for beautiful sunfilled walks to secluded waterfalls where you can take a refreshing dip and have a peaceful picnic with a loved one. Our favourite waterfall walks are at Living Heritage, Ashburnham Estate and Camellia Hills.
9. Back to Nature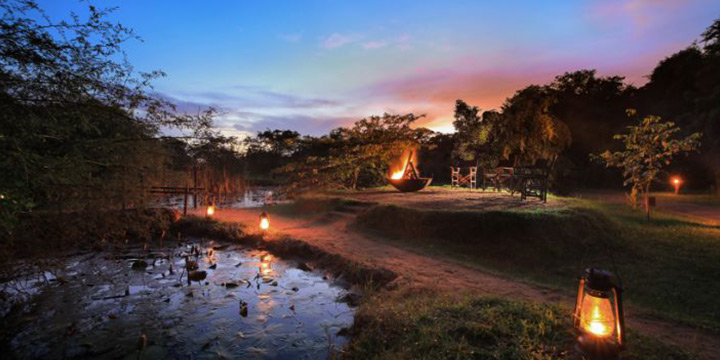 Why not take the opportunity to really escape the urban and go totally off-grid for a while? Glamp on the border of a national park, or stay in an eco-retreat where you are totally immersed in nature and wildlife wanders right by your window. It's time to switch off.
10. Eat Local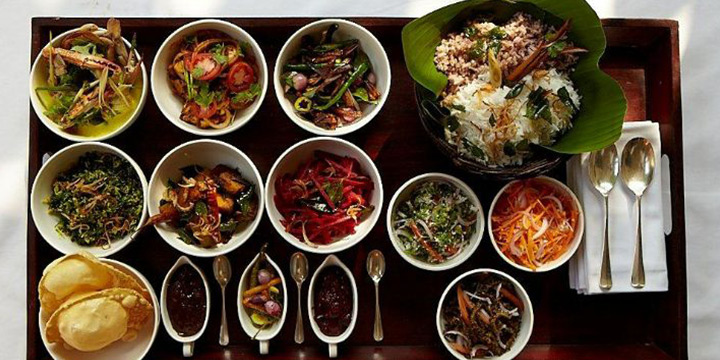 Sri Lankan food is some of the best in the world – healthy, varied and full of flavor. Try local street food, take a tour of a market or learn to cook a range of curries that you can replicate at home. Send your senses soaring and bring color to your holiday with Sri Lankan dishes.
11. Experience Vesak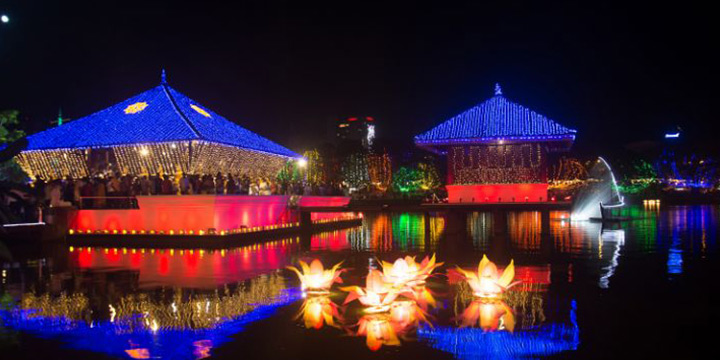 Vesak is a Buddhist festival that takes place in late April and early May which is traditionally thought of as Sri Lanka's low season. Risk a bit of rain and be rewarded with the spectacular lights and illuminated installations that cover the island during Vesak.

Most Instagrammable place during Vesak in Sri Lanka: Colombo
How to make this experience a part of your itinerary?
Our vision for our blog is to build an invaluable resource for independent inquisitive travelers wanting to travel to Sri Lanka in a way that goes beyond the conventional and takes people further and deeper both physically and emotionally. It's about having a fuller, richer, more meaningful trip. We also want to be a practical resource. Every article is 'actionable', you are able to make it part of your itinerary in some way. For tips on how to make any of these tips part of your journey send us an enquiry