A guide to self-discovery in the teardrop isle…
Sri Lanka is an idyllic location for wanders seeking to do some soul searching. Are you hoping to find mental relief through movement? Stay in a yoga retreat or hike your way to happiness. Do you want celebrate silence? Immerse yourself in nature or meditate at a monastery. Would you like to heal through holistic treatments? Escape to a dedicated Ayurveda retreat.
Whatever brings peace to your mind body and soul, Sri Lanka has endless options for you to choose from – and we have dedicated ourselves to creating unique spiritual travel experiences in Sri Lanka that allow you to rest, reset, and reinvigorate. Discover how to soothe your soul and delve deep within your self with our guide to spiritual journeys in Sri Lanka.
7 unique spiritual travel experiences in Sri Lanka
Explore one of Sri Lanka's most sacred Buddhist sites with a local guide to discover why Mihintale is at the heart of the country's heritage and why it is traditional to make a pilgrimage to the mountain each summer. End your experience with meditation in a quiet corner of the site and soak in the unmissable spiritual atmosphere. Special at dawn or dusk.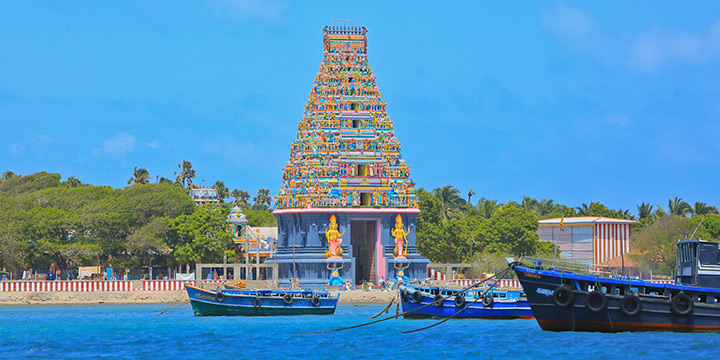 Visit Jaffna's most spectacular Hindu kovil like a local. Dress in traditional Tamil garb and then take a tour of this 13th-century structure with your guide. Experience the spiritual atmosphere of Nallur with all of your senses: listen to the chiming of traditional bells; inhale the musky sweet scent of incense; embrace the tingling breeze across your skin, and let your eyes wander through the bright colours and shining gold adornments of this striking temple.
3. Bhikkuni: the Buddhist Nuns of Sri Lanka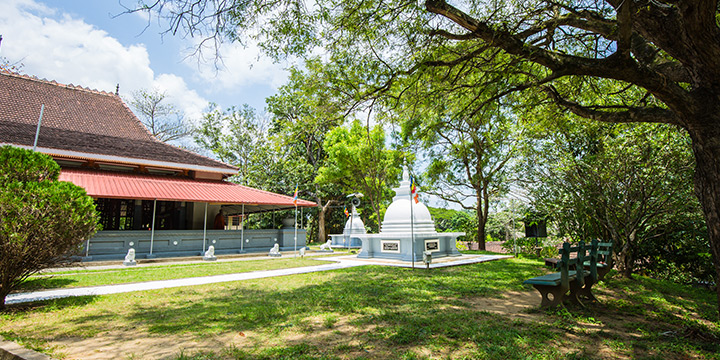 Learn about the core principles of Buddhism in a unique setting at a nunnery in Kandy. While there are many monasteries in Sri Lanka that tourists are able to explore, visiting Sri Lankan Nuns and hearing their story is a completely unique experience. And, while you are in Kandy, you can discover the incredible spiritual attractions here such as the Temple of the Tooth.
4. Going Off-Grid in the Kandy Mountains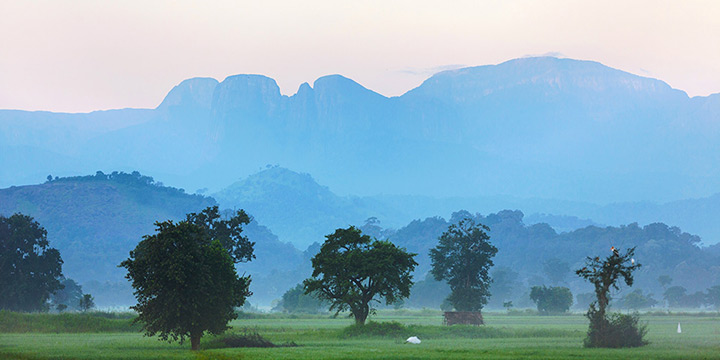 Immersing yourself in traditional village life in Sri Lanka is a unique and unforgettable way to re-connect with nature and reset your priorities. This three-day trekking experience through the stunning mountain range surrounding Kandy takes you utterly away from the tourist trail and leaves you with just the bare necessities – spectacular scenery, friendly faces and delicious yet simple sustenance. Strip it all away and let go on this special spiritual journey.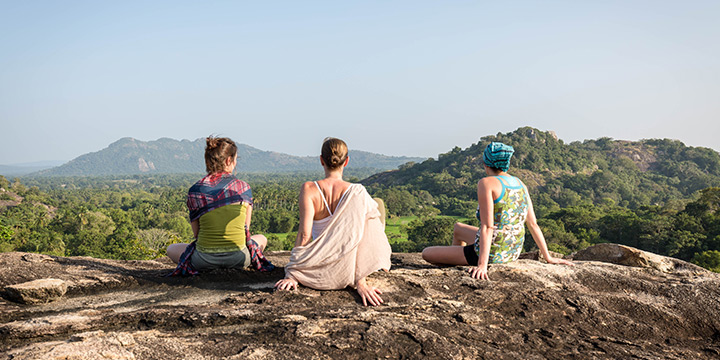 For a less intense exploration of the Knuckles Mountain Range, try this special wellness itinerary that combines hiking the hills with pampering Ayurveda. Find time to nourish your mind, body and soul on daily treks through the tea-carpeted mountains while enjoying a few creature comforts in the evenings at beautiful boutique hotels set on the edge of tea plantations. End with a stint Sri Lanka's leading luxury wellness retreat, Santani, which offers traditional Ayurveda treatments and is a blissfully remote place in which to rest and relax.
6. Zen Escape
Sometimes, all you are seeking for your spiritual journey is the chance for stillness in silence. Remove yourself from the chaos of civilization and hide away in the hills with a long stay at an authentic Ayurveda escape. Celebrate the beauty of nature and the power of movement with gentle walks and guided yoga classes, and meditate at the top of a mountain. Let your body be soothed with massages and traditional relaxation treatments. You can choose a luxurious contemporary setting or a magical traditional retreat such as Ulpotha.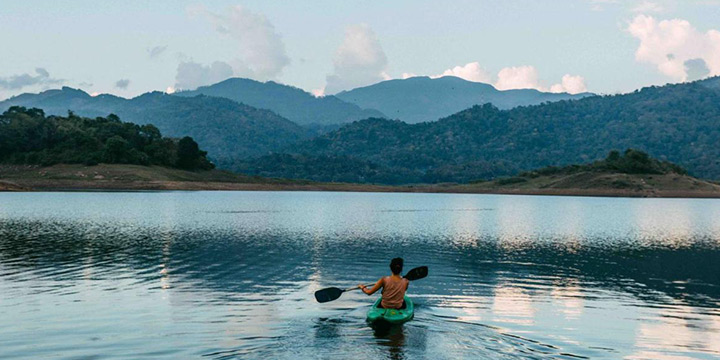 Experience a more modern wellness retreat experience with a stay at Rukgala Retreat. This elegant boutique hotel has yoga at its core, offering expert-led classes, multi-day retreats, and beautiful spaces for independent practice. Dining is communal and is for the most part comprised of light and delicious vegetarian Sri Lankan fare. Hiking routes are available, or you can go kayaking and paddleboarding on the nearby lake. Utterly picturesque.
How to make this experience a part of your itinerary?
Our vision for our blog is to build an invaluable resource for independent inquisitive travelers wanting to travel to Sri Lanka in a way that goes beyond the conventional and takes people further and deeper both physically and emotionally. It's about having a fuller, richer, more meaningful trip. We also want to be a practical resource. Every article is 'actionable', you are able to make it part of your itinerary in some way. For tips on how to make any of these tips part of your journey send us an enquiry