The best Sri Lanka hotels with a difference
Discover the top 10 experiential hotels in Sri Lanka – hotels with a difference which offer so much more than just a pool, a room and a restaurant.
Whether you are crazy about wildlife, love to be active or want to see what it's like to live like a local, you will find what you are looking for at Sri Lanka's best experiential hotels.
Simply staying at these immersive properties is a life-changing experience in itself: live without electricity in a traditional wattle-and-daub hut; glamp on the border of a national park, or stay on a working tea plantation in the heart of Sri Lanka's hills.
In addition to their exceptional settings, the best experiential hotels in Sri Lanka go one step further and also offer once-in-a-lifetime activities which give travelers a unique and in-depth insight into Sri Lankan culture and the island's astonishingly diverse landscapes.
At SriLankaInStyle, we believe that every aspect of your journey around Sri Lanka should be special. Check out our round-up of the top 10 experiential hotels in Sri Lanka and tell us which properties would most elevate your Sri Lanka trip.
Go beyond the ordinary and discover what lies at the heart and soul of this enchanting teardrop isle.
Top 10 experiential hotels in Sri Lanka
1. Ulagalla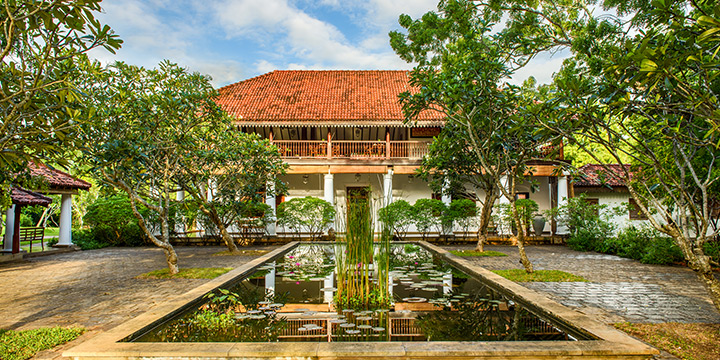 This luxury eco-retreat is set on 60 acres of cultivated wilderness including paddy fields, patches of forest and a vast lake, in a remote rural location close to Anuradhapura. It is a haven for wildlife, particularly birds, and the individual villas offer total peace and privacy.
Go kayaking across the lotus-filled lake at sunrise or sunset
Dine on traditionally-cooked Sri Lankan cuisine in the middle of a paddy field
Visit a local temple on a sacred Poya (full moon) night
2. Borderlands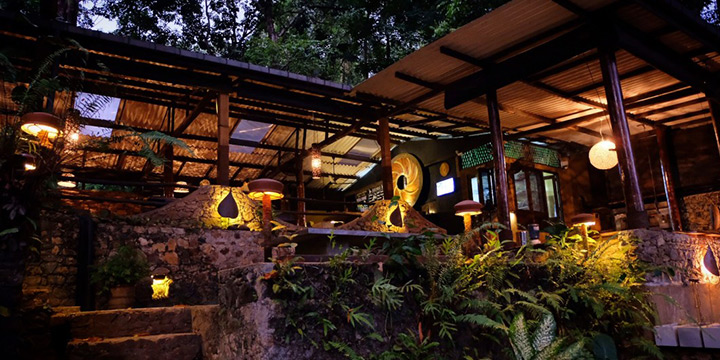 Camp in stilted open-sided chalets on the edge of the Kelani River, surrounded by nothing but nature. A real favorite with kids, Borderlands offers a wide range of exhilarating adventure activities, all conducted by expert guides to international safety standards.
Go white-water rafting on grade 2 and grade 3 rapids
Climb along towering canyons then abseil back down
Trek through the forest for birdwatching and amazing views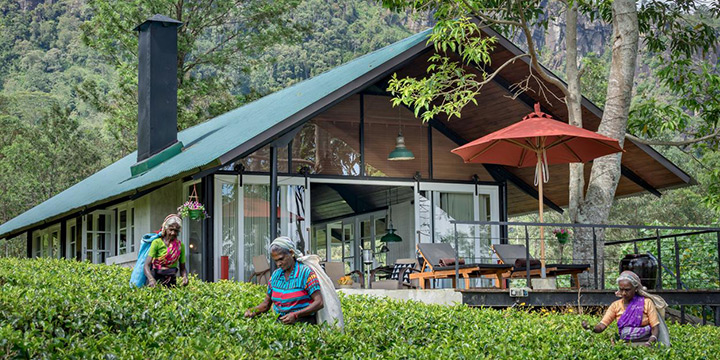 This boutique hotel sits high in the hills of the Knuckles Mountain Range, a beautiful and quiet area around one hour from Kandy. Set on a working tea plantation, you can watch the local women picking tea leaves in the early morning, and fresh Ceylon tea is available on tap.
Experience the best trekking trails in Knuckles
Go on a guided tour of the Madulkelle Estate
Be adventurous and try night camping or river bathing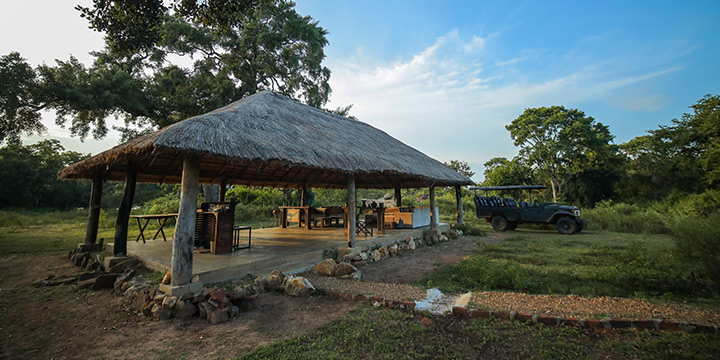 Wildlife lovers look no further! This intimate eco-friendly property, comprised of six luxurious 'tents' complete with bed, ensuite bathroom, air-con and plunge pool, is set in the buffer zone of Yala National Park. Run by inspiring guides who are truly wildlife experts.
Go on private guided jeep tours through the park
Spend your nights star-gazing
Perfect your wildlife photography in the campsite's 'Creative Hub'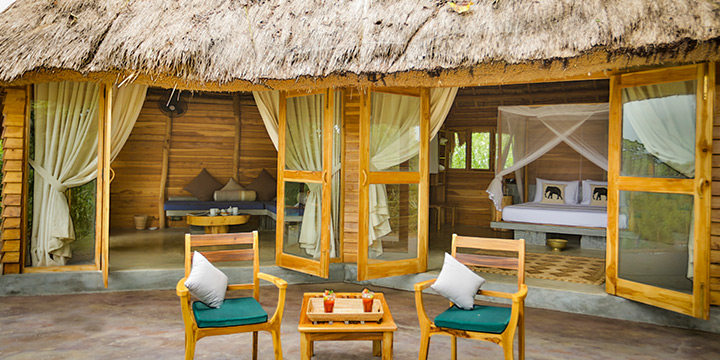 Another firm favorite for nature lovers, this rustic eco-hotel borders the remote Gal Oya National Park, one of the most unique wildlife parks in Sri Lanka. Stay in highly private chalets surrounded by nothing but nature and discover the varied experiences of this area.
See elephants swimming in shallow lakes on a sunset boat tour
Go on guided birdwatching walks along the border of the park
Walk through the forest with the Veddas, Sri Lanka's indigenous people
6. The Mudhouse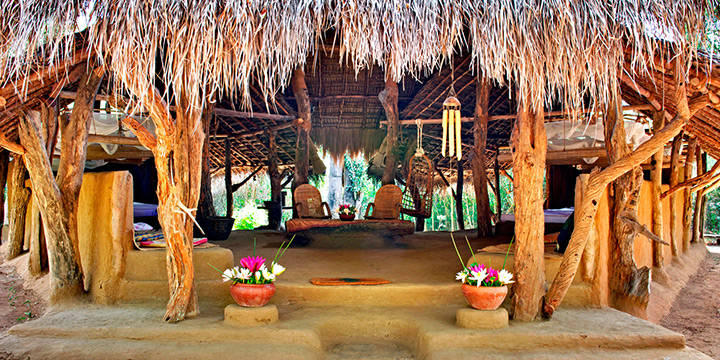 Escape civilization and return to simplicity at The Mudhouse, a collection of traditional wattle-and-daub huts set in a dry zone forest by a vast lake. With no electricity and no hot water, this is a true back to basics experience that will bring you total tranquillity.
Explore the local village and dine on authentically prepared Sri Lankan cuisine
Laze in a hammock by the lake and spot birds and butterflies
Go kayaking across the lake or climb to the nearby rock temple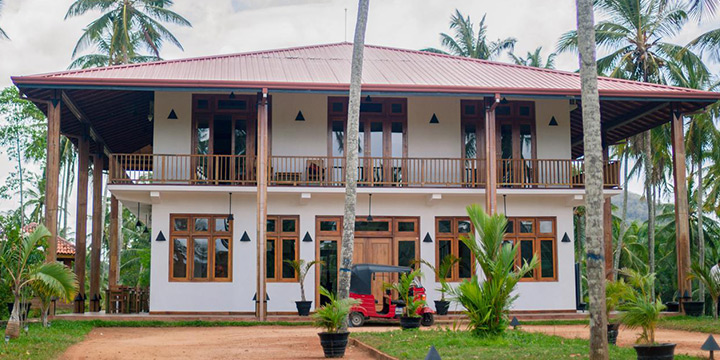 Stay in elegant wooden chalets perched above a working spice farm in Matale, a rural area just north of Kandy. The property's gardens are overflowing with tropical plants and fruit trees which attract many birds and butterflies. Try yoga sessions in the rustic shala.
Explore the many varieties of fruits and spices grown on the farm
Discuss Buddhism with the chief monk of the local temple
Watch a Sri Lankan cooking demonstration, led by the head chef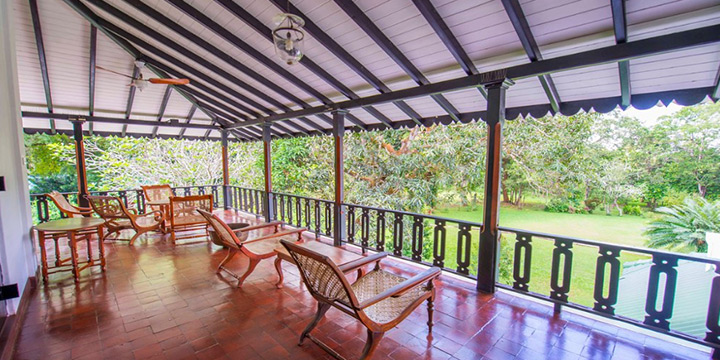 Barely an hour from Colombo's international airport, this old colonial house is set on the edge of a sprawling coconut plantation in an enchanting countryside location. A fantastic first or last stop for those looking for an in-depth understanding of local Sri Lankan life.
Go on a sunset bullock-cart tour around the coconut plantation
Experience the local markets of the nearby village
Join the chef for one of the best Sri Lankan cooking classes in the island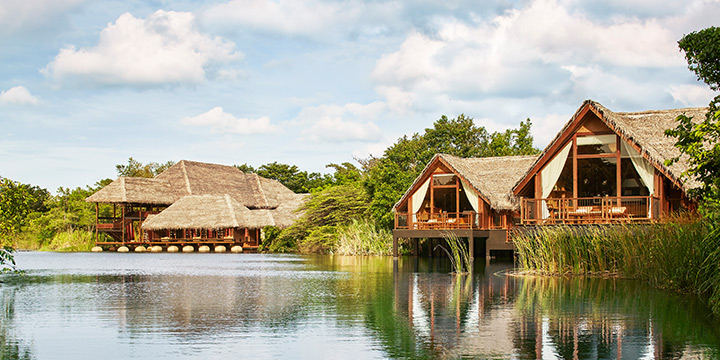 Surrounded by waterways, marshland, forest and paddy fields which attract a wide variety of wildlife, Jetwing Vil Uyana offers travelers a total immersion in nature with no compromise on luxury or facilities. Spot birds at sunrise from the comfort of your bed.
Go on a guided night walk in search of the elusive endemic Slender Loris
Explore the property's varied habitats on a wildlife trail
Walk the birding trail at neighbouring Rangirigama Lake
10. Tri Lanka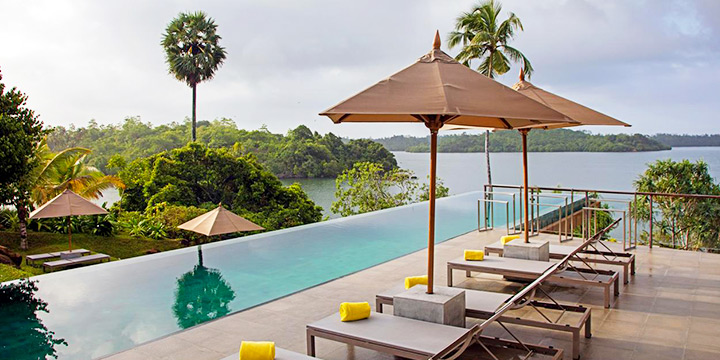 A luxurious boutique hotel set in beautiful tropical gardens overlooking picturesque Koggala Lake just minutes from historic Galle Fort. This magnificent location underpins your experience at this property which is known for its yoga opportunities and eco-values.
Sail or kayak across the lake to Cinnamon Island and explore the plantation
Go on independent or guided bike rides through the local countryside
Practice yoga with an expert instructor in the tree-top yoga shala
How to make this experience a part of your itinerary?
Our vision for our blog is to build an invaluable resource for independent inquisitive travelers wanting to travel to Sri Lanka in a way that goes beyond the conventional and takes people further and deeper both physically and emotionally. It's about having a fuller, richer, more meaningful trip. We also want to be a practical resource. Every article is 'actionable', you are able to make it part of your itinerary in some way. For tips on how to make any of these tips part of your journey send us an enquiry