STORIES BEHIND THE VISIBLE
Where others see sights, we see fascinating stories
In the 14th century Cheng Ho saw the mountain of Namunukula from his ship carrying treasures for the Sri Lankan king. START PLANNING
HIKES OFF THE BEATEN PATH
Now that we can, we all need to wander in wilderness.
We're here to take you off the beaten path into some of the most remote and pristine parts of the incredible island START PLANNING
TAKE MEMORIES, LEAVE ONLY FOOTPRINTS.
The bond you create with the locals when you travel
There are no strangers in this world, only friends you haven't met yet. START PLANNING
Bringing you the best of Sri Lanka, in style, unlike any other
SriLankaInStyle is a collective of innovative and passionate travel designers and guides who love planning incredible journeys around Sri Lanka. Whether you are looking for a stimulating family trip, a romantic getaway, an island adventure or a wellness retreat, we will advise you and create a unique, customised itinerary for you.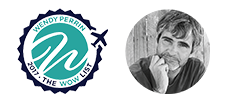 Our immense knowledge of the island and commitment to excellence is reflected in our industry awards. Sri Lanka in Style co-founder, Miguel Cunat, is 2022's Top Travel Specialist for Sri Lanka according to Conde Nast Traveler. He is also a trusted advisor to Wendy Perrin with regular features on the WOW List.
We have already put in place new health & safety measures to safeguard our clients against Covid-19 during their journey around Sri Lanka, and our ground operator was one of the first to receive the 'Safe and Secure' certificate from the Sri Lanka Tourism Development Authority.
A collection of sample itineraries
Click over the locations on the map
A guide to destinations in Sri Lanka
What our travelers think
"
We have traveled widely and can honestly say that Sri Lanka will be one we would recommend. People are lovely and we had a fabulous trip!
"
"
The Entire time in Sri Lanka, we felt safe and welcome. The people were so friendly and the children absolutely adorable.
"
"
Entire holiday was well designed. Choice of hotels and activities was good. The whole process of booking our holiday was prompt and smooth.
"
Subscribe to Sri Lanka In Style's monthly newsletter